Immigration Service Publishes Names of Over 8000 Nigerians, Urge Them to Come for Their Passports
Thousands of Nigerian passports are now ready for collection at the offices of the Nigerian Immigration Service
The NIS made this known via a tweet directing the owners to check its website for their names.
The Service said it could not reach the owners of the passports as some had erred in the contact details input at the point of registration.
The Nigerian Immigration Service has published the names of 8,611 Nigerians who are yet to collect their international passport from the offices of the service located in various parts of the country.
The Immigration service made the announcement in a tweet on its official Twitter page on Thursday, February 16, 2023, with a link to its website where the names are being displayed.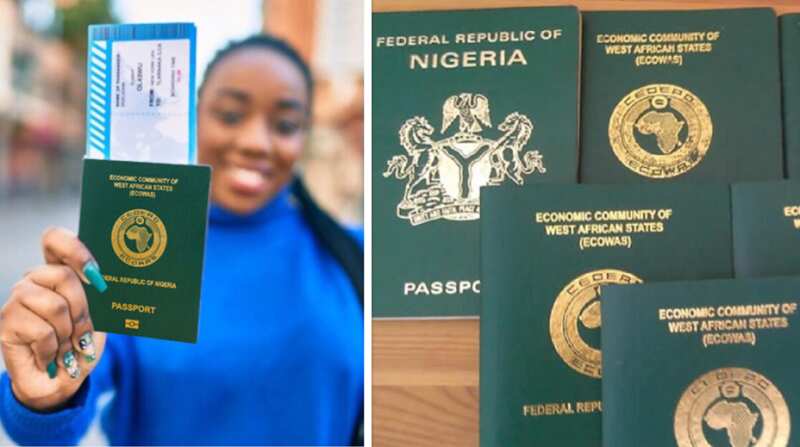 It called on Nigerians whose names appear on the list to kindly make their way to the passport office to pick up their passports.
The data uploaded on the Service's website includes details of the passport owners including Surname, first name, other names, passport number and production date.
Punch reports that Anthony Akuneme, the Public Relations Officer of the NIS stated that the NIS was unsuccessful in reaching the owners of the passports as some had erred in contact details inputed at the point of registration.
Akuneme disclosed that NIS' Comptroller-General, Isa Idris, had deployed a team of senior officers nationwide to reach the owners of the abandoned passports.
Immigration urges applicants not to give money to officers for processing of passports
In an earlier story, Legit.ng reported that in an effort to curb corruption, the Nigeria Immigration Service (NIS) has asked intending passport applicants to stop giving money to officers.
The NIS stated that it is criminal for applicants to give money to officers and also an offense on the part of officers to receive money to facilitate the process.
Speaking to Legit.ng, Amos Okpu, the public relations officer of NIS stated that the Service remains one of the foremost agencies that embrace online applications and payment processes.
Okpu said that applicants are expected to apply and make payments by themselves via passport.immigration.gov.ng. He said this is intended to eliminate all forms of cash transactions and also simplify the process across its offices.
He advised applicants to make all efforts to plan their travels well ahead of time to avoid the last-minute rush.
Source: Legit.ng