PoS Operator, 5 Petrol Station Managers Arrested in Kano
The Kano State government said it had arrested one PoS operator and petrol station managers over high charges
The state's Public Complaints and Anti-Corruption Commission said this on February 15, 2023
The Acting Chairman of the Commission, Balarabe Mhamound, said the state would apply its laws to the fullest
About five petrol station managers allegedly selling petrol above government-regulated price have been arrested by Kano State Public Complaints and Anti-Corruption Commission.
The Acting Chairman of the Commission, Balarabe Mahmoud, stated this at a press briefing on Wednesday, February 15, 2023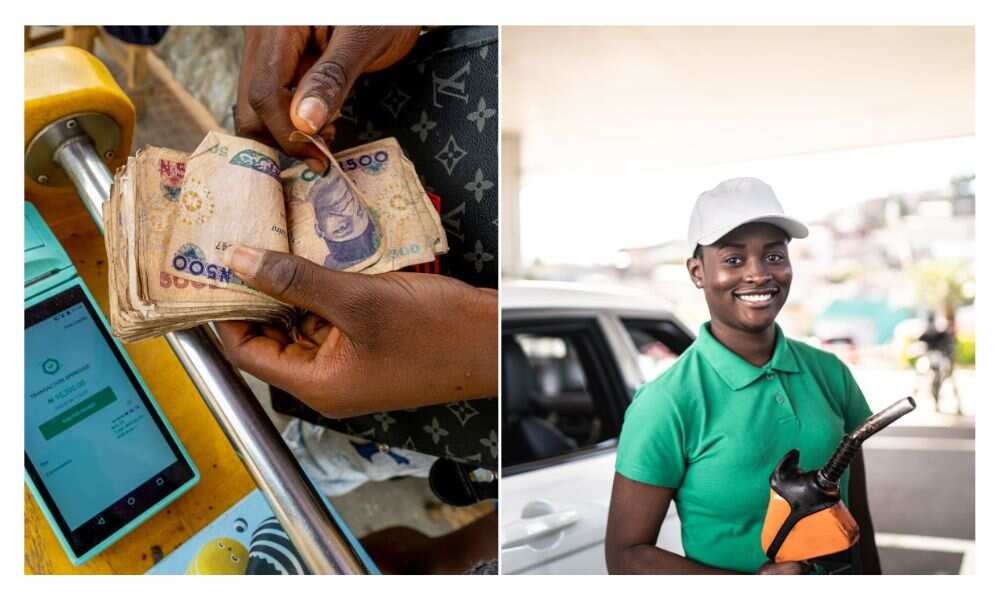 State government worried over the high charges
Mahmoud said that the Commission got complaints from members of the public regarding the issue of new naira notes.
According to him, the Commission discovered that some filling stations sold fuel above the approved price while others adjusted their pumps to extort customers.
Punch reports that Mahmoud showed concern over the actions of some petrol stations rejecting the old naira notes, despite a Supreme Court order.
He said:
"People should continue to use the old naira notes as legal tender in line with the order of the Supreme Court."
He added, "We discovered that some filling stations are conniving with PoS operators to extort customers.
"Each filling station is supposed to have a PoS for its customers' choice. But unfortunately, they bring someone with PoS who will charge customers for using PoS on filling station premises. This is extortion."
Per Mahmoud's statement, the Commission arrested one PoS operator during the operation for charging above the CBN rate.
The Commission's chairman said they would apply its laws in conducting operations in banks and punish any bank rejecting old naira notes.
Emefiele speaks on February 10 deadline, PoS charges, insists old naira notes no longer legal tender
Legit.ng reported that the Governor of the Central Bank of Nigeria, Godwin Emefiele, has said there is no going back on the February 10 deadline for the cessation of the use of old naira notes as legal tender.
He stated this during a visit to the Minister of Foreign Affairs to discuss the CBN's monetary and currency redesign policy.
According to the governor of the apex bank, PoS operators can go to the branches of the CBN to get compensation for the extra cost incurred while getting the new naira notes instead of charging higher fees to customers, a Punch report says
Source: Legit.ng