CBN Unveils National Domestic Card, Reveals Name and Functions
The National Domestic Card has been formally launched by the Central Bank of Nigeria
The CBN Governor, Godwin Emefiele said at the launch of the card that it provides a lot of options
The multipurpose card will be used for all transactions and subsequently suspend transactions on the naira
The Central Bank of Nigeria on Thursday, January 26, 2023, launched virtually the much-touted National Domestic Card, aimed at creating a strong payment system and driving financial inclusion in Nigeria.
The multipurpose National Domestic Card, AfriGo will signal the suspension of charges on all cards, according to Emefiele who said all payments in the country would be made in Naira, except international transactions.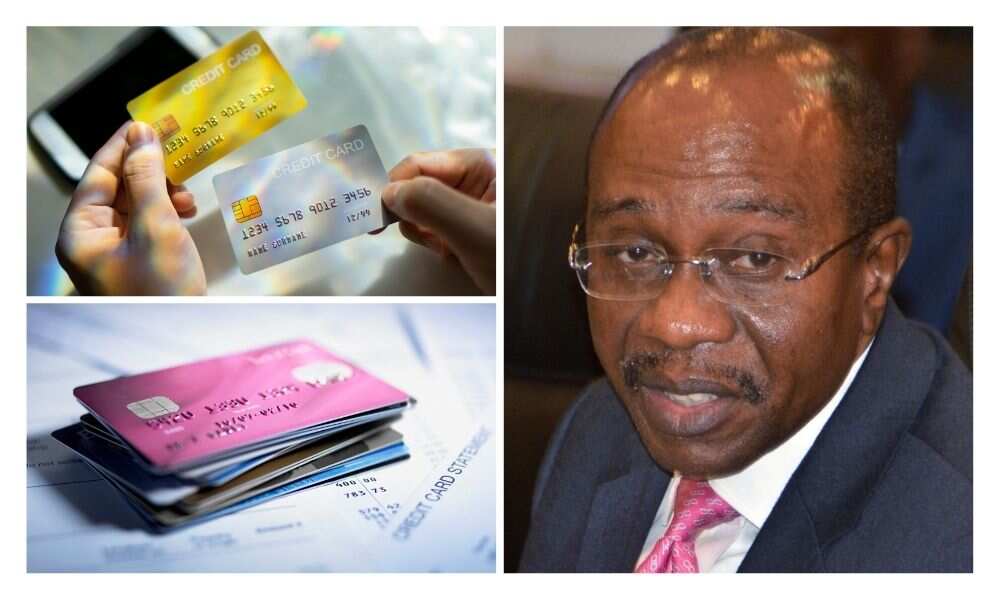 National Card to support foreign exchange transactions
The card, Emefiele said would be cheaper and project national pride with the possibility to strengthen financial inclusion.
He said the Card avails Nigeria data sovereignty and lower costs and issues foreign exchange.
Vanguard reports that the apex bank boss stated that foreign exchange is a global challenge and the CBN came up with the card to ensure all online transactions become effective immediately.
He said:
"Your existing cards are fine. You can continue using them but given that charges by foreign cards are in dollars, we will no longer pay dollars for the charges on those cards."
Banks to initiate transactions on National Card
Emefiele said that the CBN will pay dollar charges on transactions done outside Nigeria and that CBN, NIBBS and banks will work together to see how to enable the transactions and segregate them.
"Indeed, the National Domestic Card Scheme bodes opportunities for our economy to integrate the informal segment of our economy, reduce shadow banking, bring more Nigerians into the formal financial services with attendant diversification of deposit portfolio which will further strengthen the stability of the banking industry," he said.
CBN deploys National Domestic Card nationwide, lists features and benefits to Nigerians
Legit.ng reported that the Central Bank of Nigeria officially deployed the National Domestic Card on Monday, January 16, 2023, which is meant to serve as both a credit card and debit card, among other functions.
The apex bank, in partnership with Nigeria Inter-bank Settlement System (NIBBS), would launch the card this January.
The National Domestic Card is expected to compete with other industry players like Mastercard, Discovery and Visa cards.
Source: Legit.ng