Emefiele Denies N89 Trillion Stamp in Duty is With The CBN, Gives Breakdown
The governor of the Central Bank of Nigeria, Godwin Emefiele has debunked claims of embezzling N89 trillion stamp duty
He noted that the entire stamp duty collected from 2016 to date is not up to the alleged amount
Emefiele said part of the stamp duty is in the vaults of the First Bank and the remaining is with the CBN
The embattled Governor of the Central Bank of Nigeria (CBN), Godwin Emefiele has discredited reports that the CBN is withholding N89 trillion accruals from Stamp Duty.
The apex bank governor denied the claim as he briefed journalists and stakeholders at the 289th meeting of the Monetary Policy Committee (MPC) on Tuesday, January 24, 2023.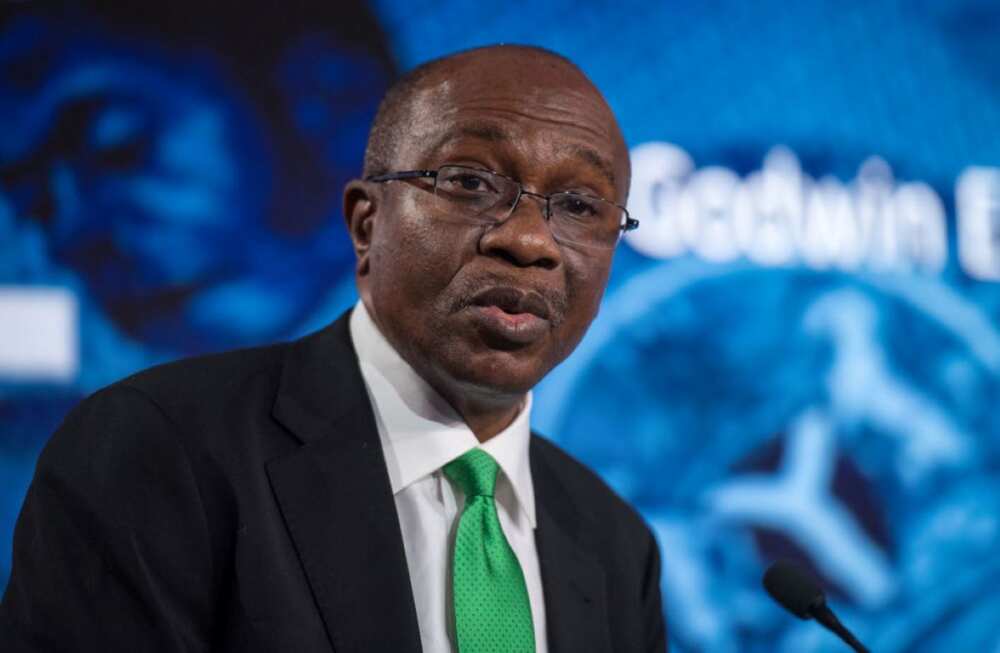 Stamp duty not more than banking industry
Emefiele asserted that he felt obliged to clarify the issues surrounding the Stamp Duty Fees because the CBN is accountable to the public about its finances.
He expressed shock over the allegations that the bank withheld the amount.
He said:
"I don't understand how the central bank can begin to withhold N89 trillion which it clearly does not have."
According to Emefiele, the total asset of the Nigerian banking industry is about N71.5 trillion with a total deposit of about N44.48 trillion and wondered how banks could withhold N89 trillion in Stamp Duty.
He noted that stamp duty could not have been almost twice the entire market capitalisation of the whole banking system in the country.
Emefiele gives a breakdown
The CBN boss said that NIPOST obtained a court order after a series of back and forths with industry players to collect stamp duty as the collection is not backed by law, saying that the issue is still in court.
Per Emefiele, stamp duty is the earnings collected from people as well as the cost of purchasing regular stamps.
Breaking down how the money was spent since 2016, Emefiele said the bank has received a total of N378,686 trillion in stamp duty to date.
Reports say of the amount, Emefiele said the CBN has disbursed N226.4 billion with a balance of N144.2 billion left.
The top banker noted that about 71.6 billion has been collected by First Bank in seven years due to the size of the bank.
CBN accused of embezzlement
The breakdown comes following allegations by a member of the House of Representatives, Muhammed Kazaure who stated last year that a whopping N89 trillion in stamp duty collected by the CBN has been stolen.
The allegation led to the setting up of a committee by President Muhammadu Buhari in June last year on the recovery of the Stamp duty from 2015 to date.
Emefiele allegedly planning to resign after return from abroad
Legit.ng reported that the Governor of the Central Bank of Nigeria, Godwin Emefiele will be allowed a safe return to Nigeria so he could resign his position after he was allegedly confronted with evidence of allegations against him, a BusinessDay report stated.
The apex bank's governor on President Muhammadu Buhari's entourage to the US-Africa Leaders' Summit in Washington in December last year.
Emefiele delayed his trip back to Nigeria after Nigeria's secret police sought a court order to arrest him on charges of fraud and terrorism financing.
Source: Legit.ng