Meet 7 Richest Women on Nigerian Stock Exchange With Investment Worth Over N23bn
Nigerian Exchange (NGX) is the trading platform for companies, billionaires, and investors to buy and sell securities, such as shares
There are currently a total of 151 listed companies, with eight domestic companies on the premium board
While male investors dominate the market, Awele Elumelu leads a list of seven Nigerian women who are changing the narrative
The Nigerian stock investors' wealth increased by over N1.08 trillion in one week (between August 28 and September 1).
This happened as the NGX market capitalisation increased to N36.958 trillion at the end of trading on Friday, September 1, 2023, Punch reports.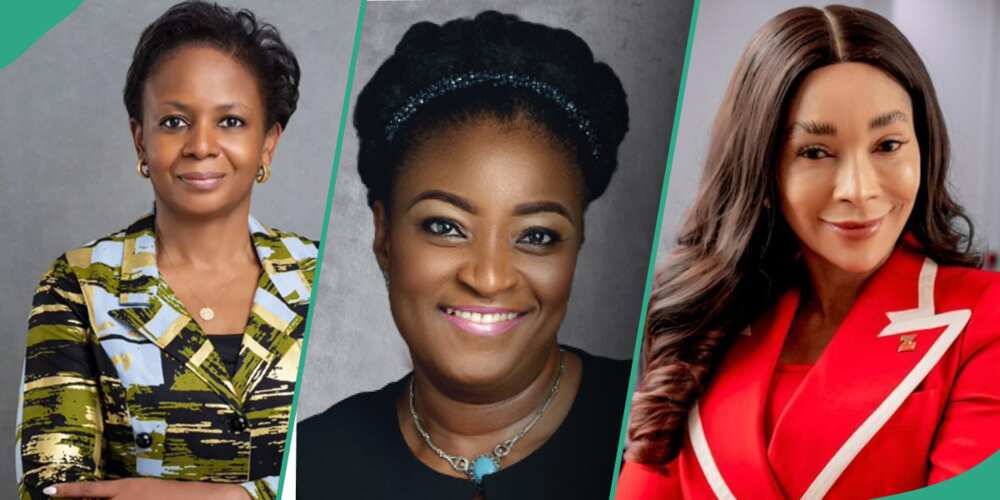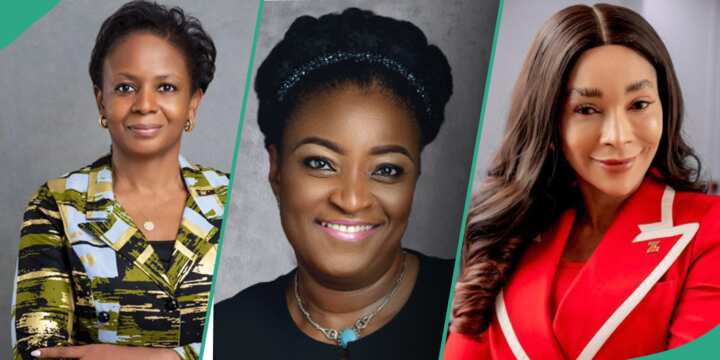 Seven Nigerian women are among the investors who have seen their fortunes rise thanks to NGX's positive performance
They hold the title of being the wealthiest women on the NGX, owing to the valuation of their shareholdings in various companies.
These women include Awelu Elumelu, Abolanle Matel Okoh, Ifeoma Esiri, Adaora Umeoji, Olufunmilola Ayebae, Joy Teluwo, and Nneka Onyeali-Ikpe.
As of the close of Friday trading, the combined value of their investments was over N23.163 billion.
Breakdown of richest women in NGX and value of their portfolio
Nigerian female stock investors are pretty scarce, mainly due to access to capital, but seven are actively reshaping the narrative.
Awele Elumelu- (N13.81 billlion)
The wife of Nigerian billionaire Tony Elumelu is currently the wealthiest female investor on the Nigerian Stock Exchange.
An accomplished medical practitioner, she owns 2,070,794,804 shares in Transcorp, translating into a 5.1% stake in the company.
The value of her shares as of September 1, 2023, stands at N13.81 billion, a massive increase from N10.93 billion on August 28, 2023.
This indicates that Awele Elumelu made a whopping N2.8 billion from the movement of Transcorp shares within a week.
Abolanle Matel Okoh (N3 billion)
Abolanle Matel Okoh is the daughter of the founder of Premier Lotto and the largest shareholder in Wema Bank.
Okoh owns 583,333,333 shares in Wema Bank.
Checks by Legit.ng show that the value of her shares in Wema Bank is worth N3.07 billion.
Ifeoma Esiri (N2.78 billion)
Ifeoma Esiri owns 43,497,009 shares in the financial services group Stanbic IBTC Holdings.
The worth of her shares was N2.78 billion at the close of trading on Friday.
Adaora Umeoji (N2.3 billion)
Adaora Umeoji is the Deputy Managing Director of Zenith Bank Plc, Nigeria's second-largest financial services group by market capitalisation.
She owns 68,873,169 shares in the bank, which is worth N2.36 billion as of Friday, September 1
Joy Teluwo (N2.26 billion)
Joy Teluwo is the managing director and CEO of Jotel Trade Park Limited. She is also a non-executive director at NEM Insurance.
She owns 427,191,932 direct and indirect NEM Insurance shares as of December 31, 2022.
Legit.ng calculations show the shares are worth N2.26 billion at the close of trading on Friday.
Olufunmilola Ayebae(N1.21bn)
Olufunmilola Ayebae is a director of Fidson Healthcare Plc, a leading pharmaceutical manufacturing company in Nigeria.
She is the wife of Fidelis Ayebae, the founder of the company.
Checks show she owns 74,629,500 shares in the company worth N1.21 billion.
Nneka Onyeali-Ikpe
Nneka Onyeali-Ikpe is the CEO of Fidelity Bank Plc.
Data obtained from Fidelity Bank shows she owns 69,644,260 shares in the bank, which, at the close of business on Friday, is worth N539.74 million.
Zenith Bank chairman Jim Ovia makes over N13bn in 5 hours, buys more shares
In another report, Legit.ng revealed that Jim Ovia, the owner of Zenith Bank, has purchased additional shares in his bank.
The new shares were purchased after he made over N13 billion from President Tinubu's inaugural speech.
He made money between 9:30 and 14:30, the trading hours of the Nigerian stock market.
Source: Legit.ng