German arms maker guns for rapid production as Ukraine war rages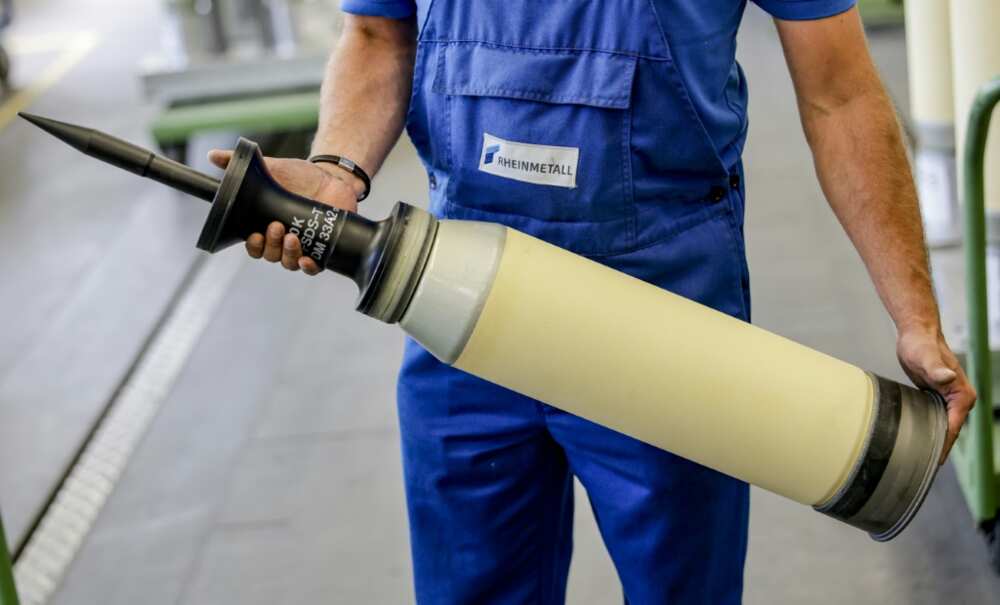 In a factory in a tranquil German village, 120 mm tank shells with black-painted tips, packed into wooden crates, sit on pallets waiting to be delivered to Ukraine.
Leading arms manufacturer Rheinmetall is racing to meet demand for weapons and ammunition to supply Kyiv, as well as Germany and other NATO countries which are bolstering their defences after draining stockpiles.
In March, as intense fighting continued around Bakhmut, NATO's chief said "we need to ramp up production" warning Ukraine's usage is outstripping allies' production capacity.
"We are pulling out all the stops when it comes to production of ammunition for tanks," said Harald Weismueller, head of the factory in Unterluess, Lower Saxony state.
Germany has long been a major arms maker and exporter, but in a country still haunted by guilt over Nazi atrocities in World War II, its manufacturers have kept a relatively low profile.
But as Russia's war in Ukraine spurs demand, business is booming for Rheinmetall, which has seen orders surge and in March joined Frankfurt's blue-chip DAX stock index.
The European Union has agreed on a plan to spend two billion euros ($2.1 billion) on artillery shells for Ukraine to try to get a million rounds of artillery ammunition to the country over twelve months.
Kyiv had told the EU it needed 350,000 shells a month to support troops, saying its forces were having to ration firepower as the conflict turned into a grinding war of attrition.
Among the wide array of armaments produced at Rheinmetall's major Unterluess plant are shells for Leopard 2 battle tanks, which can travel at 1,700 metres (5,580 feet) per second and pierce the armour of a Russian tank.
Between 400 and 500 shells can be produced in an eight-hour shift, and the rate could be increased, said Weismueller.
After huge pressure, Berlin agreed in January that German-made Leopards -- for which Rheinmetall makes parts, and which are developed by manufacturer Krauss-Maffei Wegmann -- could be sent to Ukraine. The first tanks were delivered in late March.
New production lines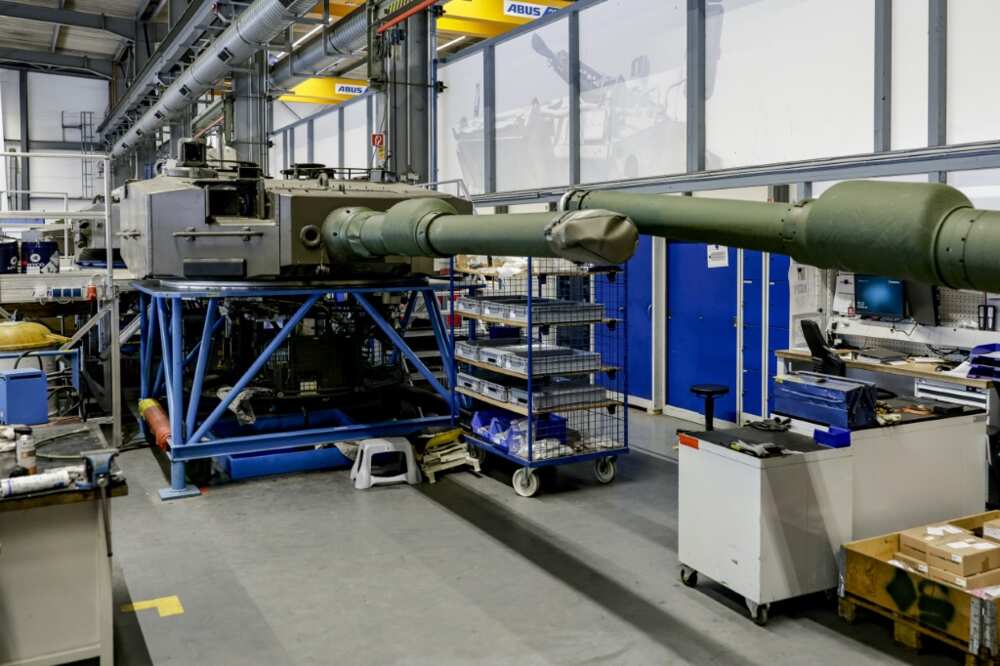 From 60,000 a year before the war, Rheinmetall has ramped up production to 240,000 of the tank shells annually.
The firm is Europe's biggest manufacturer of ammunition for tanks and artillery, ahead of Norway's Nammo and France's Nexter.
This position will be cemented with the acquisition of Spain's Expal, a leading manufacturer of 120 mm shells.
Such is the boom in demand that the company is sitting on a backlog of orders worth 18.5 billion euros -- three times its sales in 2022.
As well as supplying Ukraine, Germany's decision to beef up its armed forces in the wake of the Ukraine war is helping to drive the surge.
Rheinmetall estimates that Europe's biggest economy will need to spend $40 billion to replenish its stocks of armaments.
At Unterluess, new machines are being installed and whole new production lines set up.
Equipment to make 35 mm shells fired by Gepard anti-aircraft tanks should begin production in less than six weeks, Weissmueller said, with up to 500,000 to be produced a year.
The shells are also produced in Switzerland but authorities in the traditionally neutral country have refused to allow their export to conflict zones.
The factory has also ramped up production of 155 mm shells for self-propelled howitzers, which can hit targets 25 kilometres away.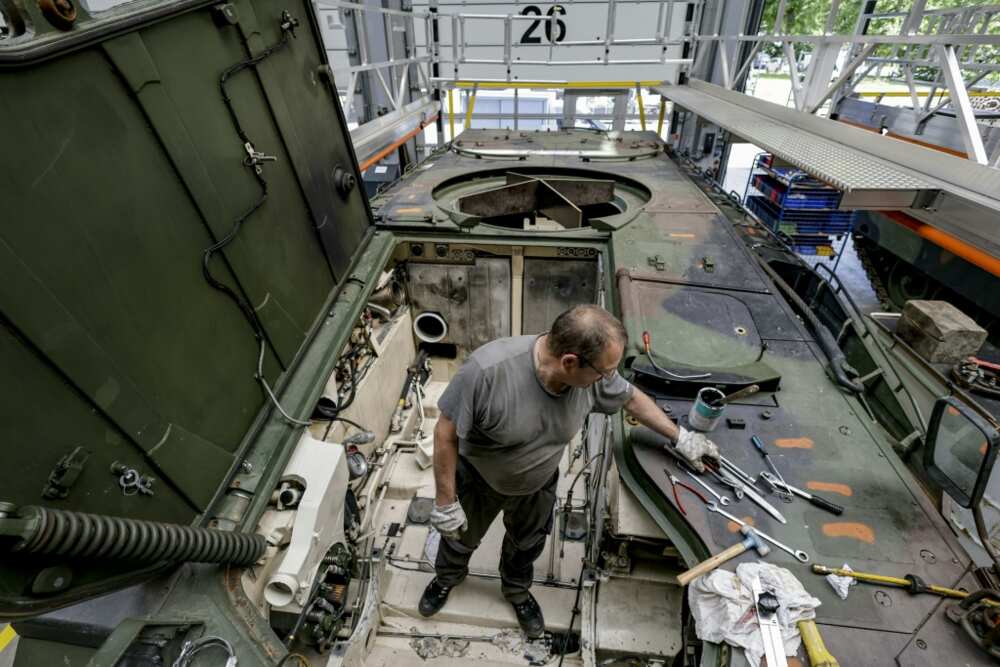 Elsewhere in the plant, old armoured vehicles, with patches of rust, have been completely dismantled, as workers prepare to refurbish them to be deployed once again on the battlefield.
This includes the Marder infantry fighting vehicle, dozens of which have already been sent to Ukraine.
Booming demand means the 2,400 staff at the site are working flat out, as the sound of shots ring out from Leopard 2 cannons being tested on an adjacent firing range, the largest in Europe.
Source: AFP