Imam kills Christian writer charged over anti-Islam cartoon
- Popular Jordanian writer has been shot dead by a suspected Islamist gunman
- According to reports, Nahed Hattar's death appeared to be a religiously motivated attack
- Nahed was shot outside the courtroom where he was due to stand trial for insulting Islam by sharing a cartoon on Facebook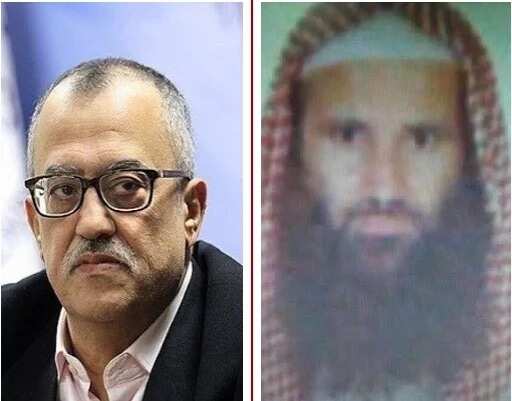 Jordanian writer, Nahed Hattar was shot dead by a suspected Islamist gunman today Sunday, September 25th, outside the courtroom where he was due to stand trial for insulting Islam by sharing a cartoon on Facebook.
Hattar was arrested in August for sharing a cartoon on Facebook showing a bearded man in heaven smoking, lying in bed with women and calling on God to bring him wine and cashew. He captioned the cartoon which he deleted shortly after posting it:
READ ALSO: CAN reacts to killing of Christians, NCEF address Sultan
"It mocks terrorists and their concept of God and heaven. It does not infringe God's divinity in anyway"
Mr Hattar said the cartoon was intended to mock jihadists and their twisted interpretation of Islam but Jordan's government charged him with insulting the faith and "provoking sectarian rifts". The writer rejected the charges and planned to fight the case.
"I am mocking the terrorists and their conception of hell and heaven," Mr Hattar wrote shortly before his death. "I'm not insulting the supreme Allah, at all, on the contrary, I'm against the type of God that the terrorists worship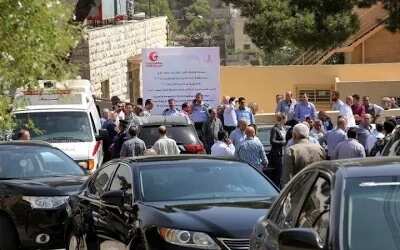 The gunman was arrested at the scene has been identified as Riyad Ismail Abdullah, a 49-year-old imam who recently returned from making the Hajj pilgrimage to Saudi Arabia.
Mr Hattar's family immediately blamed Jordan's government for failing to protect the writer, saying the decision to publicly charge him with offending Islam had made him a target for Muslim extremists.
"We hold the Ministry of Interior responsible," said Jamal Attar, a cousin.  
READ ALSO: Killing of Abuja preacher sparks outrage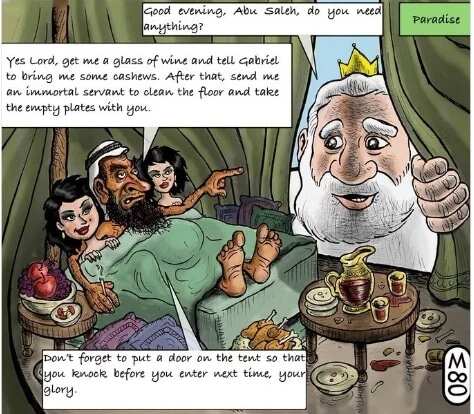 "This is the first assassination in Jordan that targets a person over nothing but his opinion, for freedom of speech. The prime minister was the first one who incited against Nahed when he ordered his arrest and put him on trial for sharing the cartoon." the victim's cousin Saad Hattar said. "
Jordan's government condemned his murder, calling it an "ugly crime" and promised "investigating the incident and holding the criminal accountable for his offense"
May his soul rest in peace.
Source: Legit.ng