5 cheapest cattle markets in Nigeria
The Eid-el-Kabir fever is here once again, and while most cattle sellers are complaining of low patronage, many are gearing up to get the cooking started.
If you are yet to get your ram or cow for this year's Eid-el-Kabir, this might be a good time to do so. Below is a list of some of the biggest livestock markets in Nigeria, where you can get your livestock at a relatively cheap price:
1. Wudil cattle market, Kano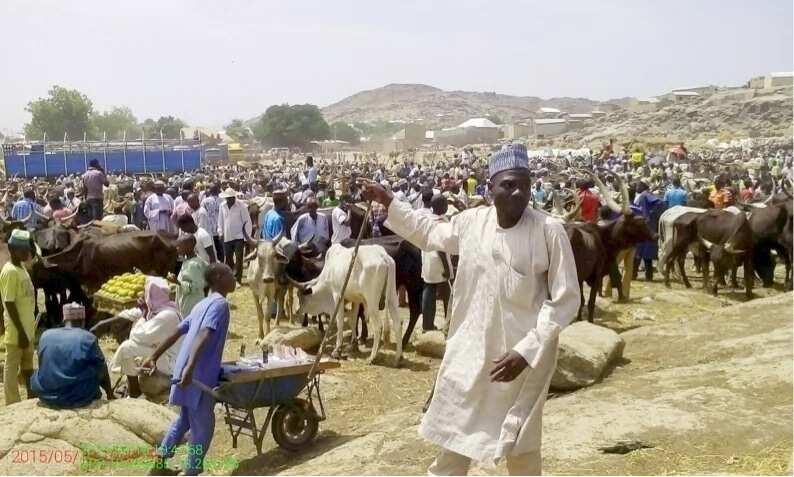 According to reports, Wudil cattle market located in Wudil, Kano state Nigeria has been for decades, a centre for the sales and purchase of cattle of different breeds. It is also one of the places where cattle can be gotten at a relatively cheaper rate.
The market is the largest in Nigeria and probably the largest in West Africa as it covered an area of great length and breadth.  Activities in the market usually start on Wednesday through Thursday to the d-day, which is Friday.
2. Amansea cattle market, Anambra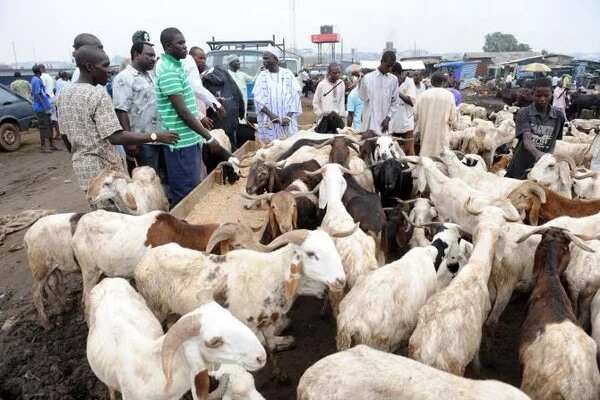 The Amansea cattle market in Awka the capital of Anambra state is also one of the most popular cattle markets in eastern Nigeria. For those who are unable to make the long trip up north, the cattle market is perfect for those in eastern, Nigeria.
3. Maigatari cattle market, Jigawa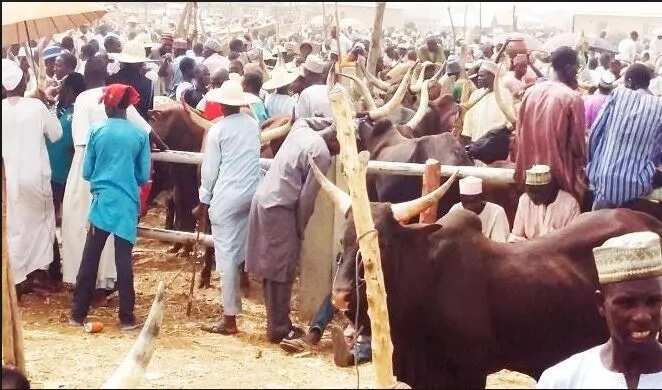 Maigatari international cattle market is one of the biggest cattle markets in the northern part of the country, because it supplies over 2 million stock of cattle for trading during  its weekly market day, Thursdays.
The ever busy Maigatari border cattle market is in in Maigatari local government area of Jigawa state and it is approximately not more than 200 meters square in size. It is also one place where you can get cows and rams at a relatively cheap price.
READ ALSO: Recession bites hard as ram sellers decry low patronage for Eid-el-Kabir
4. Sheme cattle market, Katsina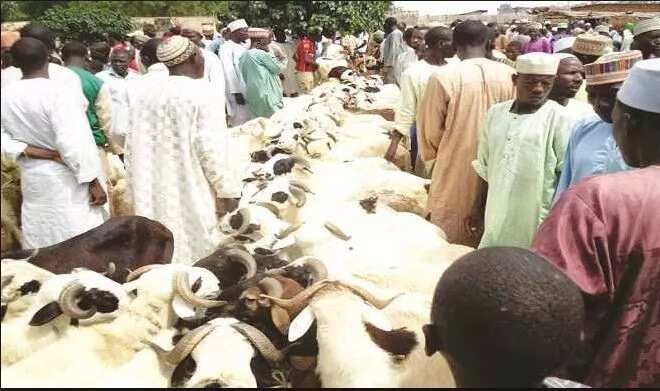 One of the more popular markets in Katsina state is Sheme Cattle market in Faskari local government area of the state. It is situated along Funtua-Gusau road; a location that provides easy access to the teeming merchants that troop to the market from different parts of the country and across its borders every Friday.
The market is characterised with large flock of cattle, sheep, goats, camels, fodder, veterinary drugs and many other things associated with animal husbandry and rearing.
Neighbouring states like Zamfara, Sokoto, Kebbi and Kano supply the market with animals. On the other hand, its catchment markets cut across the country, such as Ogumalo and Mile-Twelve markets, Lagos, Bodija, Ibadan, Ogere, Warri, Port Harcourt and Abuja among many others.
READ ALSO: Fast all in one -- UC Browser
5. Potiskum cattle market, Yobe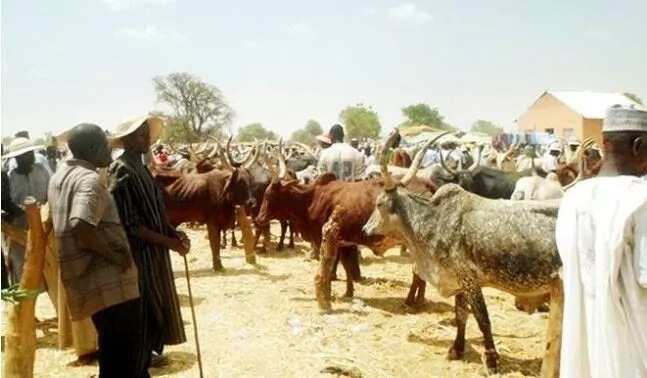 The Potiskum cattle market is renowned as one the largest Cattle market in Africa and the largest in West Africa. Most of the cattle are transported to other parts of the country and it creates a lot of business opportunities for the local indigenes in the area.
Despite insurgency and insecurity, the Potiskum cattle market has managed to stay alive and it offers some of the best prices for cattle in the north. It would really be a good place to get the right price for cattle.
Source: Legit.ng