- Well known Yoruba actor Sanyeri has revealed why he would never marry a second wife
- He also shared how she has gone through many struggles with him
 -The couple got married in December 2013 and is blessed with two children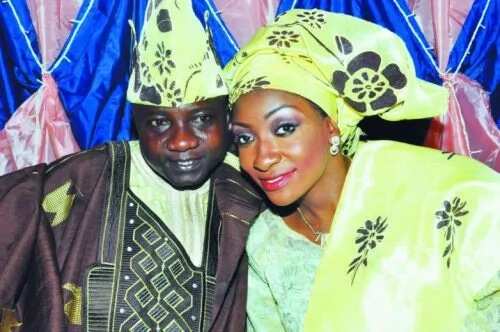 Whoever says Nollywood actors are not romantic need to think twice as Yoruba actor Olaniyi Afonja aka Sanyeri has shown that he knows the right boxes to tick when it comes to pleasing his woman, Hawawu Afonja.
READ ALSO: Fathia Balogun fires at those who say she can't speak English
He recently extolled her virtues and gave reasons why he would not marry a second wife in a recent interview with Punch Newspaper.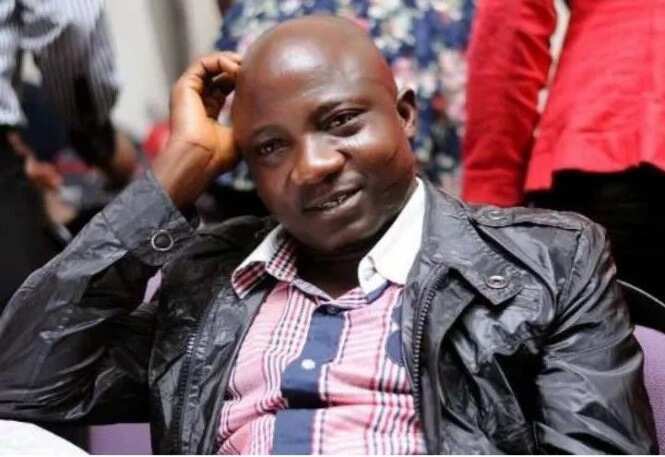 He said:  "All through the period I was courting my wife, I did not have money. In fact, I was living in a room apartment with three other friends of mine – Adekola Tijani, Adebayo Tijani and Ibrahim Chatta. 
READ ALSO: 10 things you should know about Nigerian movies' lovers
Sanyeri, who is popular for his comedic roles, also revealed that even though his wife saw herself as a fine girl, she decided to stay with a man who had no money and good looks. For this reason, among others, it is impossible for him to marry another wife, now that things are rosy for them, he declared.