- Zuckerberg is in Nigeria for a workshop that the firm is holding on Wednesday, August 31 in Lagos state
- The seventh wealthiest man in the world came into Nigeria discreetly on Tuesday afternoon after spending Monday in Rome, Italy, where he also met Pope Francis
- Zuckerberg has also said that the firm will not become a media company despite the social media platform being a top tool with media and publishing agencies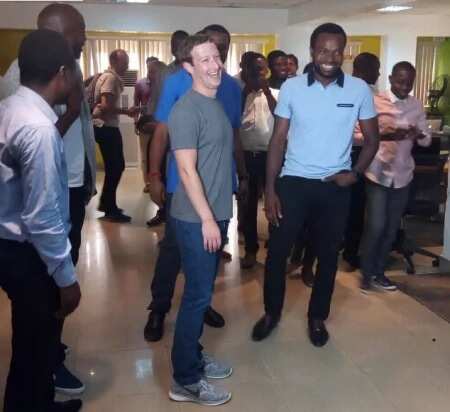 Founder and CEO of popular social media platform, Facebook, Mark Zuckerberg is currently in Nigeria.
The world's seventh wealthiest man discreetly came into Nigeria today, Tuesday, August 30 to see how Facebook works in Nigeria and to understand how to improve on the social media platform for Nigerians.
He is also checking out how it can improve on technologies in Africa. His first port of call was the CC Hub in Yaba area of Lagos state.
Zuckerberg is in Nigeria for the "Facebook for Developers Workshop" for Nigerian engineers, product managers and partners in Lagos. The programme is slated for Wednesday, August 31.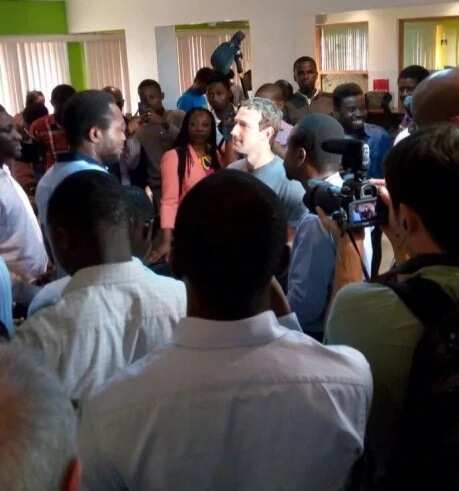 Before coming to Nigeria, Zuckerberg met with Pope Francis his wife, Priscilla Chan, at the Vatican, where the holy city's spokesman, Greg Burke said one topic of discussion at the Monday, August 29 meeting was "how to use communication technologies to alleviate poverty, encourage a culture of encounter, and make a message of hope arrive, especially to those most in need."
READ ALSO: Finally! Electricity supply to homes skyrockets across Nigeria
Telegraph UK reports that Zuckerberg had previously pledged to bring disadvantaged communities online, an initiative that is currently attempting to provide refugee camps with Internet access.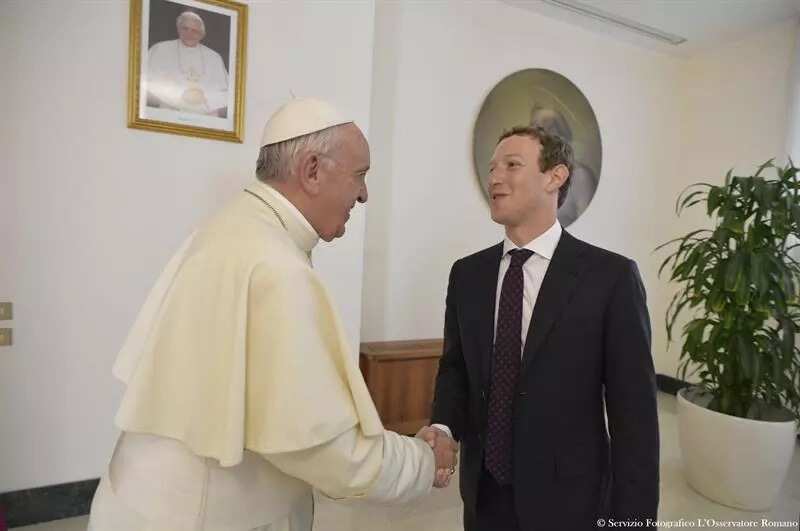 Meanwhile, Zuckerberg has said that Facebook will not become a media company.
Reuters quoted Zuckerberg as telling students on Monday, August 29 that the firm would remain a technology platform.
READ ALSO: Fast all in one -- UC Browser
The news agency reports that an increasing number of users are turning to social media networks, such as Facebook and Twitter, to find their news, but Zuckerberg said his firm had no ambitions to become a content provider.
"No, we are a tech company, not a media company," said Zuckerberg, after a young Italian asked him whether Facebook intended to become a news website.