While they make you laugh and entertain you in the comfort of your home, these Yoruba actors also have women who hold forth for them at home. These women are their wives, confidants and mothers of the children. Everybody needs a home to go to after a hard day's job so also these actors.  NAIJ.com presents to you 15 popular Yoruba actors' wives you hardly see or know.
1. Ruth Adekola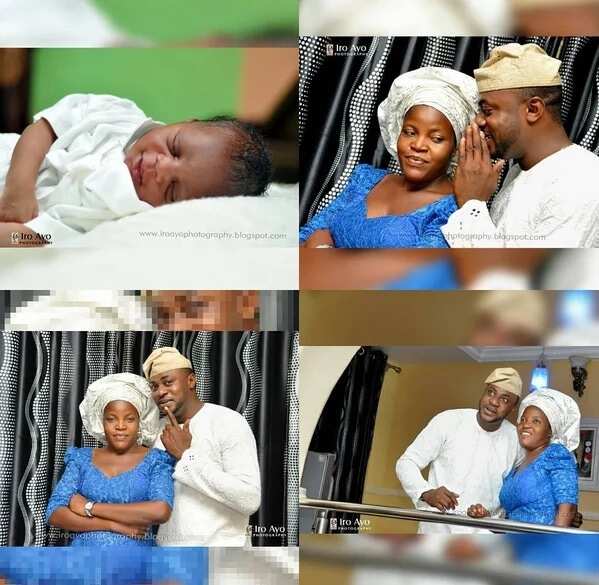 Ruth is the beautiful wife of the talented Yoruba actor, Odunlade Adekola. She is a committed Christ Apostolic Church member and the prayer warrior of her husband. They have four boys together.
2. Omolara Ademola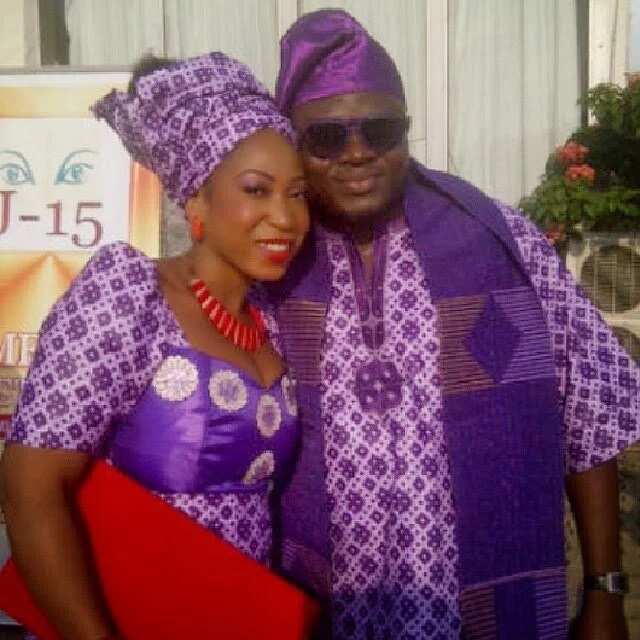 Omolara Ademola is married to top Yoruba actor Muyiwa Ademola aka Authentic. They have been married for 10 years and have three children together. Muyiwa had a set of twin before his marriage to Omolara and she took them in as her own.
3. Mide Martins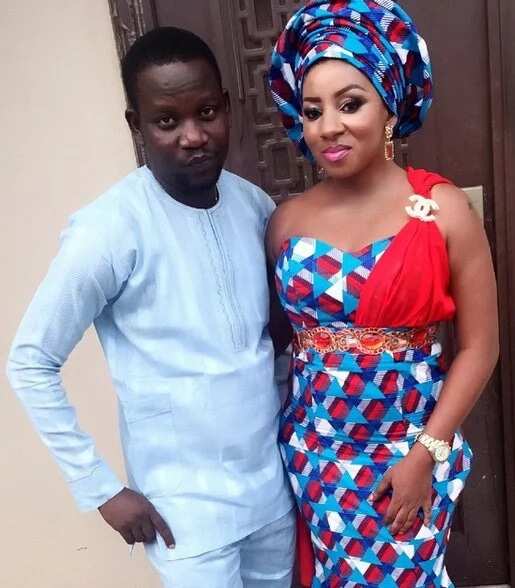 The union of star actress Mide Funmi-Martins and Afeez Abiodun popularly known as Afeez Owo is a known secret. The two have been married for a while now and had two beautiful daughters together. Their marriage suffered a hiccup recently but they have since made up.
Afeez was Mide late mother Funmi Martin's personal assistant. He married Mide after the death of her mother.
4. Omolara Afonja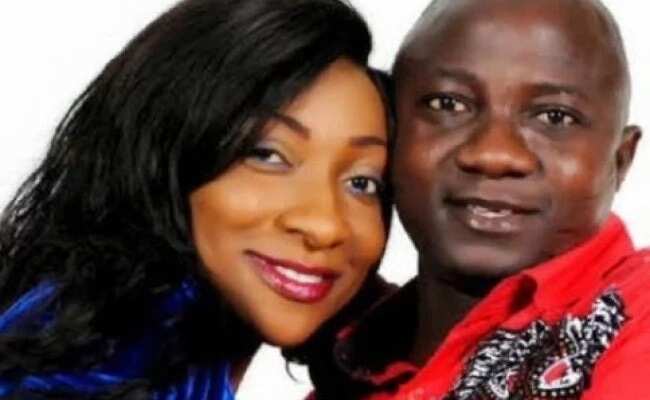 Though they have been living together as a couple for a very long time but Omolara and Olaniyi Afonja aka Sanyeri were legally joined together on December 1, 2013. They met and fell in love a decade ago at the National Theatre, Iganmu, Lagos
5. Kuburat Adekola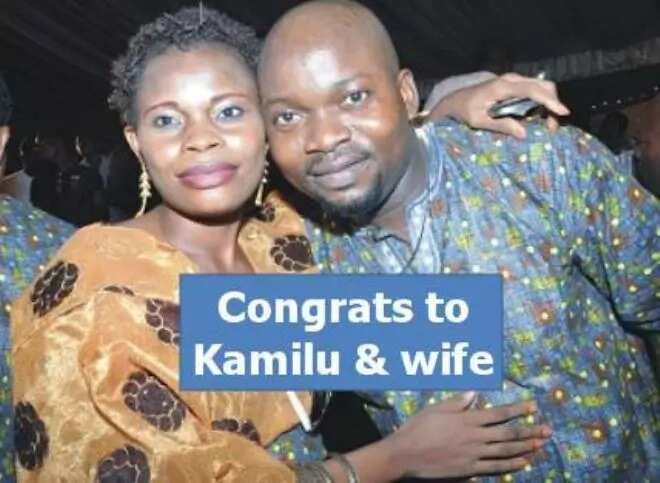 Kuburat Temitope Adekola is the beautiful wife of popular comic actor, Kamilu Kompo with real name, Adekola Tijani. She was an actress who trained under the tutelage of star actor Muyiwa Ademola Authentic's School of Drama and she stopped acting after she got married to Kamilu Kompo.
6. Olaide Oyetoro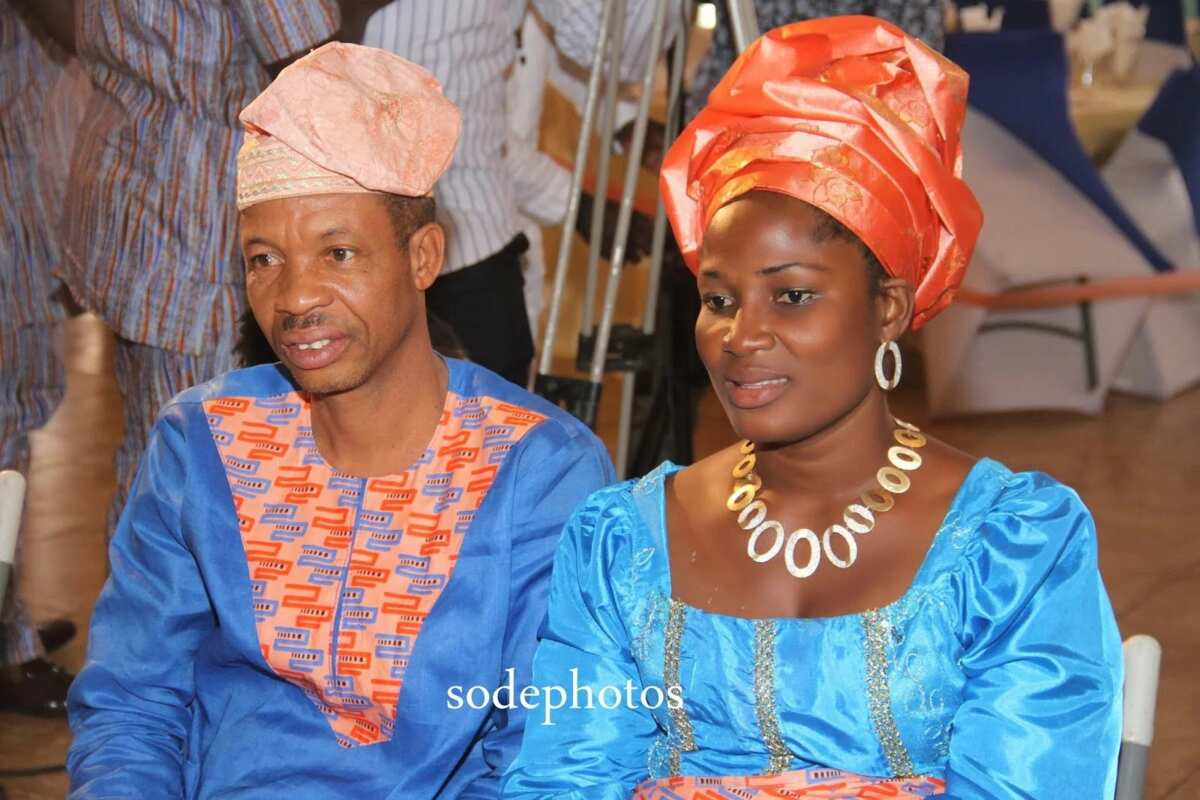 Olaide Oyetoro is the wife of popular actor, lecturer and MTN ambassadorHafiz Oyetoro aka Simply Saka is Olaide Oyetoro. For Saka and wife, it was a teacher-student relationship turned husband wife.They have been married for 10 years and have three children. They met while Hafiz was a lecturer at the Adeniran Ogunsanya College of Education and Laide was a student at the college.
7.  Fran Fabiyi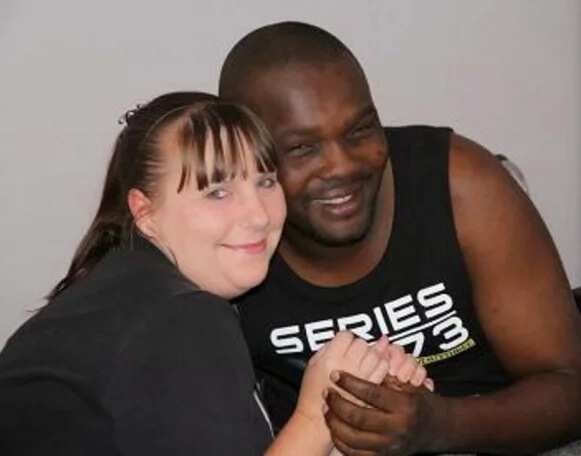 Popular Yoruba actor, Yomi Fabiyi got married to his British lover, Fran at the Apapa Registry, Lagos. Fran is a Human Resource consultant and they both met at Machester United Kingdom when Yomi was on a long.
8. Esther Kalejaye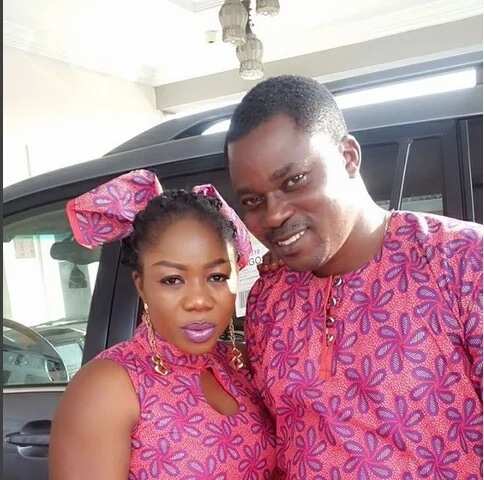 Esther Kalejaye popularly known as Omo jo Igbo, a name she got from a movie called Omo Ghetto produced by Funke Akindele is married to colleague, Afeez Eniola. Their union is blessed with kids.
READ ALSO: 10 Sexiest Yoruba actors (photos) 
9. Bukky Adekongbe Raji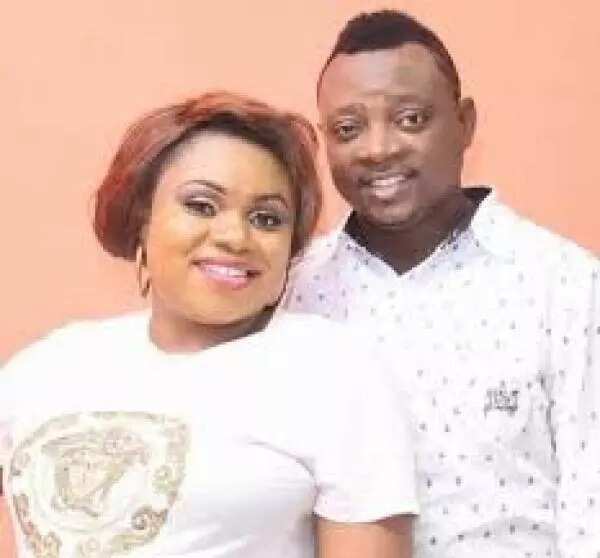 Bukky Adekongbe better known as Aminatu Papapa is married to Lukman Raji. Bukky delved into acting a couple of years back under Murphy Afolabi's caucus and she has featured in several hit movies. Not everyone knows that the Epe, Lagos State-born actress is married to Lukman Raji.
10. Abimbola Omobolanle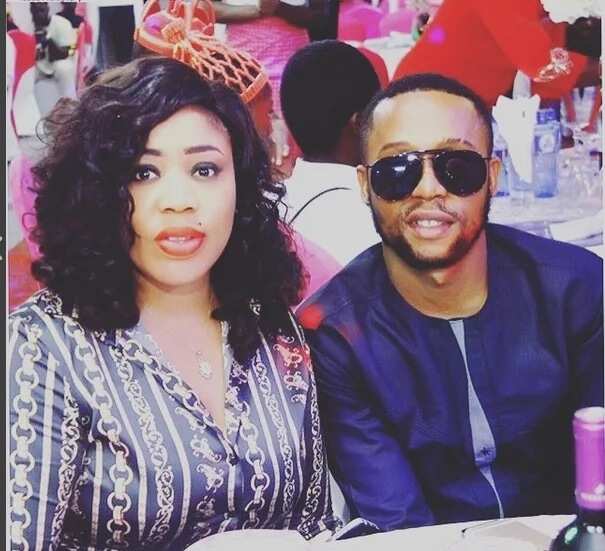 Sexy actor Sunkanmi Omobolanle married his pretty wife Abimbola on June 30, 2011. Sunkanmi  is the son of veteran actor Sunday Omobolanle aka Papi Luwe.
11. Victoria Adeolu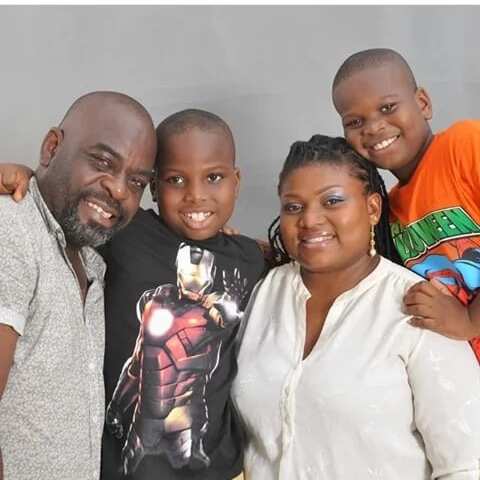 Victoria Adeolu is the beautiful wife of super actor Funsho Adeolu.  The Calabar born lady got married to Funsho on December 13, 2004 in Lagos and their union is blessed with two lovely boys.
12. Ronke Amusan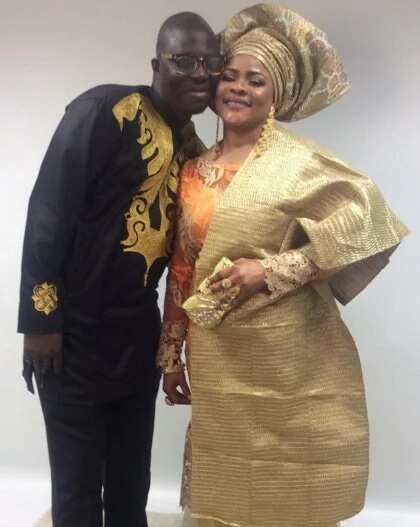 Not much was known about top comic actor, Bolaji Amusan fondly called Mr Latin's wife Ronke Amusan until he recently celebrated her 40 birthday in 2016. is married to Ronke  and Mr Latin have two kids together. Ronke and their children lives in Dublin.
13. Olabimpe Aina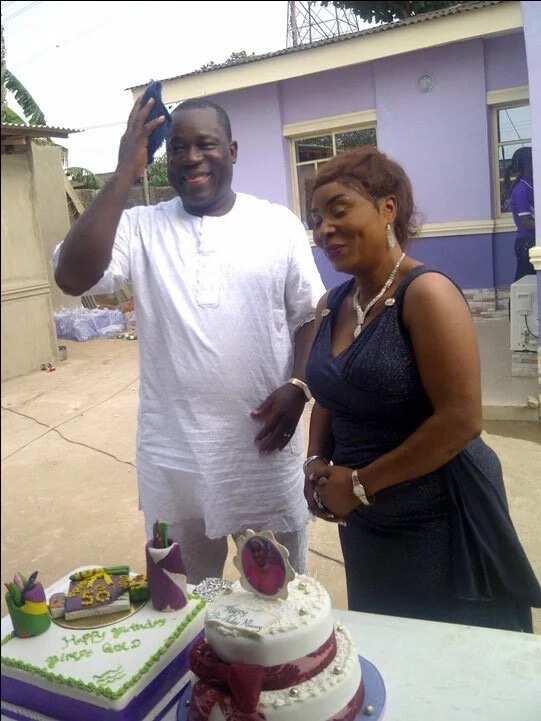 Aina Olabimpe Olajumoke is wife of top actor Aina Gold. She is owns a private school called B-Gold group of schools. Their union is blessed with beautiful kids.
READ ALSO: Money can separate two lovers - Mide Funmi-Martins 
14. Big Val Jokotoye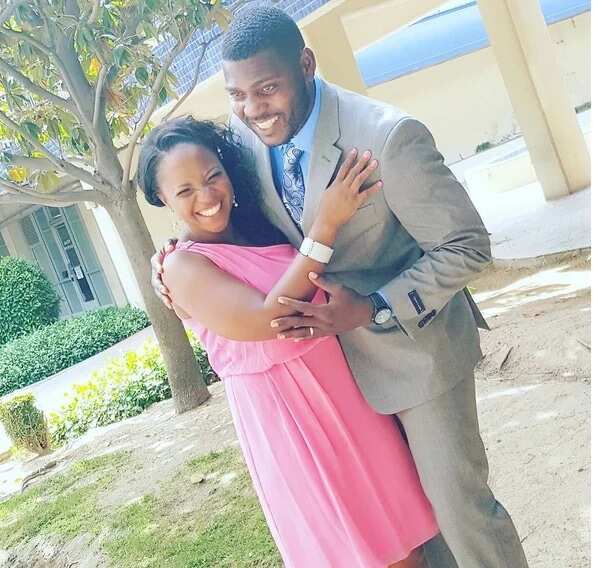 Oreoluwa Jokotoye popularly known as Big Val got married to his US based wife in April 2016. She works with California state government as a nurse
15.Victoria Alore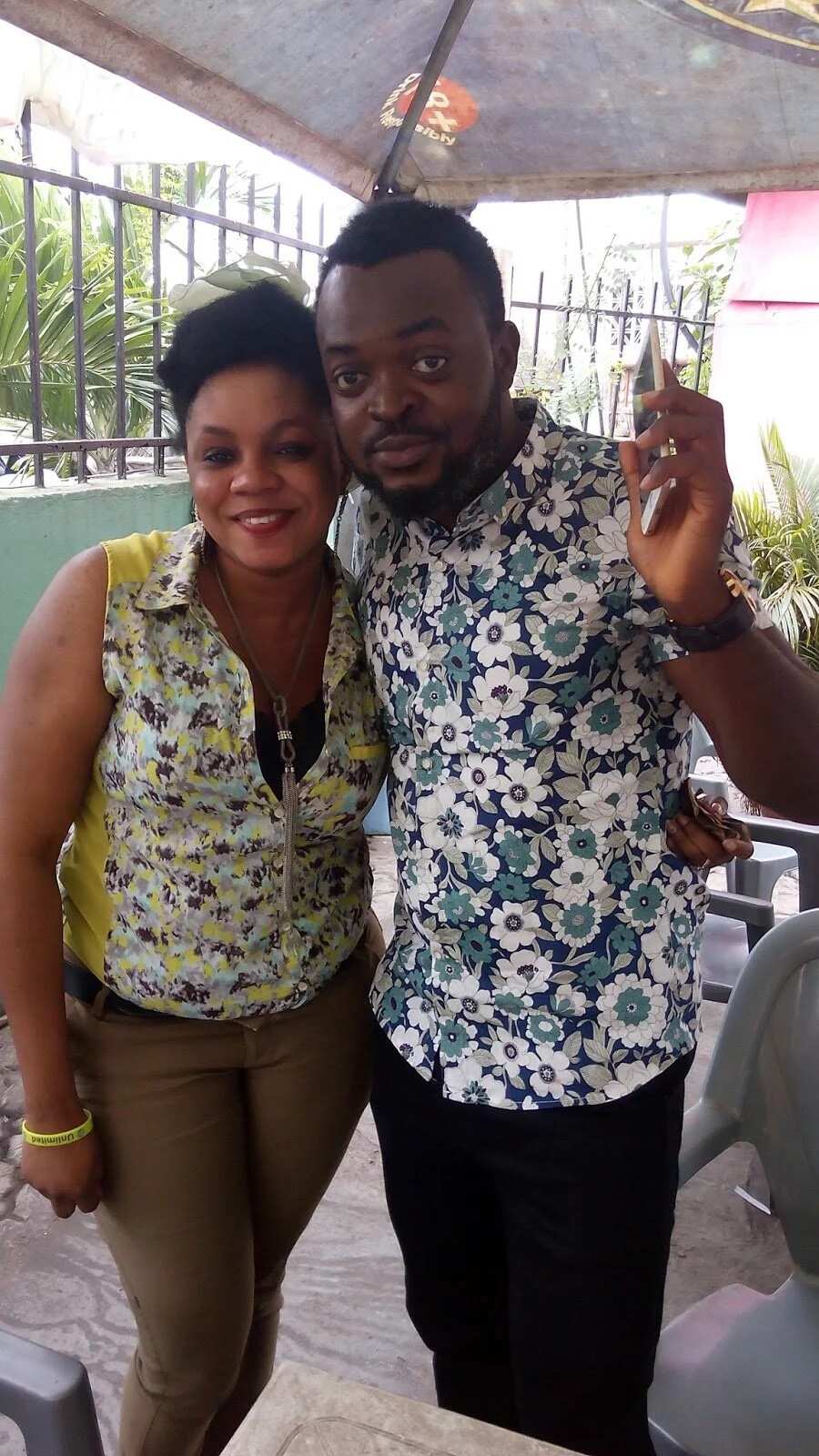 Victoria Alore is married to ebony black actor Yomi Gold.  Yomi Alore aka Yomi Gold's wife is a US-based Nigerian nurse. They have two children together with the last one coming on 2016 Valentine 's Day.