- An explosion has reportedly started a fire at the Central Bank of Nigeria office in Calabar, Cross River state
- Many people are feared dead following the explosion
- The fire has been put out and the injured are receiving treatment
Emerging reports suggests that the Central Bank of Nigeria (CBN) facility in Calabar, Cross River state is on fire. Many people are feared dead, with several others injured.
Sources say the explosion is said to be from one of the gas cylinders in the building.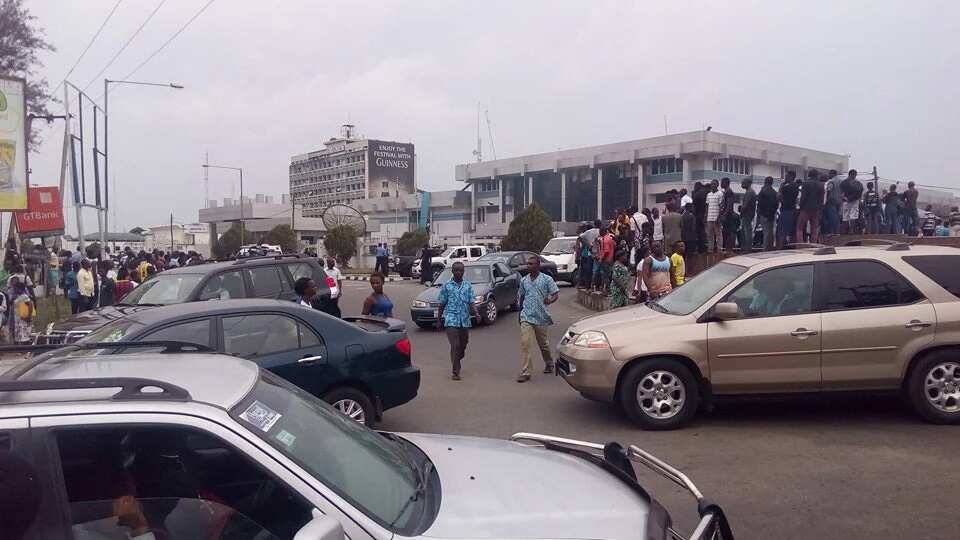 According to a source who spoke with The Trent, the explosion occurred at about 12:50 pm on Friday, March 11, 2016.
A resident named Gift Effiong said: "I heard a loud explosion coming from CBN axis, the road is now blocked and motorists have been diverted to another route."
Another source told newsmen that the explosion was heard from within CBN and a fire started afterwards.
READ ALSO: Fire outbreak in UNILAG kills brother of Shehu Of Borno (photos)
It remains uncertain how many people have died from the fire incident, however, there are speculation that about 10 people were killed and over 30 injured in the incident.
Officials are yet give full details of the inferno, as rescue operations are still ongoing.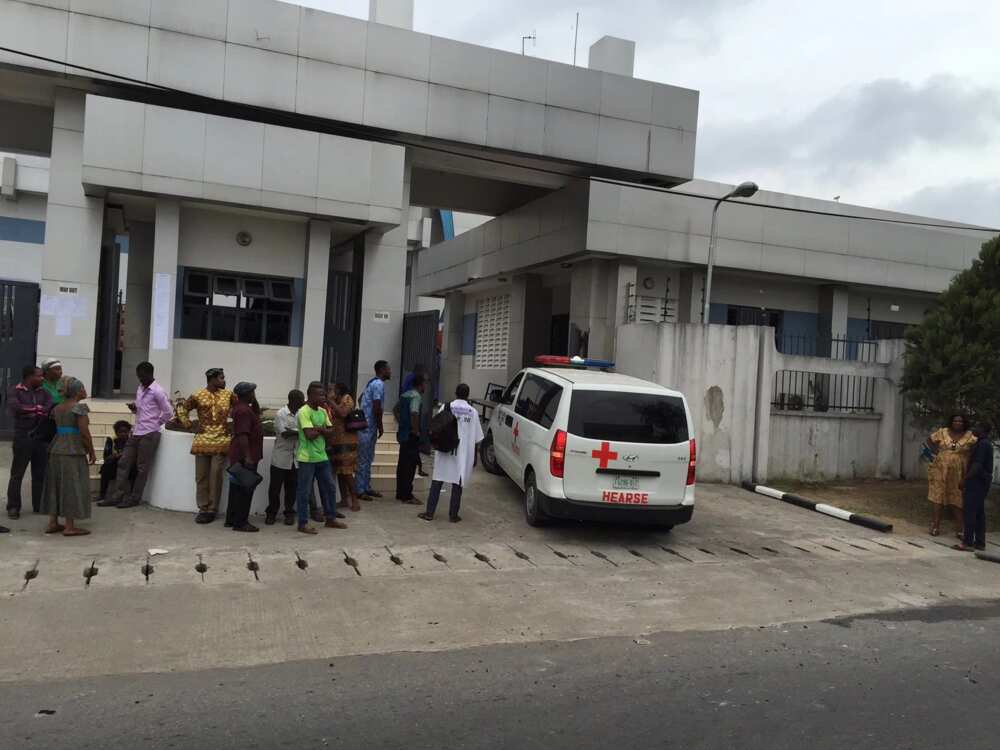 An ambulance at the Central Bank office in Calabar where an explosion has reportedly killed many
There were fire trucks in the premises of the bank and ambulances were coming in and out, conveying casualties.
Shattered glasses filled the CBN premises, as parts of the main bank building were damaged.
The Nation reports that men of the police, army, navy, civil defence and other paramilitary organizations were drafted to scene.
Relatives of staff could be seen crying at the gate of the bank. They demanded to see their relatives working in the bank.
Officials of the bank refused to comment, stating that they are too traumatized to speak.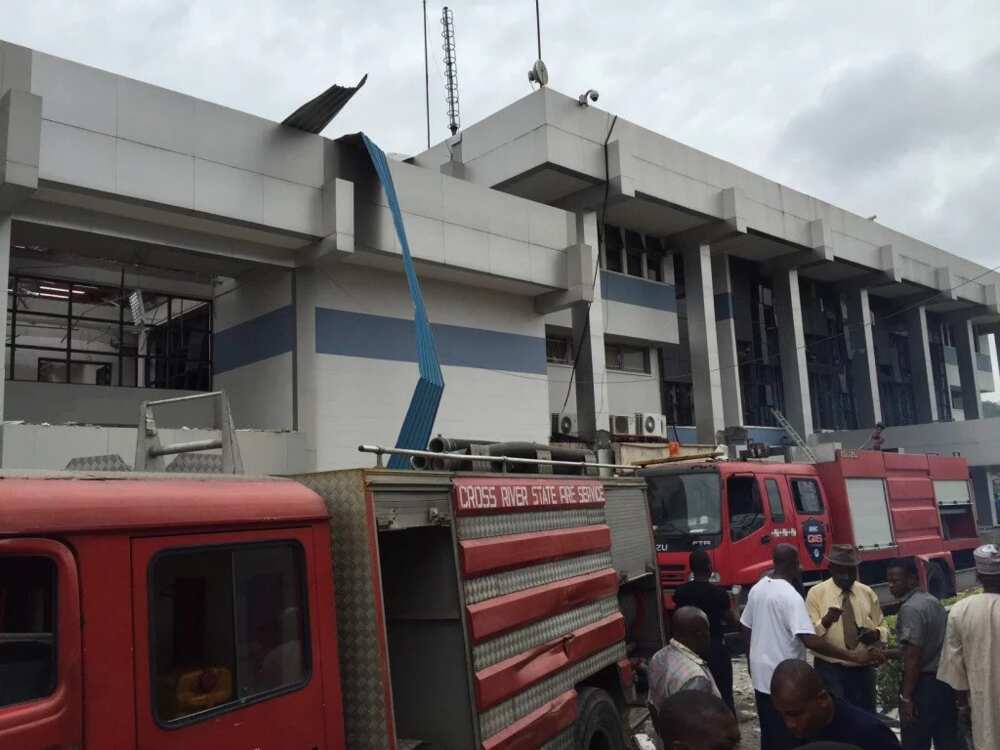 The Commissioner of police, Henry Faidairo was on ground to inspect the scene.
Also available was the Acting Inspector General of police, Zone 6, Calabar, Baba-Adisa Bolanta.
Bolanta who also inspected the scene, said the explosion was suspected to be from gas within the central air-conditioning unit.
"This is just an initial assessment, and it is not confirmed yet. It is when a final result has been given that we will confirm what really happened," he said.