- The almajiri educational system in Nigeria is not economically effective
- Some of the Northerners prefer the almajiri educational system to the western style education
- The almajiri children have been reportedly abused, exploited, and kidnapped
- It is a menace in Northern Nigeria with no solution in sight
When Jameel left Kebbi state to go to the busy town of Kano, his plan was to become a mallam. He had learnt the Quran from age eight and at age 17, he left his state.
He spent days on the road because the lorry he rode in had to wait at each town, so it took days to his final destination, Kano.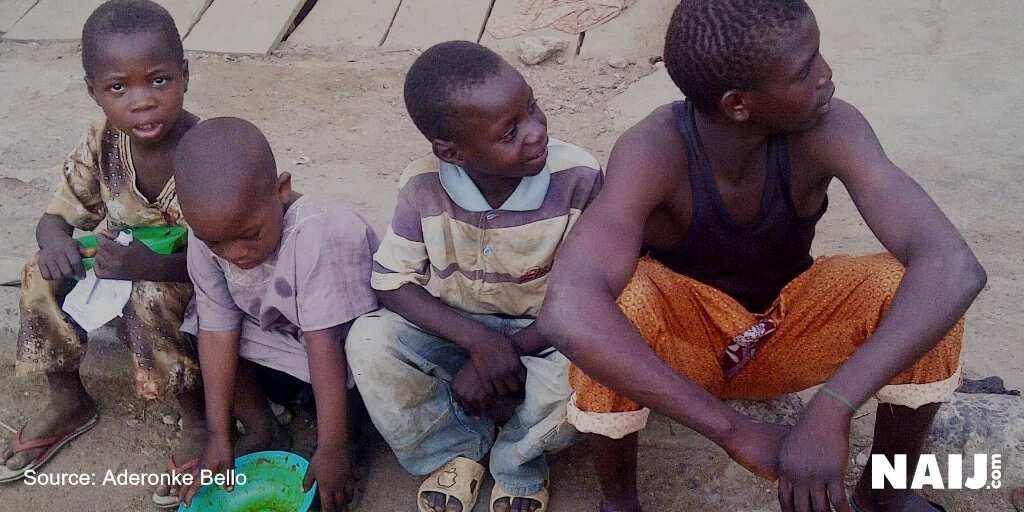 He arrived in Kano after 10 days' journey, during which he neither bathed nor brushed his teeth. The January heat and dust-filled atmosphere welcomed him, as people went about their business. No one seemed to notice his presence.
"I reach Kano from my state and was looking for a familiar face, but couldn't see any, and no one is even ready to smile at me. I was confused, but quickly entered the mosque for the Ailah prayer," Jameel told Legit.ng.
"Honestly I cannot remember the time that I left my house to join the Quran school. I was really young, but Kano really helped me. I slept in the mosque for years. I was running errands in the market before I started to sell fruits. I will not go back to Kebbi. I have been living here for 15 years now. My family live here in Kano," he said.
PAY ATTENTION: Listen to the top radio stations on Naij Radio App
Almajiri
Almajiri is a word borrowed from the Arabic language, originally called Al-muhajirun, commonly used for someone who leaves his home in search of knowledge in the Islamic religion. These children leave their parents at an early age to learn the Quran at the abode of respected mallams.
Unfortunately, many of the children are abused by their teachers and or mallams, forced to do dirty jobs and are often seen carrying plates in search of food because they had been abandoned by their parents at the mercy of the trusted mallams.
READ ALSO: The plague of skin bleaching in Africa
"I am a Muslim. All my children including the girls learn the Quran; it is a must. The boys are allowed to go out and learn. I have seven boys: three are grown and two are residing with mallam in Katsina-Ala learning the Quran, and doing well Insha Allah.
"I don't give them money, and will not send them money; I don't even have. They can fend for themselves," a parent who chose to remain anonymous said to Legit.ng.
Usually, almajiris are children born from poor families. For example, when a shoemaker who makes N200 a day has four wives and 20 children, it is hard for such a person to feed or maintain his family.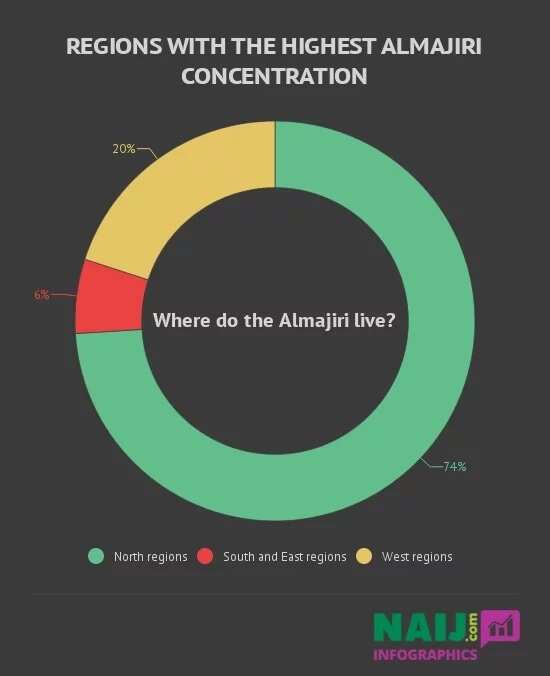 Often such people send their male children out to seek wisdom and also to fend for themselves when they reach seven or eight years old. It is estimated that at least eight million almajiris live in Nigeria.
Speaking from Sokoto state, Alhaji Shehu Abdullai said there is nothing wrong in a child learning the Quran and being left to go out in the world and gain wisdom:
"This is Islam and our religion. It is compulsory for every child to learn the Quran. There is nothing wrong in acquiring some knowledge."
GET FOR FREE: Listen to the top radio stations on Naij Radio App
In 2013, a former Senate president, Senator David Mark, called for the banning of the almajiri educational system.
A child psychologist, Ademola Oye told Legit.ng: "A child is like a blank book: they only know what you pen in there. These ones are vulnerable to commit crimes and most especially exposed to diseases. They need help. We should get them off the streets."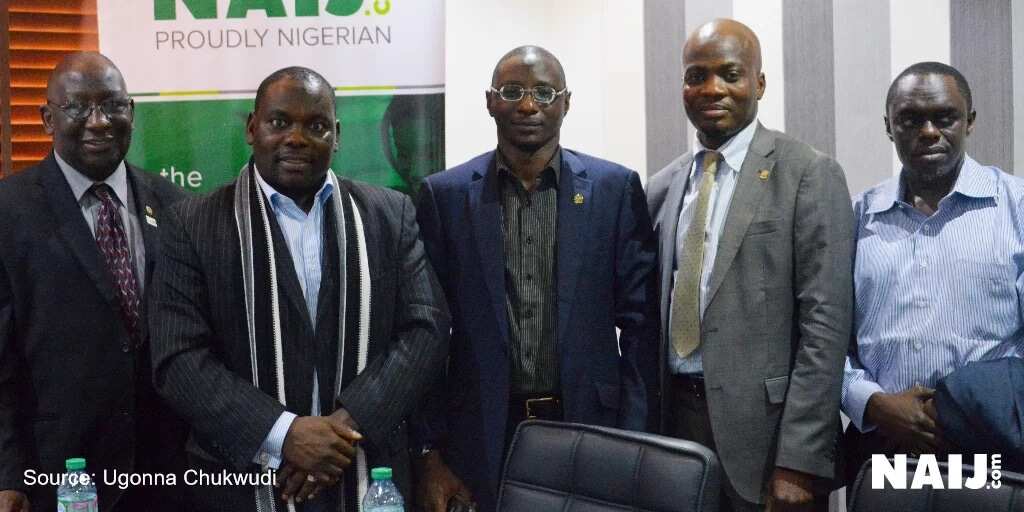 Northern elites
There are many wealthy men and women from the northern part of Nigeria who are politically astute, grounded and respected in the nation.
You rarely see a rich man's child join the almajiris, as they would rather send them to a highbrow school to learn the Quran.
Many of the almajiris complained of lack of help: "They barely help us; all we get is food stuffs  and old clothes from them on Fridays and they will drive away in their big, big cars. How will I survive on N120 a week?" Aminu asked Legit.ng's correspondent when he was questioned.
Auwalu Mohammed, the son of a notable Nigerian, told Legit.ng that had learned his Quran but he was not an almajiri, having been schooled in England before his current position in a government parastatal in Abuja:
"Please cut me some slack. I am not an Almajiri okay? I read chemical engineering in England and I have a good job, so because I learn Quran and I am a Muslim qualifies me as almajiri?" he snapped.
The Emir of Kano, Sanusi Lamido, the Kaduna state governor, Mallam Nasir El-Rufai and Mallam Nuhu Ribadu are some of the notable Nigerians who passed through the al-muhajirun educational system and also western education.
These men are doing well in their careers.
READ ALSO: Special Report: The lonely existence of lepers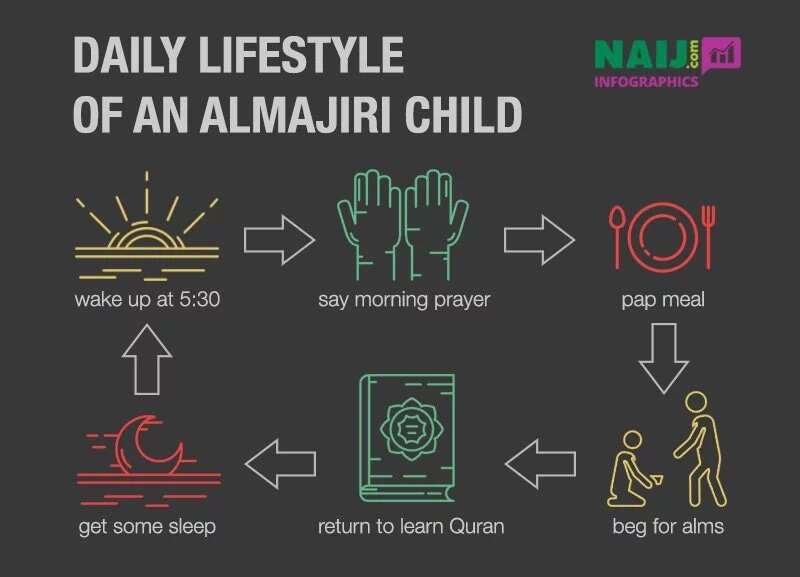 The child rights act
In 2001, the African Union charter on Rights and Welfare of the Child (AUCRWC) confirmed Nigeria as a member. The child rights act came in to force on July 31, 2003, incorporating all the rights and responsibilities of children and consolidating them into a single piece of legislation.
The act further guaranteed the protection of children against sale, hire or use for hawking, begging for alms, prostitution, and/or use in other criminal activities
This law was passed in Nigeria but many Nigerian states refused to abide by the law of the land, blaming the prevalence of poverty in the nation.
Suleiman Tanko remembered how the mallam use to beat them mercilessly and make them go hungry:
"Mallam will not give us food. We would be asked to wake up early in the morning to beg and from there we go back and give the money to the mallam and if you didn't make much, you will be whipped. It was a sad experience for me.
Culture vs Religious beliefs
The conflict between culture and religious belief makes it hard to really understand why the almajiris have to go through so much hardship.
"Go to Saudi, UAE, Pakistan and many other countries in the Middle East. They learn the Quran and also go to school to get educated and not necessarily make their students beg for money or food," the CEO of the Almajiri Empowerment Foundation, Muazu Magaji, told Legit.ng.
Islamic education is a tradition whereby children go to a school called a kolo (primary school), then move to the Titibir (mid-range level), and then to Gardi (senior school) and if they pass out with an A grade, also known as Alaramma, they will be qualified to become a mallam. This takes about 25 years. Meanwhile, they do not get a certificate after graduation.
A sad tale
There have been situations where some mothers cannot locate their children: some have been kidnapped; some were maimed.
There are reports that some were used for ritual purposes.
Sexual abuse is one of the gory sad expectations of these almajiri children, and there are reports of drug abuse by those who have gone astray. Frustration leads them to sniff gum, smoke gutter, and take hard drugs.
READ ALSO: How albinos are murdered in Africa
Schools
The former Nigerian president Goodluck Jonathan considered the almajiris during his tenure in office, and he commissioned schools for them to go and learn for free.
Although it was a plausible idea, there was no plan for sustenance and many questions were left unanswered; for instance, the provision of school uniforms, bags, books and other school necessities.
On November 2, 2015, he constituted 64 newly completed and furnished Almajiri Model Schools which were incorporated into the nation's education system and built on behalf of the administration by the Universal Basic Education Commission (UBEC).
The administration also developed and produced a National Framework for the Development and Integration of the Almajiri Education into basic education to serve as a guide to states, local governments and other non-governmental organizations.
During the launch of a school at Gagi, Sokoto, Goodluck Jonathan said:
"Federal government has so far constructed 35 of such model schools. States with large populations of Almajiri will have both boarding and day schools.
"Unfortunately, and in spite of the best effort of government, the goal of providing access to quality education has not been fully realised in Nigeria as the North- West geo-political zone alone accounts for almost five million which is over 60 per cent of the total population of Almajiri nationwide."
Reactions
Phillip Obaji, the CEO of One Game, a non-governmental organization that advocates for education rights for Nigerian children, told Legit.ng: "I must commend Goodluck Jonathan for what he did. He did a lot to remodel their education. I believe the government will continue where he stopped. This is important: we need to do something about them.
"There is no excuse for any child not to be in school but everyone has to learn. Even amongst the almajiris they believe a child must be in school; a kind of education. Government should inculcate Arabic education into the educational system in places where we cannot revamp the education," he added.
PAY ATTENTION: Listen to the top radio stations on Naij Radio App
A way out
Advising on the way out for the almajiris, Obaji said northerners should come together:
"The entire spectrum of the north should come together and everyone to come. Its not always easy to allow the children; we need government Imams, allowing the children to attend formal schools where they teach Arabic. It's not going to be easy but it is do-able.
"Northern governors forum, elders, Arewa caucus, national assembly, parents need to come together and proffer a solution and reorganize the Almajri educational system," Muazu Magaji said.
"In other line, so grants can be sought to fund Islamic schools instead of exploiting them, teach them knowledge skills at the same time," he added.
In 2008 a bill for the enactment of the National Commission for the Eradication of Child Destitution in Nigeria also known as the Almajiri Bill was sponsored by Umaru Argungu and 31 others. It was proposed to punish any proprietor of an unregistered tsangaya school with two years in jail. This bill was not passed.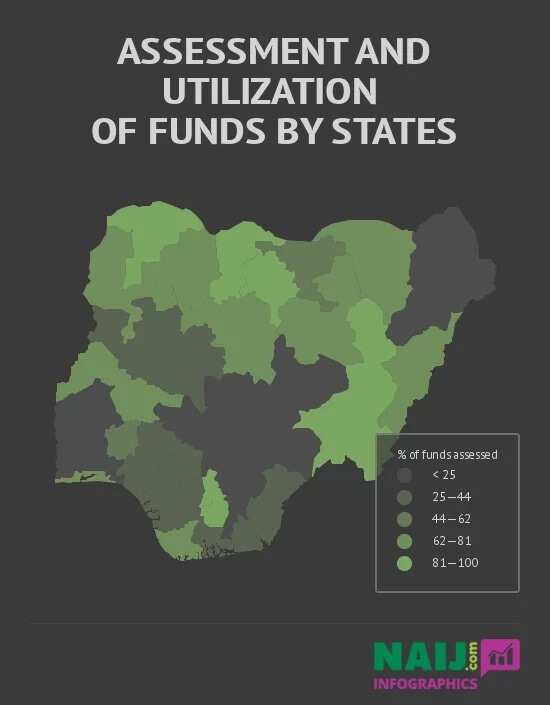 UBEC
The Universal Basic Education programme was launched and executed by the government and people of the Federal Republic of Nigeria to eradicate illiteracy, ignorance and poverty as well as to stimulate and accelerate the national development of political consciousness and national integration.
According to reports, about N177.6 billion in total grants were provided to the 36 states of the federation, the FCT included. A total amount of N4.8 million goes to each of the states.
"I don't have anywhere to go apart from my school. I don't even know how to go back home, but it is enjoyable learning and trying to get knowledge. With time my parents will come and look for me," Awalu told Legit.ng in Hausa.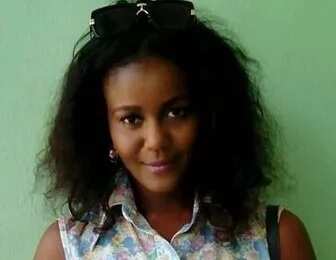 This report was researched and written by Aderonke Bello, a Managing Editor at Legit.ng.
Her Twitter handle is @Aderonkew