President Muhammadu Buhari has been asked to release Radio Biafra director, Nnamdi Kanu or the heavens will strike.
This, according to Vanguard, was made known by Prophet Anthony Nwoko of the Church of God when he addressed a crowded press conference at the end of a prayer summit organised by 24 pastors in Enugu.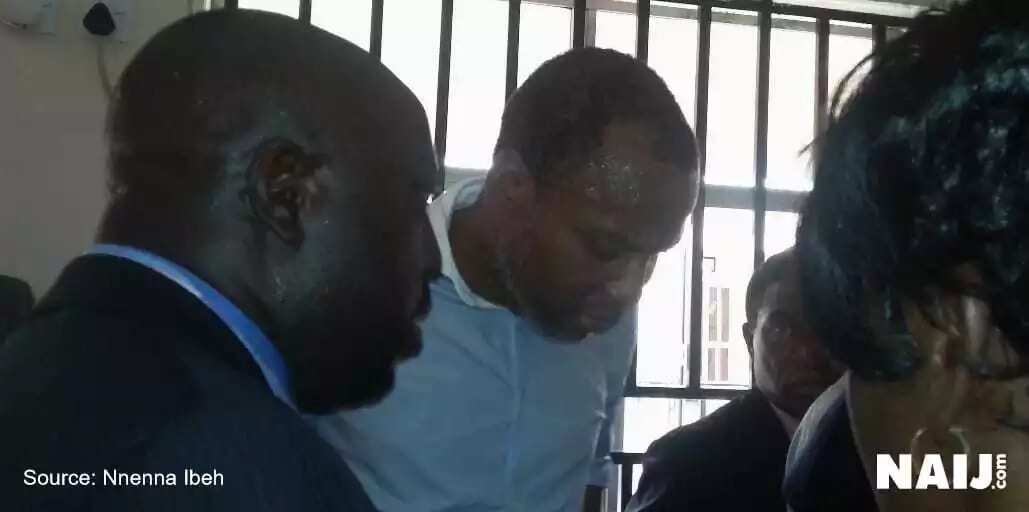 [article_adwert]
He said: "I cannot find any clean political leader from the South East. The governors are selfish, self centered, and have never pursued any action that will uplift the overall well-being of Igbo nation.
READ ALSO: Set Kanu Free To Calm Us Down
"Buhari must release Nnamdi Kanu with immediate effect, otherwise the heavens will strike."
While posing a challenge to the southeast religious leaders, the cleric said they have to "step forward now and fulfil God's mandate for the Igbo nation.
"The religious leaders saw the glory in the country but could not deliver the message to the nation, the judgment will be upon them for denying Christ, his glory. I was spiritually crowned for the nation and the world and was sent on a special mission for the glory of God.
READ ALSO: MASSOB Declares Niger Delta Part Of Biafra
"They should allow this light to materialize, if not crisis will overrun the nation as a whole, Prophet Nwoko is a chosen prophet, Igbos should seek for the prophet. The truth is finally here, but Nigeria finds it difficult to believe, the nation refuses to recognize the presence of the anointed saviour of the world because of tribalism."
Meanwhile, Ghali Umar Na'Abba, the former speaker of the House of Representatives has pointed accusing fingers at former governors of the south east region for fueling the Biafra agitation due to their own failure.