Boko Haram Can No Longer Attack Towns - Buhari
President Buhari has corroborated what the Minister of Information and Culture, Alhaji Lai Mohammed, said yesterday, December 23, about defeating Boko Haram in Nigeria. 
[article_adwert]
Recall that Lai Mohammed said that the Nigerian Army has met the December deadline of crushing out the insurgent group. President Buhari also in a recent interview with BBC has said that his government has technically won the war against Boko Haram.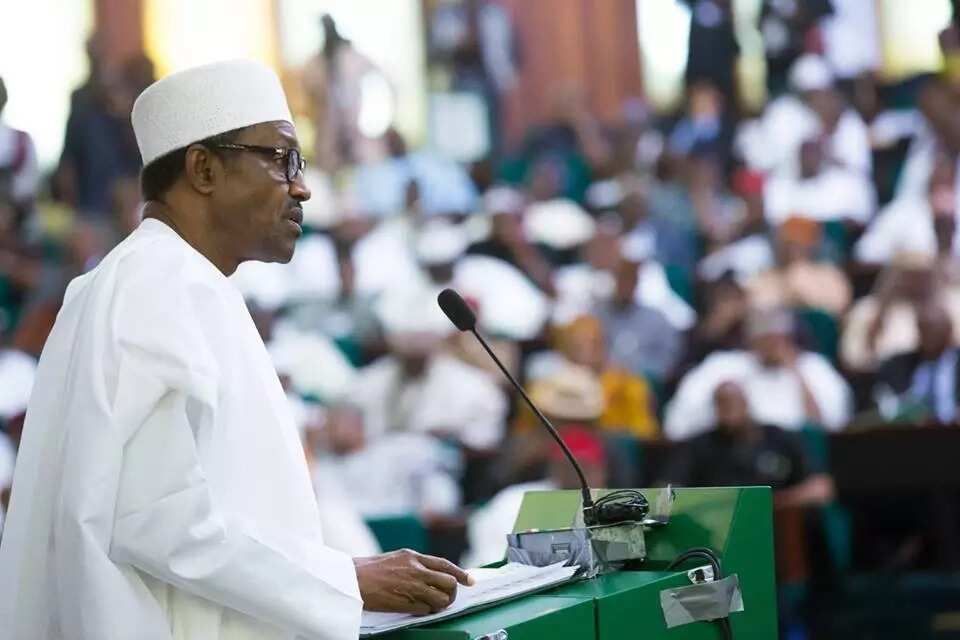 "I assure you we haven't failed. Adamawa state, Yobe state are free from Boko Haram. Borno state which is there base, I think they have two to three local government. Boko Haram has reverted to using IEDs Improvised Explosive Device, indoctrinating young girls from 15 years and below to go and explode it in churches, mosques, market places, motorparks.
''They have now been reduced to that but articulated conventional attacks on centers of communication and population in towns and so on, they are no longer capable of doing that effectively. So I think technically we have won the war because people are going back to their neighborhoods. We have our committees on the ground liaising with Local governments. People are going back. Our major problem now is rehabilitation because over 1.5 million Internally Displaced Persons, repairing the infrastructures, schools, health centers...the number of bridges blown..that is what we are facing now. But Boko Haram as an organized fighting force, I assure you that we have dealt with them," he said.
READ ALSO: Boko Haram Attacks Army Chief Buratai's Hometown Again
When asked what his opinion is about Nigerians criticizing him for always blaming the last government instaed of focusing on how to make the country better, he said:
"I think they are being unfair. Boko haram was effective on 16 local government areas before in the three states. Borno Yobe and Adamawa. Yobe and Adamawa are absolutely free and there are about three local governments were Boko Harams are there and I have told you they cannot marshal forces and attack towns or military installation as they did in Maiduguri before. I don't think this is mere talking. We have moved Service Chiefs, we re-organized the military. We have got some hardware for them and we have gotten retraining from the British, Americans and with the French. A lot of is being done."
You can listen to the audio clip on BBC here.
Meanwhile, the Minister of Information and Culture Lai Mohammad came under attack for saying the Nigerian army met the December deadline to destroy Boko Haram.
Source: Legit.ng