Ekweremadu To Receive 10 Exotic Cars
Like Senate president Bukola Saraki, his deputy Eki Ekweremedu will get ten new exotic cars for his convoy at over N300 million, Premium Times reports.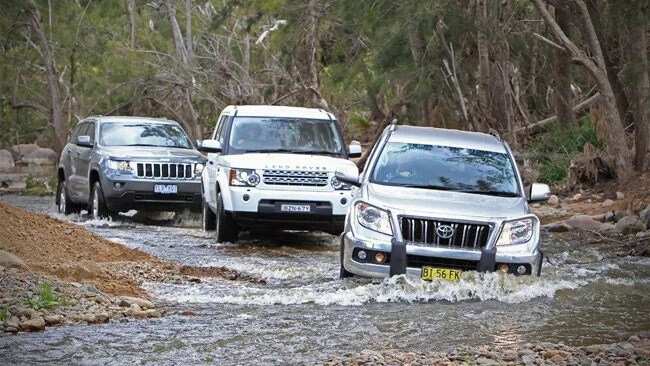 The procurement is coming as part a multibillion naira illegal automobile acquiring by the National Assembly management, for senators.
The vehicles comprise a Mercedes Benz S550, 4 Toyota Prado Jeeps, 4 Toyota Hilux vans and a Toyota Hiace Bus.
The upper legislative chamber will spend about N329.5 million on the convoy of deputy Senate president alone.
A Mercedes Benz S550 2016 costs for $95,650, which rates up to N23, 912,500 and addition of 105 % (duty, levy and profit margin) takes the total price of the car to about N49, 020,625.00.
READ ALSO: Senate Is Planning To Buy Exotic Cars For Saraki, Others?
[article_adwert]
For the Toyota Prado SUVs, each unit goes for $73,000, which comes at N18,250,000, while a 105 % addition of levy, duty and profit would put the price of each at N37,412,500.
The total price of the four Prado Jeeps being acquired for Mr. Ekweremadu is N149, 650,000.00.
The purchase of cars for senators is a violation of the monetisation policy of the federal government, which bans government bodies from buying cars for its officials.
The policy alternatively allows public bodies and political office holders to receive 250 % of their yearly basic salary as motor vehicle debt, which equals to N5.07 million for each senator.
In the same vein, the 10 cars proposed for Ekweremadu far oversteps the six allowed the Revenue Mobilisation, Allocation and Fiscal Commission for the two offices correspondingly.
Saraki and and his deputy are individually entitled to two official vehicles, one pilot car, one protocol/press car, one ambulance and one security car.
READ ALSO: Nigerian Senate Comments On Planned N4.7 billion Cars
Meanwhile, the spokesman for the Senate, Aliyu Abdullahi, said in a statement recently that it became necessary to substitute Saraki's cars because he was using his personal vehicles and older brands inherited from his predecessor.
Nigeria currently survives the difficult economic situation with workers unpaid for months in some states, and governors deciding cutting the national minimum wage or sacking civil servants.
Source: Legit.ng