Dr. Peregrino Brimah, the coordinator of the Every Nigerian Do Something project and political observer, has obtained an audio with a phone call that supposedly was made to the Zaria Islamic Movement leader, Sheikh Zakzaky, during the army siege on his residence in Zaria on December 13-14.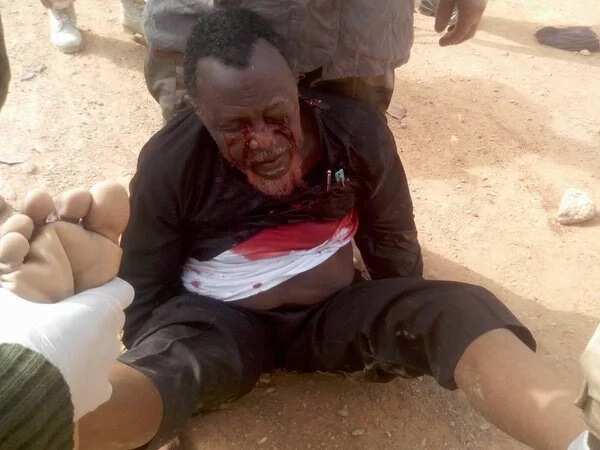 The attacks occurred at the movement's Husainiyah Baqiyyatullah spiritual house and at the residence of the sheikh.
At least 100 members are feared to have been killed by the Nigerian army and many others were reported injured.
READ ALSO: Zaria Bloody Clash: Shi'ite's Leader's Wife Is Alive - Army
[article_adwert]
The reported killing of Zakzaky's wife has been denied by the army. However, the fate of his son is still unknown. The Shi'ite group condemned the attacks as unprovoked. However, the military claimed there was an assassination attempt on the chief of army staff, Tukur Buratai.
In August 2014 under the government of Goodluck Jonathan, 31 followers as well as three of the sheikh's sons were killed in similar attacks described as unprovoked.
Sheikh Zakzaky is reported to have been found by the military hiding in a bunker after receiving a gunshot injury. He and over 100 followers have so far been detained.
In the call the Shi'ite leader described what really happened during the military siege.
He said during the call that he was inside his residence and that shooting was heard around the house.
READ ALSO: Sultan Issues Stern Warning To Buhari Over Zaria Clash
Listen to the full audio below:
When the Sheikh was asked whether his life was in danger he said that there was no way out and that the house was surrounded by the military.
Zakzaky also said that he did not know how many people had been killed and injured.