How Much Does One Trip Of Buhari Cost
Since Muhammadu Buhari took office in May 29 he has travelled a lot. But how much does one trip of the president cost Nigeria?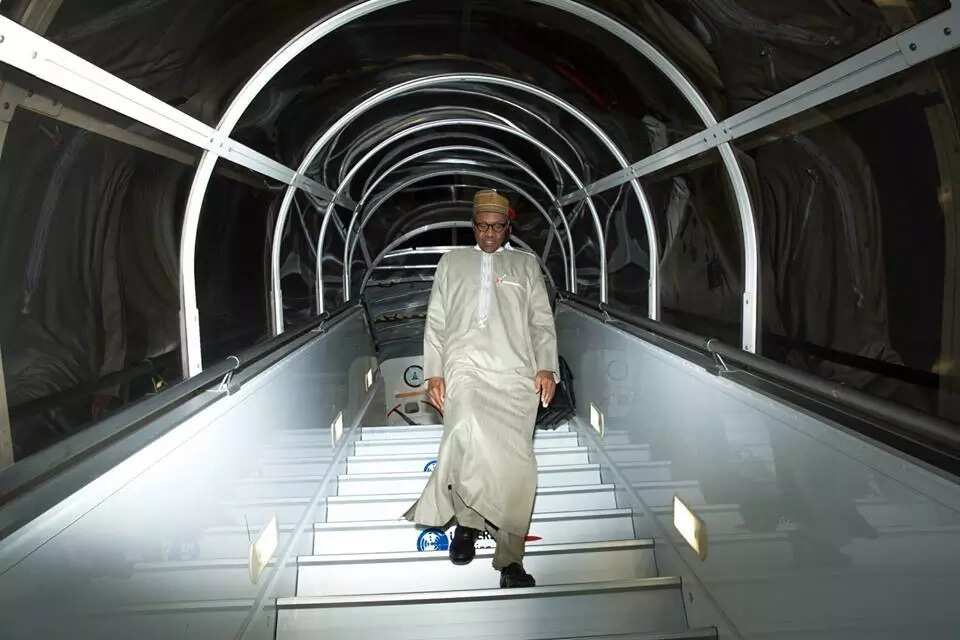 Sahara Reporters has made an investigation detailing the important financial cost of journeys undertaken by President Buhari and his team.
Nigerians severely criticize the leader of the nation over his frequent trips, saying that there is so much work to do inside the country, due to a crushing fuel scarcity, continuous attacks by Boko Haram insurgents, and blackouts which demand immediate and focused attention.
READ ALSO: President Buhari Talks With Queen Elizabeth II
A normal two-day long Buhari trip reportedly rates between $350K and $500K. For example, during the last presidential trip to Tehran, the capital of Iran, the travel expenses for accompanying presidency officials was $105K. Furthermore, transportation budgets stood at $45K, accommodation $200K, allowance $10K, contingency $20K, with media coverage costs at $10K.
Check out all Buhari's trips so far and continue reading the initial story below: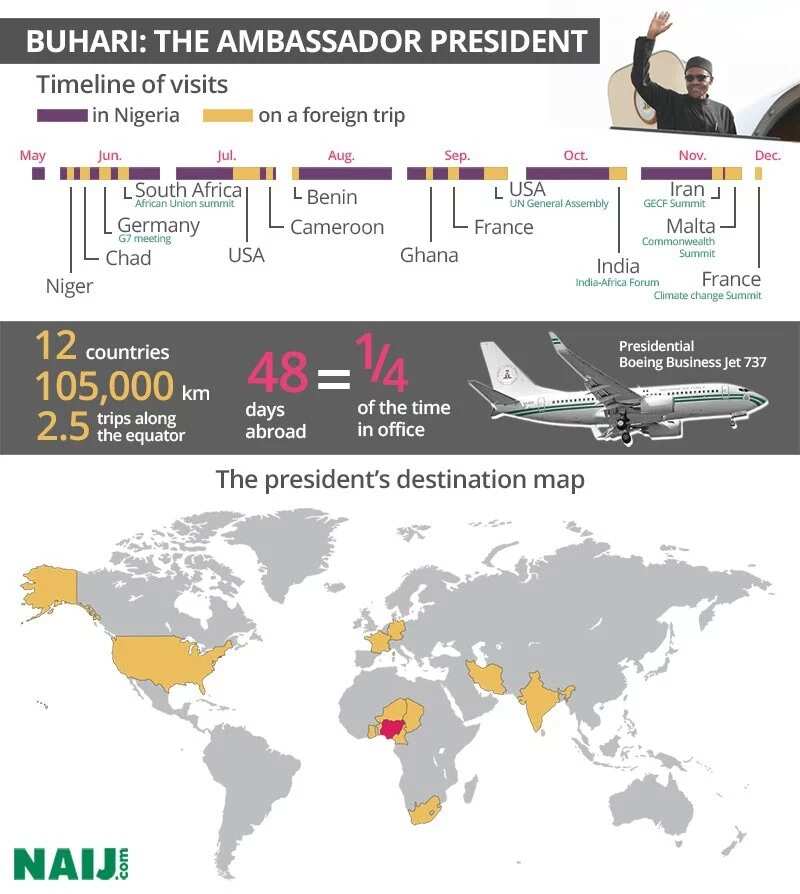 The estimate for the ongoing trip to France of the travel expenses for accompanying presidency officials is $130K, transportation $55K, accommodation $270K, honorarium $10K, contingency $20K and media coverage $10K. The total cost for the visit is $495K.
President Buhari is scheduled to visit South Africa immediately after returning from Paris.
Consequently the cost of the next trip of the president is as follows: travel expenses for accompanying presidency officials $110K, transportation $35K, accommodation $220K, honorarium $10K, contingency $20K, and media coverage $10K, for a total of $405K.
[article_adwert]
According to a source at the Presidential Air Fleet they have an isolated budget for fueling the airplanes as well as payments for the presidential air fleet commander, pilots and the air stewards.
READ ALSO:  President Buhari Lands In Malta
The costs mentioned above cover only personnel from Aso Rock villa, aides, protocol officers, members of the press, security personnel, a cook, a luggage officer and a steward.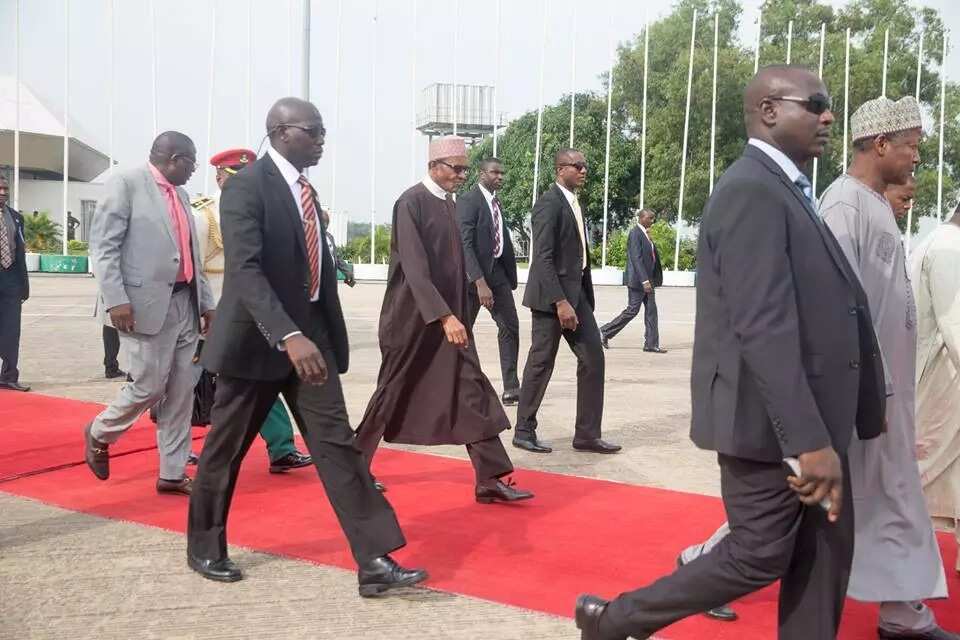 However, the investigation did not disclose what Buhari gets per night, as this information is handled independently and secretly. Moreover, the minister of foreign affairs and five members of his team who typically escort the Nigerian president are not included in the costs as they are paid from the ministry's budget.
At the same time the sums for honorarium ($10K), contingency ($20K) and media coverage ($10K) are fixed for all trips.
The State House chief of protocol receives honorarium and contingency while Femi Adesina, the presidential media aide, receives $10K for "media coverage."
President Buhari has only visited four Nigerian states since assuming office. His long-awaited visit to Lagos three days ago to launch anti-crime helicopters, boats and vehicles did not occur but led to a traffic meltdown.
Buhari has faced criticism from Nigerians for not settling down to concentrate on government.
However, Garba Shehu, his presidential media aide, defends President Buhari, saying that his trips are not like your usual vacation abroad. 
According to him, Buhari has cut the numbers in the delegations accompanying him abroad, bringing them down to the bare minimum.
President Buhari has so far visited Germany, South Africa, the USA, Niger, Tchad, Cameroon, Benin, Ghana, South Africa, India, Iran and Malta, and currently the leader of the nation is with his team in France.
Source: Legit.ng