Ojukwu's Widow Visited Nigeria
The widow of Chief Odumegwu Ojukwu has stormed Owerri on November 26 for Memorial Day for late Igbo leader.
Bianca was received by the leader of MASSOB, Chief Ralph Uwazuruike, who took her round to greet thousands of  MASSOB members who sat state by state, zone by zone, making them to erupt in thunderous cheers as some of them surged forward to greet Ojukwu's widow.
READ ALSO: Bianca Ojukwu Speaks On Life After Ojukwu's Death
Most of the members of the group in Biafran camouflage and T-shirts were in high spirits as they took positions, sector by sector, in canopies mounted outside the Ojukwu Library regaling and dancing to tunes from the musical groups that came with them.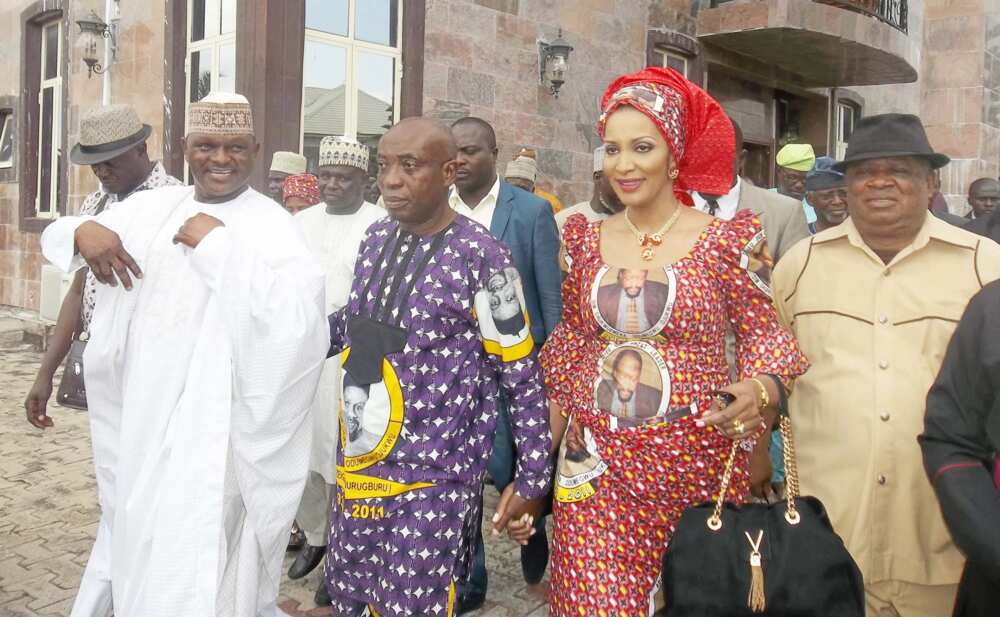 [article_adwert]
Ojukwu on May 30, 1967, declared the Eastern region an independent sovereign state as the Republic of Biafra.
READ ALSO: Pro-Biafra Protests Hit Another European Country
Federal troops soon afterward invaded Biafra, and civil war broke out in July 1967. Ojukwu led Biafra's unsuccessful struggle to survive as an independent state throughout the civil war, and on the eve of Biafra's surrender in 1970, he fled to Côte d'Ivoire, where he was granted asylum.
Watch the video below:
Nigeria has been hit by pro-Biafra protests again since the detention of the Radio Biafra leader Nnamdi Kanu in October.
He was arrested by security operatives and had been in custody since after failing to meet stringent bail conditions set by a Nigerian court.
Source: Legit.ng