Kogi Election: APC To Replace Audu With Bello
There are strong indications that Alhaji Yahaya Bello, the runner up in the All Progressives Congress (APC) governorship primaries last month, will likely be nominated as the party's candidate in the Kogi state supplementary polls slated for next week, Daily Trust reports.
[article_adwert]
However, this contradicts the APC national chairman John Odigie-Oyegun's remarks, who had earlier suggested in a statement that the party will organize new primaries to pick a replacement for Prince Abubakar Audu who died on Sunday, November 22, shortly after the election was declared inconclusive.
Days after Audu's death was made public, the Independent National Electoral Commission (INEC) handed APC a deadline of December 1, to nominate a replacement for Audu.
READ ALSO: Kogi: Audu's Campaign Group Want His Son To Replace Him
This has stirred controversies in the party as some party leaders believe, there should be a new primaries to pick Audu's replacement why others believe the calls for a new primary is not needed as Audu should be automatically replaced with another candidate.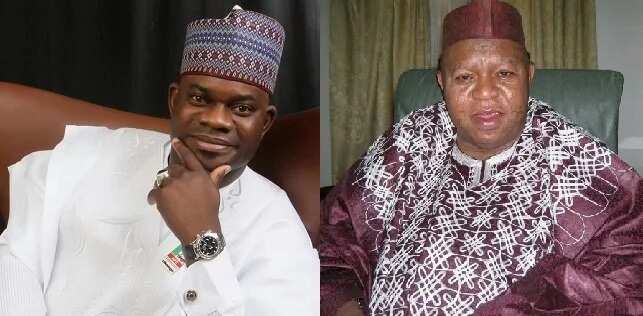 The Party leaders in the second school of thoughts believe it is in line with the letter of the Electoral Act, which says a party would be allowed to make a substitution if its candidate dies.
These APC leaders also kicked against the appointment of James Faleke, Audu's running mate as the party's substitute candidate because he did not contest in the primaries.
It was also gathered that Faleke is a Lagosian of Kogi ancestry who served as chairman of a local government in Lagos state and is currently a legislator representing a constituency in Lagos state, hence his rejection.
However, Alhaji Yahaya Bello, who is Igbirra from Kogi state's central senatorial zone, had polled 703 votes to finish second to Audu who polled 1, 109 votes in the APC primaries.
Sources disclosed that Bello was actually preferred by the top party leaders even above Audu, who did not support President Muhammadu Buhari in APC's presidential primaries last November.
Audu was a loyal supporter of former Kano state governor Rabiu Musa Kwankwaso.
Bello comes from Kogi state's second largest ethnic group which APC leaders believe is more advantageous politically.
READ ALSO: 10 Things To Know About Faleke, Who May Be Next Kogi Gov
Twenty seven aspirants contested the APC primary elections in Kogi with late Prince Audu scoring 1,109 votes to emerge victorious.
Other aspirants were Alhaji Yahaya Bello, 703 votes; Senator NurudeenAbatemiUsman (400), Sanusi Abubakar (309), Air Vice Marshal SaliuAtawodi (183), James Ocholi (90), OlusolaOlumoroti (58), Suleiman Baba Ali (28), RotimiObadofin (16), Dr Tim NdaDiche (13) and Abdullahi Suleiman (11), Clarence Olafemi, the former acting governor of Kogi State, (7), Senator YahayaUgbane (8), YakeenAbdullahi (8), Idris Danjuma (5) and Col. Ahmed Usman(6).
In practice, whoever APC nominates has already become the Governor of Kogi state since PDP's candidate Governor Idris Wada cannot possibly close the gap in the supplementary election, hence the high stakes.
Source: Legit.ng