Pro-Biafra Protests In Graphic Photos
Editor's note: An IPOB member was shot dead by a soldier during the protest in Igwe Ocha, Port Harcourt, on Tuesday, November 10. He was not the first victim of the ongoing confrontation between the Nigerian law enforcement agencies and the army on the one side, and members and supporters of the pro-Biafran IPOB movement on the other. Legit.ng looks at how civil unrests are dealt with in the Nigeria of the 21st century.
READ ALSO: PHOTOS: Biafra Protests Take New Dimension In Abia
[article_adwert]
Arinze Esomnofu, Legit.ng's volunteer on-the-scene reporter and columnist, witnessed a Nigerian Army soldier shooting dead a protester in Igwe Ocha, Port Harcourt. 
"The man was shot at the back while running from the army personnel," Mr Esomnofu wrote. "The protesters have gone wild following the killing of one of them. 
"The question is why did a trained soldier of the Nigerian Army shoot at the unarmed protesters?"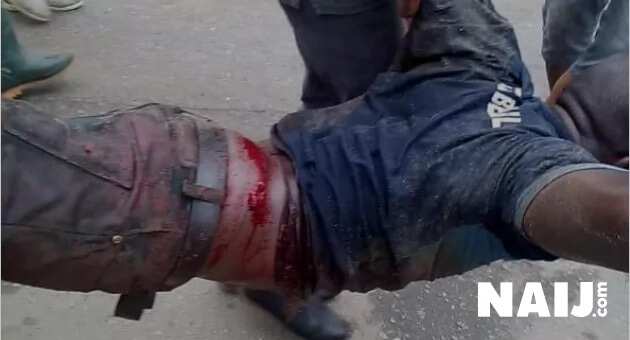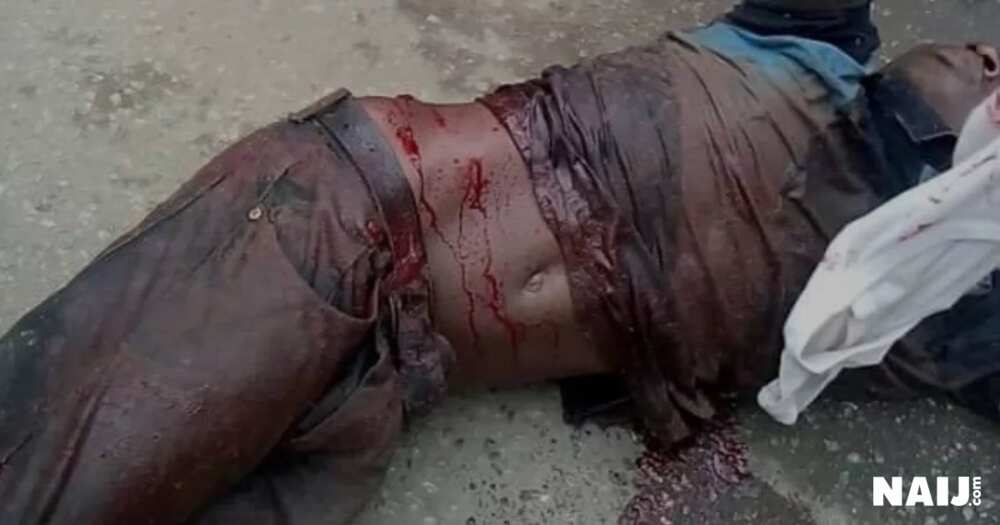 READ ALSO:  Tension In South East Over Biafra Agitation
The pro-Biafran secessionist protests have gathered pace in Southern Nigeria, fuelled by the arrest of Nnamdi Kanu, the Radio Biafra director. Sympathisers abroad are holding demonstrations as well. The Nigerian segment of the social media is overflowing with graphic content from the alleged sites of clashes.
Reports of killings and battering occurring on the streets of most southern Nigerian states are received daily.
READ ALSO: Is There No End In Sight For Boko Haram As December Approaches Fast?
READ ALSO: The Biafran Imbroglio: Unqualified And Unprepared For Sovereignty
READ ALSO: How Not To End The Renewed Biafra Agitation
The roots of the Biafra agitation stem from the 1967 Civil War, and the sentiments have not died out till date, despite the secession-is-not-a-solution calls.
On Monday, November 16, President Muhammadu Buhari, made an official statement condemning the protests in the country. A lot of prominent Nigerians, including Father Ejike Mbaka, Rotimi Makinde, Godswill Akpabio, have voiced support for the president in his aspiration to resolve the conflict. At the same time, some high-ranking officials, such as Monsur Dan-Ali, the minister of defence, do not exclude the possibility of the conflict escalation.
READ ALSO: Open Letter For Nnamdi Kanu (Not Meant For Buhari)
READ ALSO: Radio Biafra: To Transmit Or To Bury?
Do you live in southern Nigeria? Witnessing an ongoing protest in your state? Your messages and photo-reports are welcome at info@naij.com.
Find us on Facebook and Twitter, subscribe to Legit.ng Facebook Opinion page!
Source: Legit.ng