Isidora Goreshter bio: age, height, nationality, husband
Over the years, Shameless has become one of the most watched comedy-drama television series not only in America but also in the world. The series made its debut in 2011. The witty comedy-drama series features some of the most amazing actors and actresses. Among all of them, one character that stands out is Isidora Goreshter, who plays the character role of Svetlana Yevgenivna. Just from watching her scenes, it is clear that she is super duper talented. It is exciting to anticipate what more roles Isidora lands in the future.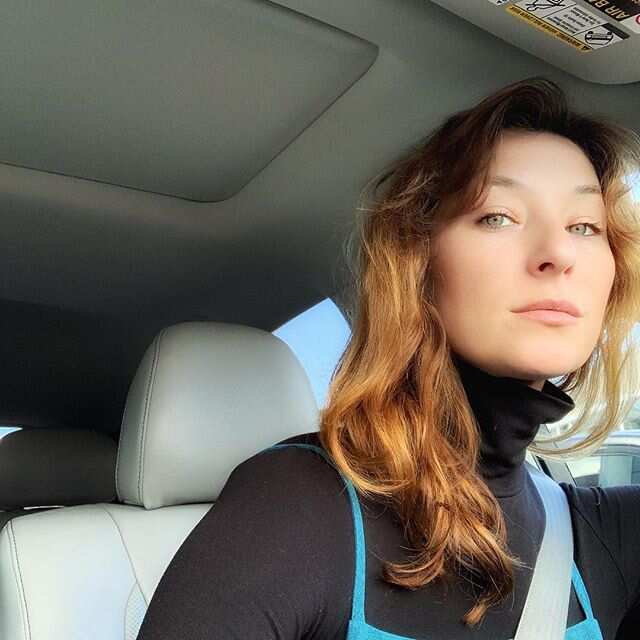 The iconic 2013 Paranoia movie actress Isidora Goreshter is among the remarkable actresses in our history. Apart from what we usually seen on movies, the actor has a life just like us. I am talking about her measurements, her bio, age, height, net worth, and finally, the husband of this gorgeous actress.
Isidora Goreshter profile summary
Full Name: Isidora Goreshter
Date of Birth: 24th of October 1981
Birth town: Long Beach, California
Age: 37 years
Profession: Actress and Director
Nationality: American
Height: 1.70 m
Net worth: N/A
Isidora Goreshter bio
The elegant and talented American actress was born and raised in Long Beach, California. There is a saying that one's path is determined by what we invest in at our childhood. Well, this can be said about Isidora. At the age of three, the good-looking actress and director began performing on stage. The performance sparked her interest and passion for acting. Even more exciting is that the famous Paranoia actress studied classical ballet and competed in gymnastics when she was a child.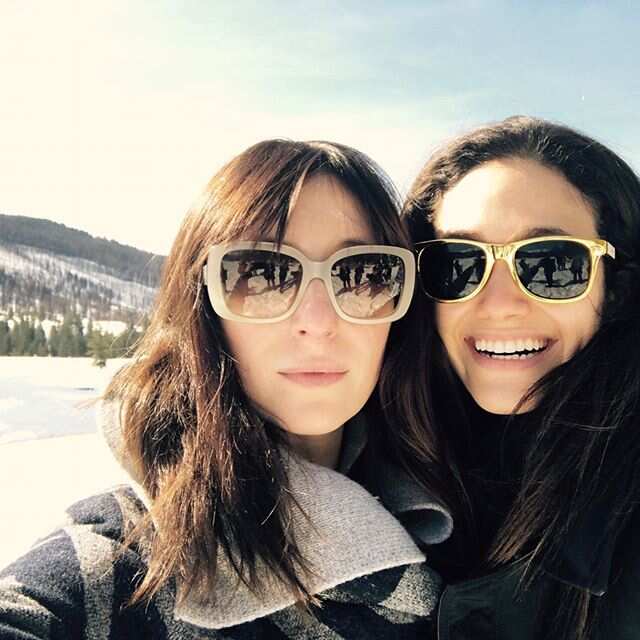 While in the gymnastics competition, the athletic yet exquisite competitor earned first place in the beam, second place in vault and floor, and third place in her age group at the California State Cup Championship of 1992. Still in the same year in 1992, the cute gymnastic came in second place overall in her age group at the Central Pacific Championships.
READ ALSO: How much is Jennifer Lopez worth? Singer's bio, age, height, boyfriend
To further her acting career, Isidora began studying acting at the Stellar Adler acting conservatory. She also studied theatre and has degrees in theatre and art history. The exciting thing about pursuing what you like is that you have an unconquerable passion for succeeding. Since acting is a passion of Goreshter since her childhood, it is no surprise that she is earning well doing what she loves doing. What better job than that?
Goreshter is the first born in her family. Most firstborns are believed to be the role models of their younger siblings. Due to this, most of them are always adamant about achieving their goals. As a first born, we can now clearly understand where she draws her focus and determination. Her family is formerly known to reside at the former Soviet Union.
Acting career
The actress started acting at an early age, thereby, helping her grasp the skill of acting. After all, there is a belief that more experience makes someone an expert in their field of work. To acquire the skills she needed to make a debut in the acting world, Goreshter made her first appearance in the motion picture Paranoia, starring iconic actors such as Harrison Ford, Gary Oldman, and Liam Hemsworth. Given that these are such great actors today, it goes to say that Isidora had a talent that could shine once she starred in movies beside such great actors.
After her debut in the Paranoia motion picture, the American actress took supporting roles in several films. The films were T is for Twig, A Leading Man, and the award-winning shot Wonder Girls. These appearances were very significant to her acting career because they help her expose what talent she had to the world. The good news is producers and directors everywhere were watching. Due to her diverse roles in various genres of films, Goreshter was given the Shameless prostitute character Svetlana Yevgenivna in 2013.
She began playing the role of the Russian prostitute who turned co-owner of the Alibi bar Svetlana since season three of the American Showtime comedy-drama series, Shameless as a guest character, but her popularity made her regular. Due to acing the role and the fame and love she was acquiring from fans by playing the character, in 2016 she was named a regular actress in the comedy-drama series.
Over the years, Isidora has featured in multiple films. One of them is the motion picture the Petal Pushers, where she acquired a significant role opposite the legendary Noel Wells and Joe Pantoliano in Happy Anniversary. She has also made appearances in various stage show productions such as Waiting For Lefty, Beirut, Laundry and Bourbon, The Smell of The Kill, and Waiting for Godot.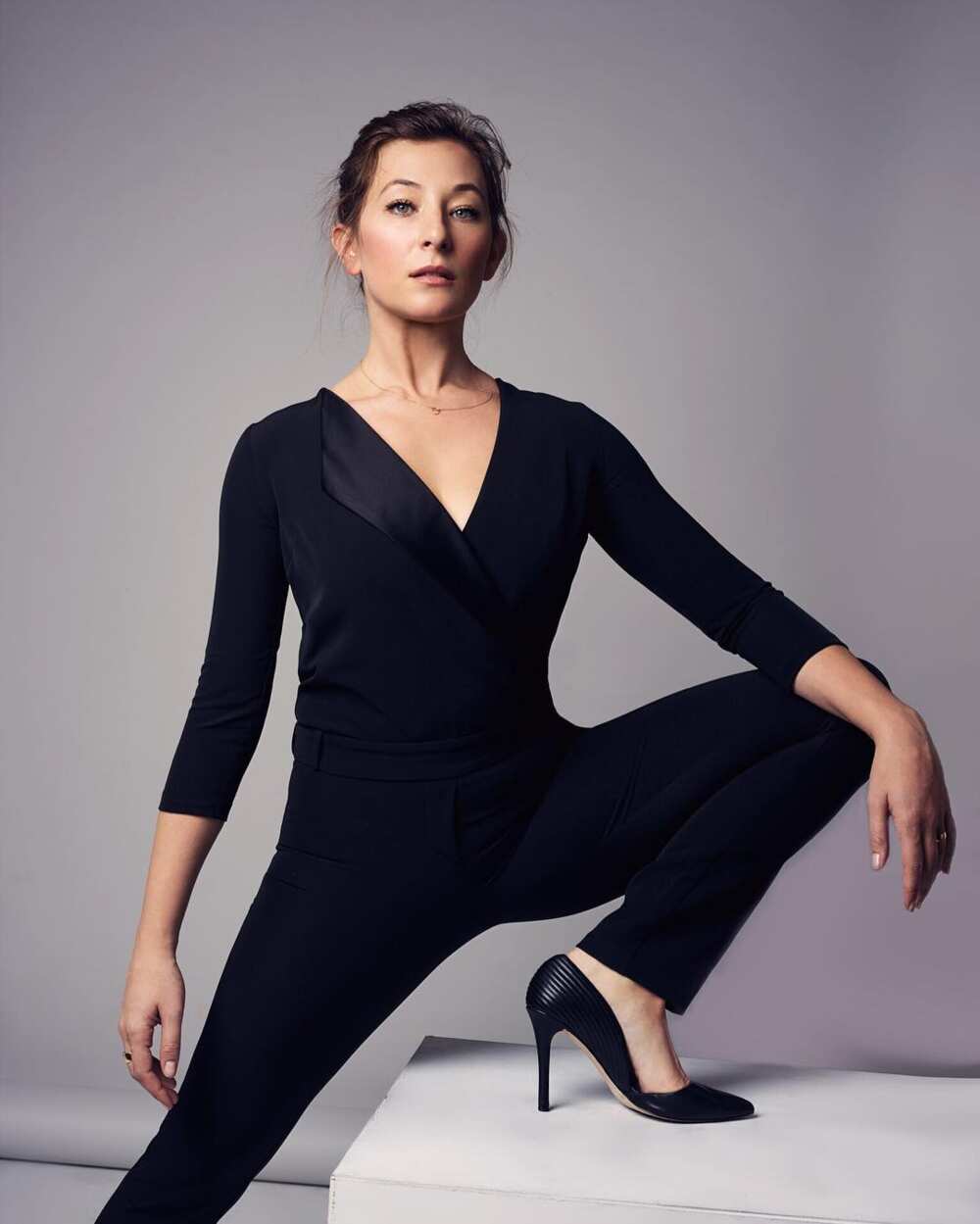 Currently, Isidora is playing the role as Svetlana in Shameless- the showtime Tv comedy series which renewed for the tenth season in January 2019, and set to premiere in late 2019. Goreshter is one individual who made more viewers just from this character role, and many anticipate her to thrive and be a force to reckon with in the acting industry. The support and love she is acquiring from fans worldwide are massive, and this makes her establish her career and personality in the Hollywood industry further.
Given that already a lot of fans all over the world are anticipating her to feature in blockbuster movies in the future, it is crystal clear that Isidora has a talent that her fans cannot get enough of and also one that they genuinely love.
Isidora height
Besides being curious about her thriving acting career, fans are also interested in knowing the height of this beautiful actress. Similarly, since she has a fabulous body physique that we can assume came from her significant involvement in gymnastics, her height also well complexes with her fine body structure. Isidora Goreshter height is 1.70 meters.
READ ALSO: Cindy Kimberly bio: age, ethnicity, boyfriend, before and after photos
Isidora Goreshter husband
It is no secret that most Hollywood actors prefer to keep an incredibly private love life. The mystery to keep their lives private leaves most fans speculating about specific details. Isidora Goreshter is among some of the actresses who have managed to keep particular aspects of their lives away from the media. Little is known about her love life.
How old is Isidora Goreshter?
The celebrated actress celebrates her birthday every 24th of October. She was born on the 24th of October 1981 in Long Beach California. Her family however emigrated from the former Soviet Union and settled in The United States of America, where she was born and raised. Isidora Goreshter age as of the 24th of October 2019 will be 38 years.
Isidora Goreshter net worth
The American actress has been on public radar due to the rapid popularity. However, the primary thing most of her fans are is how much the American actress earns and where her net worth lies. There are no confirmations about the net worth of this skilled actress. As stated earlier in the article, Isidora is very secretive and tends to value a private life.
Isidora Goreshter nationality
The actress has disclosed that her family is from the former Soviet Union and her parents went searching for a brighter dream in the United States of America. After coming to America, the beauty was born in Long Beach, California.
When it comes to acting, it is significant to have not only the charming looks but also the skills to back up the looks. It is clear that Isidora Goreshter has both the looks and the brains to make it in the industry. Since she is already featuring in many debut films such as the globally loved comedy-drama series, one can only help but wait for more of her movies in the future.
READ ALSO: Maisie Richardson-Sellers bio: Age, height, ethnicity, partner
Source: Legit.ng