Editor's note: Without fail, every article on Ibrahim Magu, the deputy commissioner of police and the newly-appointed acting chairman of the Economic and Financial Crimes Commission (EFCC), contains a few words on how brilliant, unrelenting and tough Magu is. Alkasim Abdulkadir, the Legit.ng columnist, helps us to make a more accurate portrait of the new EFCC boss.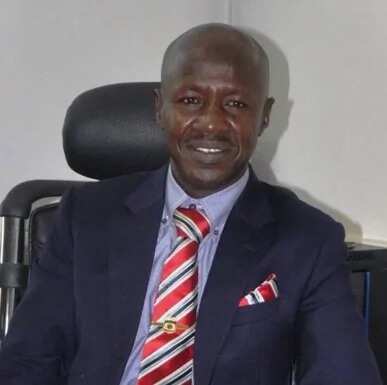 One puzzle bothered Nigerians on the evening of 9th November, 2015: the identity of Nigeria's new anti-corruption boss. Who is Ibrahim Magu? Many questions rang across the social media platforms that evening. Then, slowly, sketchy profiles and grainy pictures started appearing. Before nightfall, a narrative had been in place.
Ibrahim Magu was one of Nuhu Ribadu's henchmen before he was transferred. He is very strict and fashioned in the like-minded image of Ribadu. For some, the latter description was good enough to start regarding Ribadu (not the politician) as the most successful anti-corruption fighter to ever grace this land.
Let Ibrahim Magu's service record speak for him
Magu is on a familiar terrain here. His prosecution list reads like a guest list to a very important political fund raiser rather than an allegation sheet.
He prosecuted and charged to court Ayodele Fayose, the current governor of Ekiti state, he led the investigation of Sen. Joshua Dariye, the former governor of Plateau state. He also investigated former Nasarawa state Governor Abdullahi Adamu and Korean Yo Jim for the Farin Ruwa Hydro Electric Dam which became a white elephant project. He charged to court the former Sokoto state governor, Alh. Attahiru Baffarawa on the alleged diversion of public funds, and similarly spearheaded the case against Boni Haruna, the former governor of Adamawa state.
He was also at the forefront of building the case against Steph Edward Jason, Jim Bob Brown at then members of the Wilbros Group alleged to have given government officials gratification to win the Eastern Gas Gathering System. This investigation was conducted in collaboration with the US Justice Department and the FBI.
One of his most famous cases has been the prosecution of and securing a subsequent jail term for his boss, Inspector General of Police Tafa Balogun. Another equally high-profile case was that of Prince Abubakar Audu, the then-governor of Kogi state, and, coincidentally, the current gubernatorial candidate, who was charged to court on allegations of diverting ten billion naira to purchase real estate assets abroad.
Alfred Omoerah is still serving his 10-year prison term after forging customs duty clearance and defrauding the federal government of 214 million naira with the help of a staff in the then-accountant general's office. The long-term heist ensured they had no option of fine.
All these cases and Magu's famed no-nonsense mien earned him the appellation "the General" from his colleagues and subordinates at the anti-graft agency.
[article_adwert]
A new chapter in the anti-corruption book?
In 1980, Ibrahim Magu graduated from the Government Secondary School in Waka-Biu. He attended Ahmadu Bello University, Zaria, from 1983 to 1986, graduating with honours and obtained a degree in accounting.
In 2005, to understand the ramifications and far-reaching impact of the effect of corruption, he enrolled at the University of Hong Kong and obtained a graduate certificate in corruption studies. Between 2010 and 2011, he earned a masters degree in law enforcement and criminal justice from his alma mater, ABU Zaria.
One of the hardest trails currently beclouded in Nigeria is that of tracing the terrorism financing flow. Ibrahim Magu attended anti money-laundering courses with the FBI, and anti-terrorism, combating the financing of terrorism courses with the US Department of Justice and the Department of Homeland Security. This background will allow him to create a pathway in tracing the financial transactions meant for sponsoring terrorism-related activities.
In his inaugural address, Magu did not mince words in pointing an accusing finger inwards and made it clear that this will no longer be the business as usual in house. He delivered the punchline when he said no EFCC official had a place in the fight against corruption if they were corrupt themselves.
Without gainsaying, Magu comes to the job with the requisite credentials and stem reputation to get the job done and decrease Nigeria's perception as the bastion of financial crimes and mismanagement of resources. As it is with corruption, it will eventually fight back. But first, the "general" has to lead the war against it.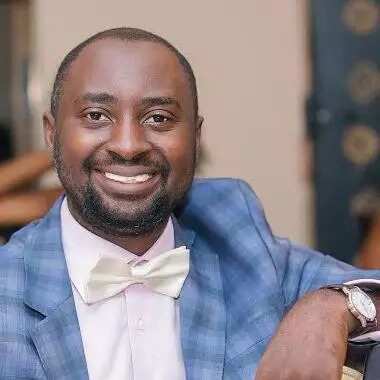 Alkasim Abdulkadir, a journalist and social entrepreneur, has worked for the BBC, CNN and Al Jazeera. He is the 2012 recipient of The Future Awards Excellence in Service for Journalism. Follow him on Twitter @alkayy.
The views and opinions expressed here are those of the author and do not necessarily reflect the official policy or position of Legit.ng.
Your own opinion articles are welcome at info@naij.com — drop an email telling us what you want to write about and why. More details in Legit.ng's step-by-step guide for guest contributors.
Contact us if you have any feedback, suggestions, complaints or compliments. We are also available on Facebook and Twitter. Read more on Legit.ng, subscribe to the Legit.ng Opinion page!