The Nigerian army has said that 338 people have been rescued from Boko Haram terrorists' camps in Borno state.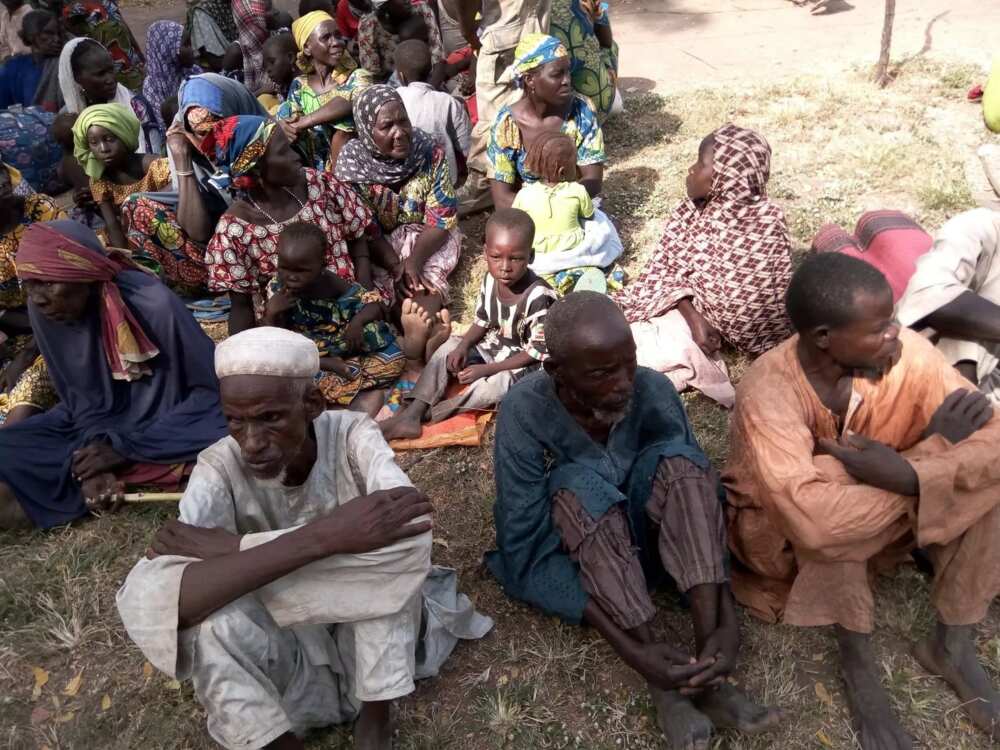 [article_adwert]
A statement by Sani Usman Nigeria army spokesperson said that troops of 28 Task force Brigade deployed at Bitta and Pridang successfully raided some Boko Haram terrorists' camps at Bulajilin and Manawashe villages along Bita and Damboa road.
Usman said the raid on the fringes of  Sambisa forest led to the killing of 3o members of the terrorist group on Tuesday, October 27.
READ ALSO: Nigerian Army Records New Success In Adamawa, Kills 150 BH Militants
"The unit also rescued 338 persons that were held captive by the terrorists in the enclaves. The rescued persons which comprised of male 8, female 138 and children 192, have since been evacuated to Mubi," Usman said.
He added that the troops recovered arms and ammunition during the operation.
Items recovered include one general purpose machine gun and two dane guns, 150 rounds of 7.62mm (NATO), six boxes of 7.62mm (NATO) and three cutlasses.
See more pictures from the military operation below: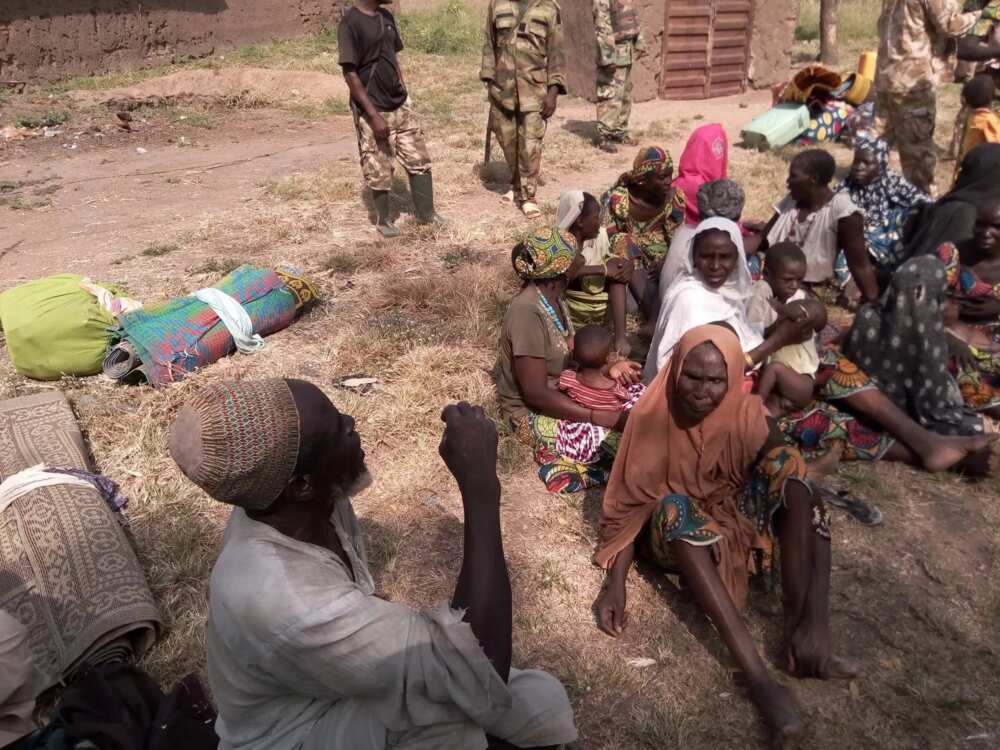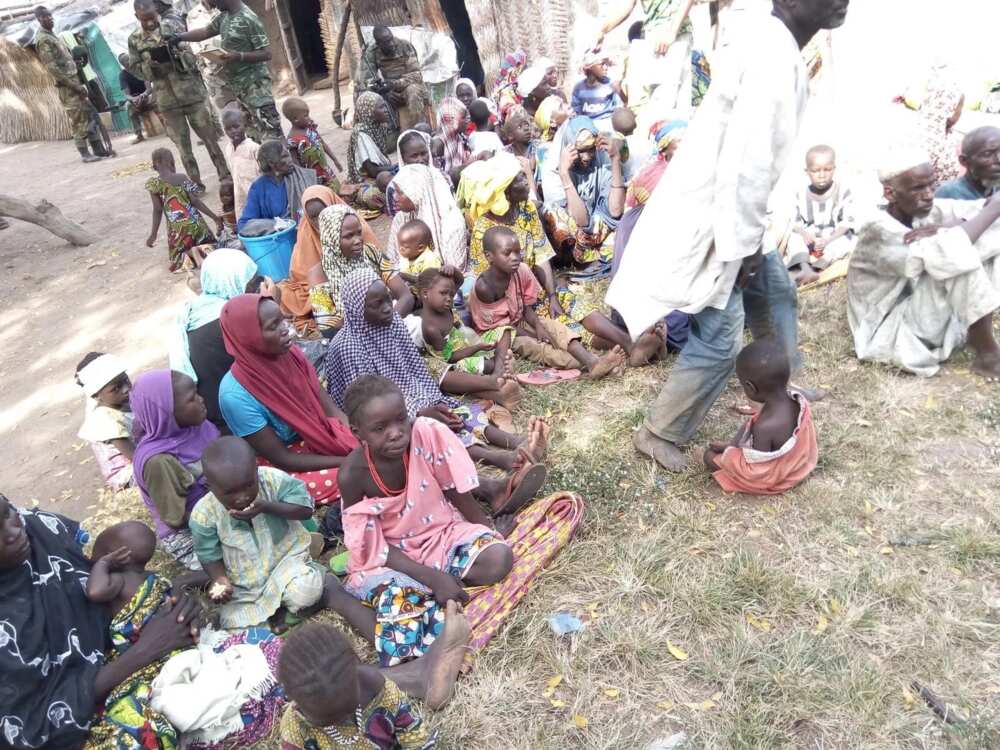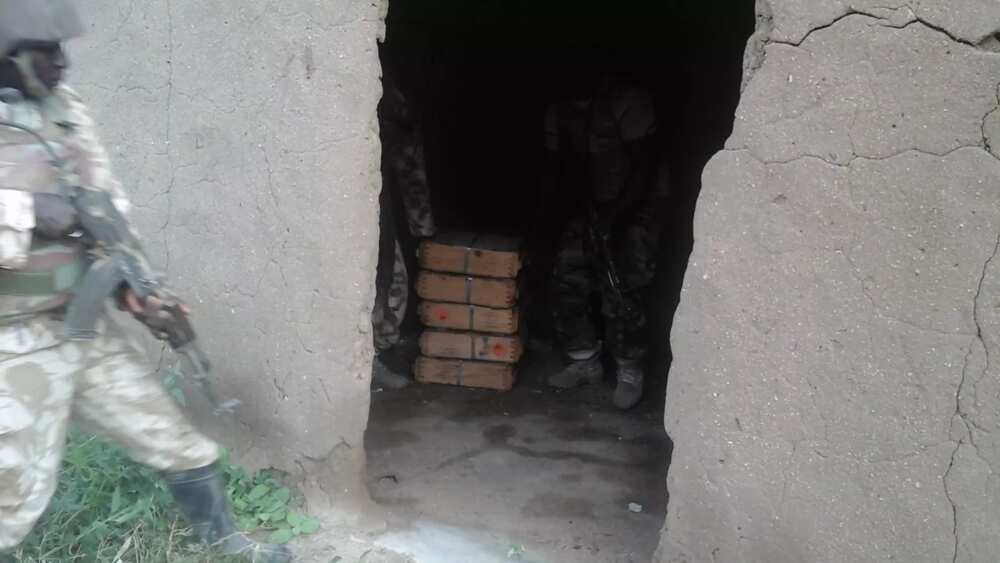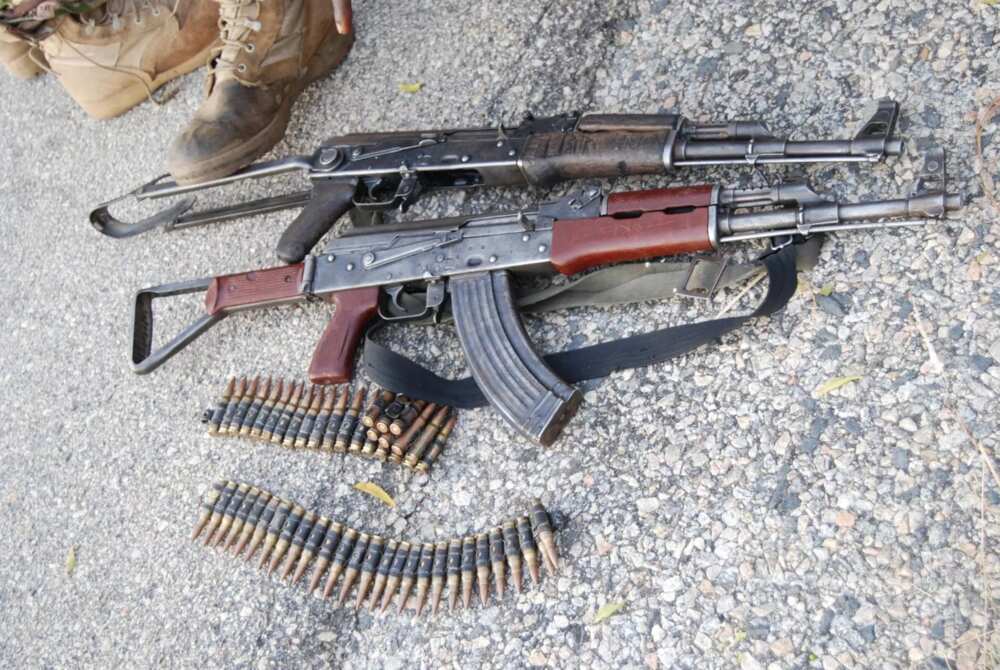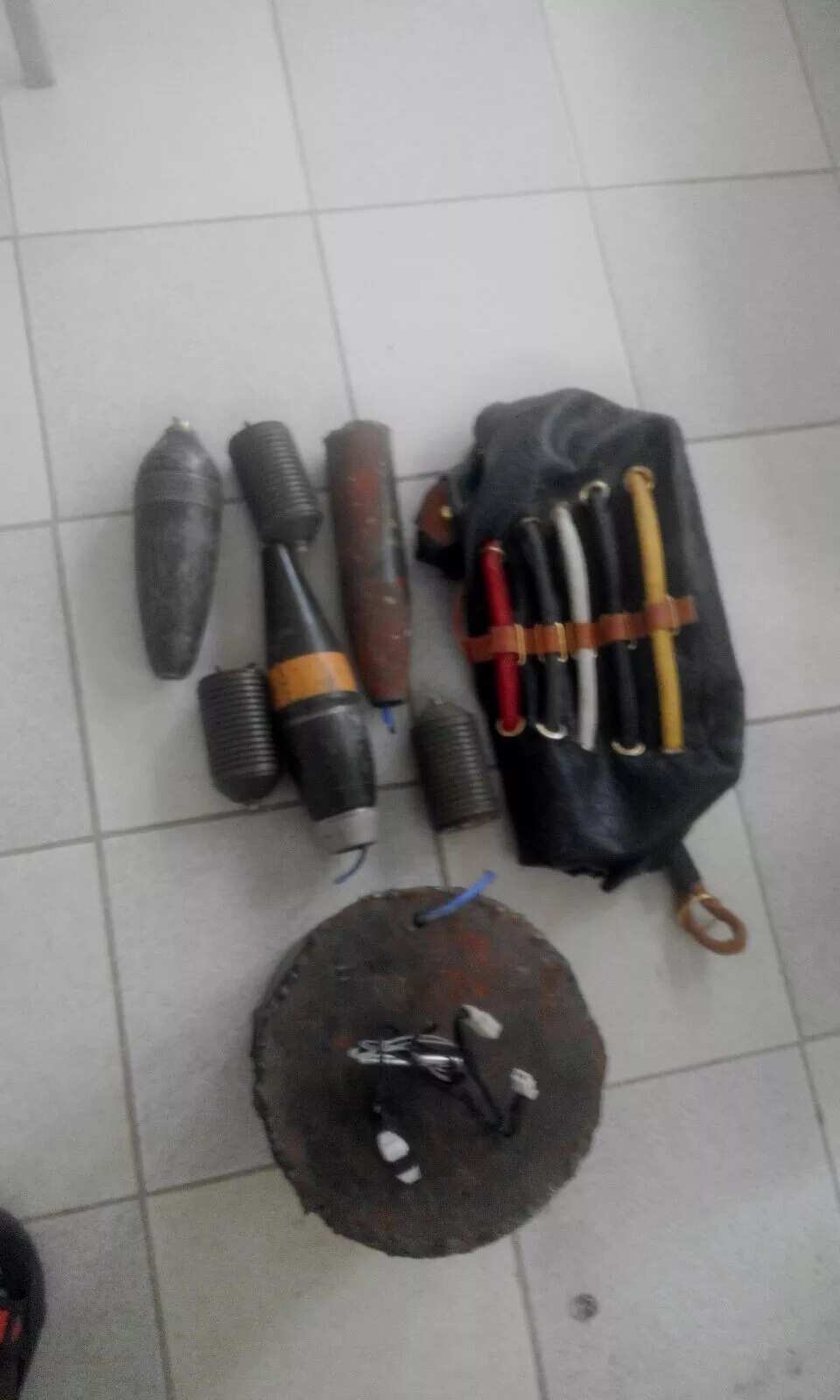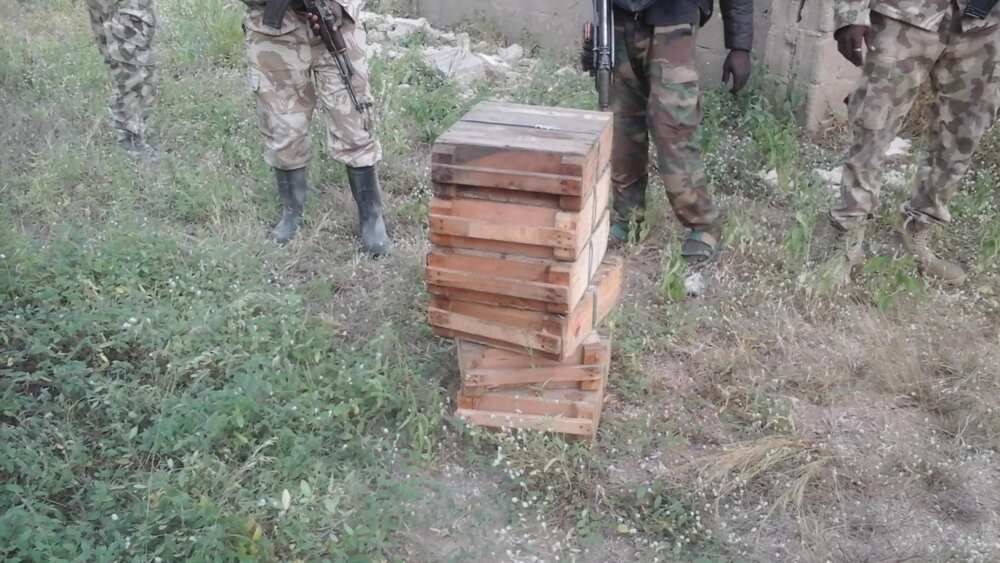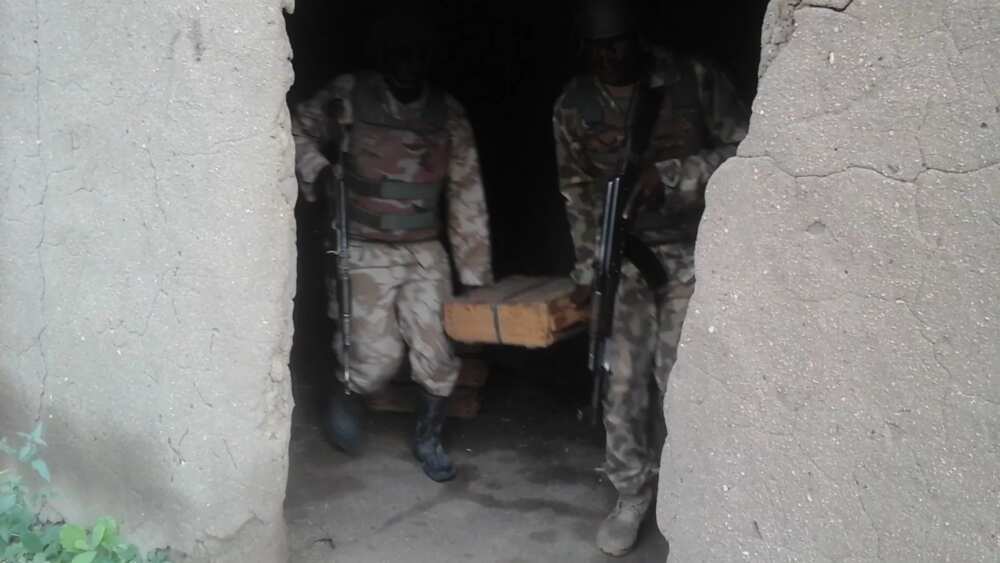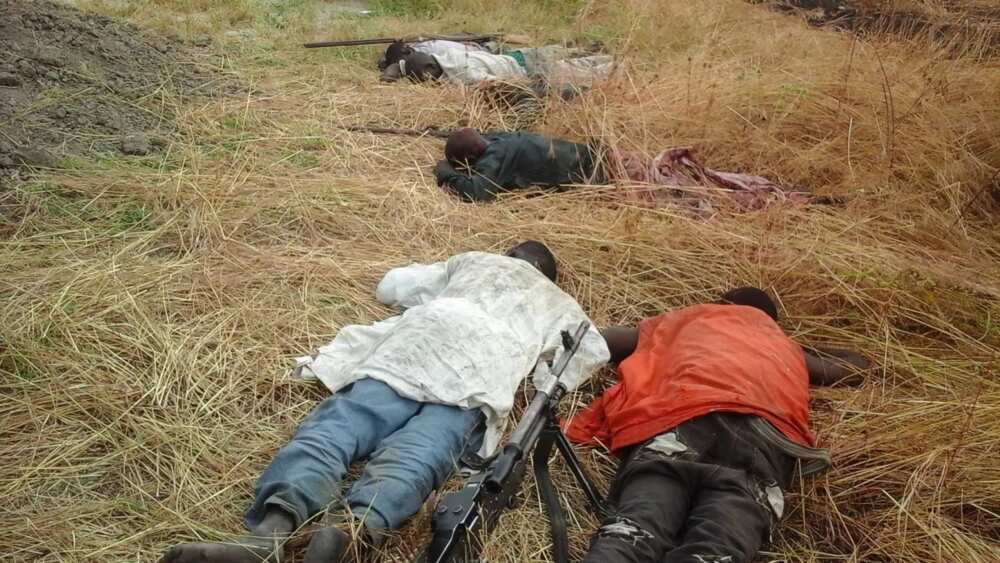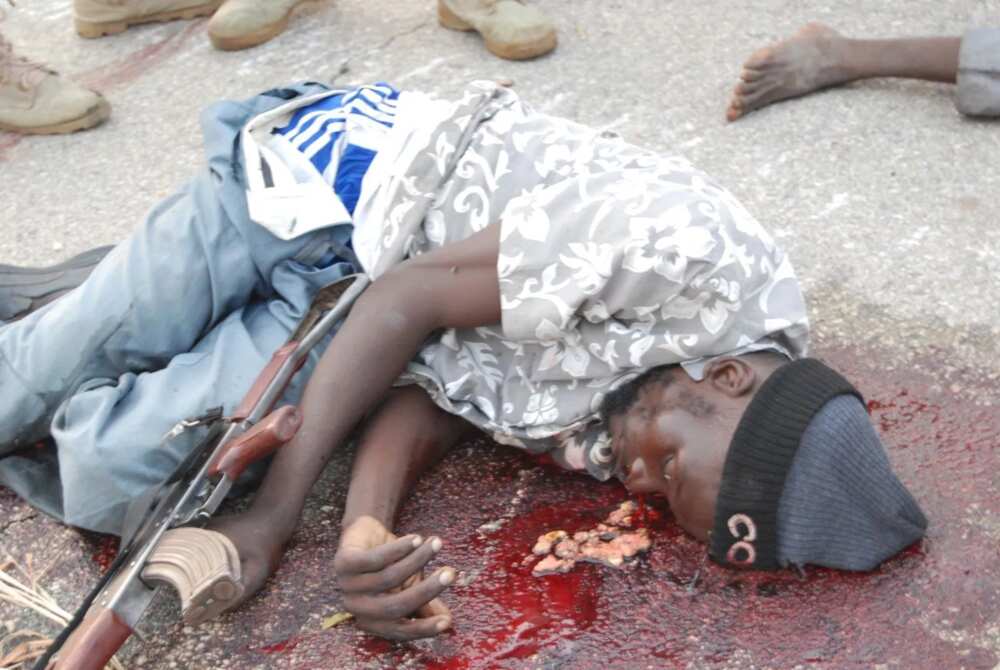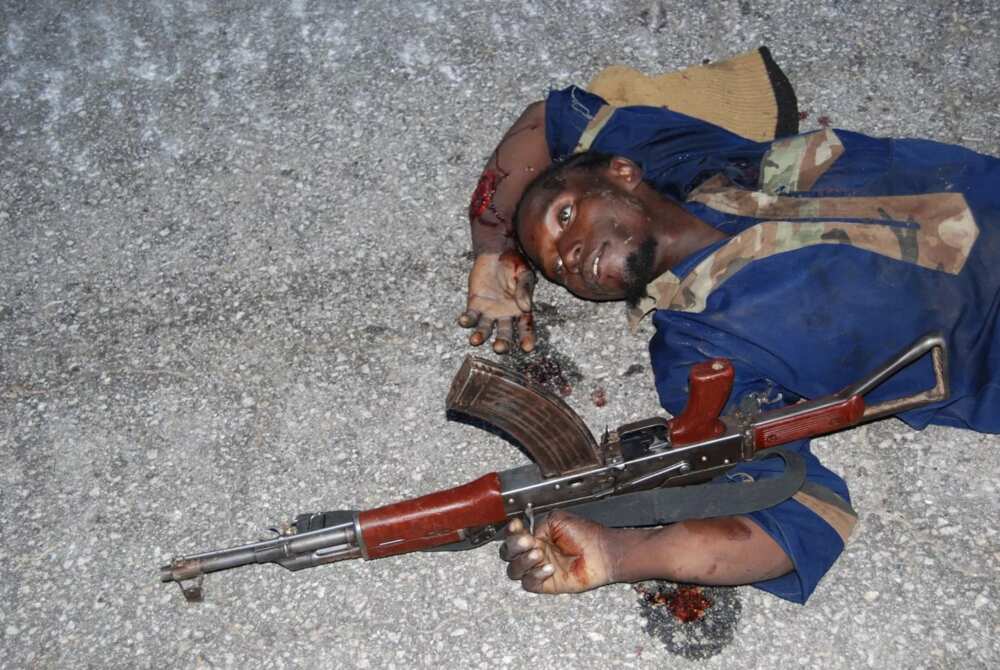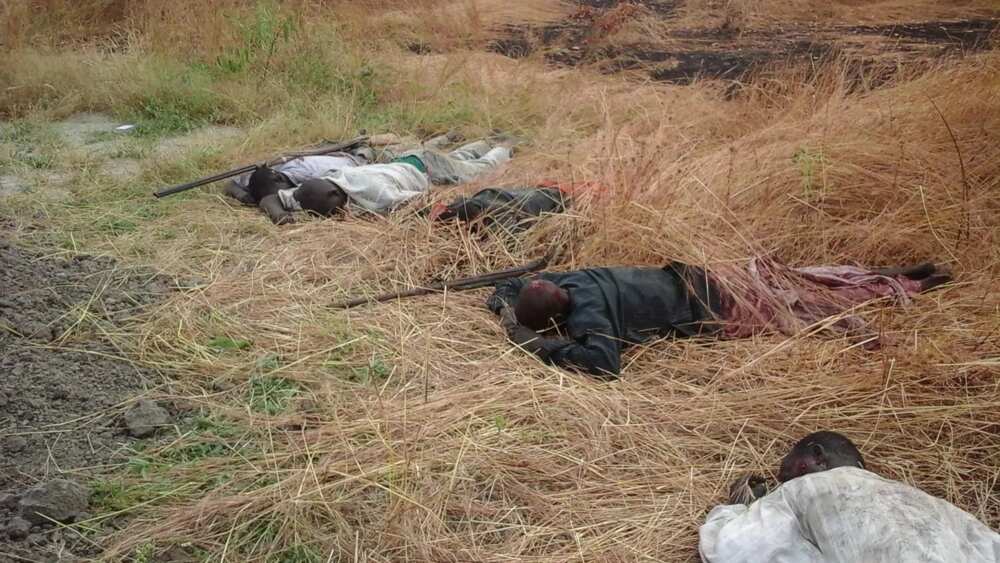 "In a related development, troops based on a tip off, ambushed and killed 4 suspected Boko Haram terrorists on a suicide bombing mission to Gubula, Madagali local government area in Adamawa state. Apart from two AK-47 rifles recovered, the troops also recovered some Unexploded Ordinances (UXOs), mortar bombs and cash sum of N153,385 was retrieved," he said.
The army spokesperson added that the operation against the Boko Haram terrorists' hideouts coincided with the chief of army staff's  operational  visit to the Brigade Headquarters in Mubi, Adamawa state.
He said the successful operations and  ambushing of the terrorists has resulted in the degradation of the insurgents and saving the lives of some of their victims.
"Having appealed and given the terrorists final warning, we would like to state that from now on troops within bounds of respect for human rights and rules of engagement, we shall continue to decisively deal with Boko Haram terrorists until they are defeated," he said.
READ ALSO: Negotiation With B'Haram: UK Experts Warn Federal Government
He also called on residents in the area to up their game on vigilance, security consciousness and continuous cooperation with the military and security agencies for the successful extermination of insurgency in Nigeria.
The Nigerian military has on various occasions rescued victims of the terrorists' abductions, with most of the victims being women, children and the aged.
The chief of army staff, Tukur Buratai, has promised that the military will meet the December deadline given by the President Muhammadu Buahri to ensure that the activities of the insurgents, especially in northeastern Nigeria, are crippled.