Linda Ejiofor, Tope Tedela, Star In New Epic Movie Titled 'A Soldier Story'
Award winning actress Linda Ejiofor and voice-over broadcaster cum actor Tope Tedela have joined other Nollywood actors and actresses in a new epic movie titled 'A Soldier Story'.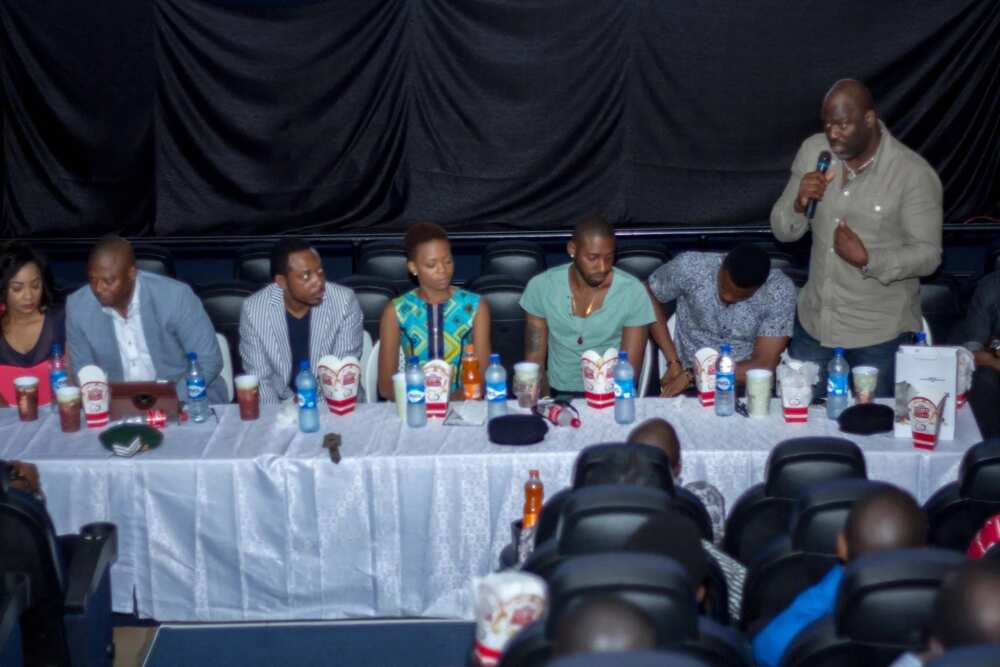 [article_adwert]
The movie 'A Soldier's Story' is a love story of a military man, which also highlighted military call of duty, life & death and the risk everything, with their passion to protect their nation.
In the movie Regina, a young female scavenger discovers that the heart of a man left for dead amongst many corpses littering the street after an ambush on some peace keeping corps members by rebel soldiers is still beating. She is compelled to take him home.
READ ALSO: Ronke Oshodi Oke Unveils Beautiful Teenage Daughter
She has no clue who he is as he had been stripped to his briefs with no form of identification. The young woman caters for him and nurses his injuries for months with the only sign of life being the rise and fall of his chest as he breaths.
The young man wakes up later from coma with no recollection of who he is or where he is from. The attack has him suffering from amnesia. Undaunted by his condition and the consequences of taking a total stranger home during the war times, she finds ways to cater for and nurse him back to good health while keeping him hidden particularly from a group of bandits that come around regularly to intimidate her and her little brother.
He soon begins to develop feelings for her and she for him as they are always together and hardly in contact with other people apart from her younger brother. He begins to regain his memory through a slow process and eventually, he is able to have a total recall and REGINA, the lady who took him home and nursed him back to health is heartbroken to find out that he has another life back home in Nigeria.
Speaking with Legit.ng about his role in the movie, Tope Tedela who played the role of  Major Egan said "as you know, I don't appear in all movies. I select my scripts carefully and this is one which I believe will further boast my career."
The producer, Martin Gbados, also assured that the movie will "keep movie lovers on their seat from scene one till the last scene."
READ ALSO: Popular Nollywood Actress Bereaved
Other featured young and brilliant actors include Daniel K Daniel, Adesua Etomi, Zinab Olumide, Owuru Balogun, Sambasa Nzeribe, and Chico Aligwekwe among others.
Also commenting on the cast and movie, Linda Ejiofor who played Regina said she was sure of the success of the movie at the cinemas and its capability to boast her career.
Movie buffs gathered at the media screening squealed that "A Soldier's Story"- which also celebrates the Nigerian heroic soldiers, encourage and appreciates their contribution to the country - is a must watch movie and it is worth a traffic drive to cinemas.
Meanwhile, a popular Nollywood actor and producer, Emeka Ike, has accused Rev. Chris Okotie of Household of God Church, as the one behind the ongoing crisis in his marriage.
Source: Legit.ng