World's Oldest Koran Discovery Could Rewrite History Of Islam
The world's oldest Koran is older than the Prophet Muhammad, experts from the University of Oxford who radiocarbon-dated its pages claim.
The views and opinions expressed here are those of the author and do not necessarily reflect the official policy or position of Legit.ng.
Fragments of the manuscript, found within the pages of another Koran from the late seventh century, is believed to be between 1,448 and 1,371 years old. The carbon-dating tests showed that the pages of the holy book was written in ink in an early form of Arabic script on sheep skin and were among the very oldest surviving texts of the Koran.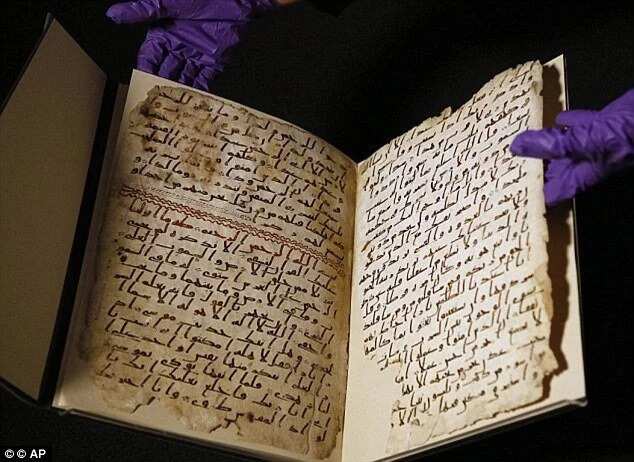 The pages contain parts of the Suras, or chapters, 18 to 20. And the scholars believe that those fragments may have been written after the death of Prophet Muhammad, as they were produced between 568AD and 645AD, while the dates usually given for the founder of Islam are between 570AD and 632AD.
READ ALSO: World's Tiniest Bible That Could Fit On Fingernail (PHOTOS)
[article_adwert]
Historian Tom Holland, commented on the discovery: "It destabilises, to put it mildly, the idea that we can know anything with certainty about how the Koran emerged - and that in turn has implications for the history of Muhammad and the Companions."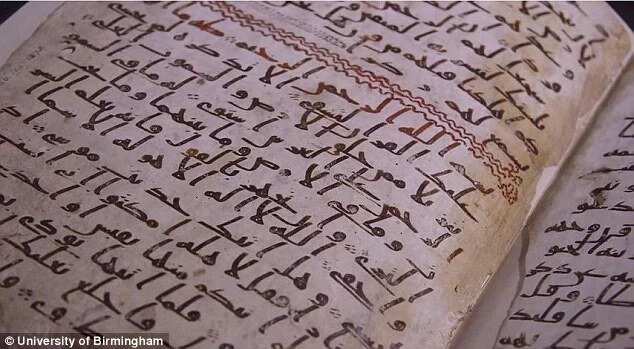 Keith Small, from the University of Oxford's Bodleian Library, added: "This gives more ground to what have been peripheral views of the Koran's genesis, like that Muhammad and his early followers used a text that was already in existence and shaped it to fit their own political and theological agenda, rather than Muhammad receiving a revelation from heaven."
READ ALSO: Which Bible Character Are You? (QUIZ)
The Prophet Muhammad is thought to have founded Islam sometime after 610AD and the first Muslim community was founded in Medina in 622AD. During this time the Koran was memorised and recited orally but Caliph Abu Bakr, the first leader of the Muslim community after Muhammad's death, ordered the Koranic material to be collected into a book. The final authoritative written form was not completed until 650AD under the third leader Caliph Uthman.
Source: Legit.ng