PHOTOS: Nigerians In Lagos Rally Against Corruption Urging Buhari To Jail Ngozi Okonjo-Iweala
Nigerians have marched in Lagos to demand that President Buhari jails Ngozi Okonjo-Iweala , Ayo Oritsejafor and other Jonathan-era officials as soon as possible.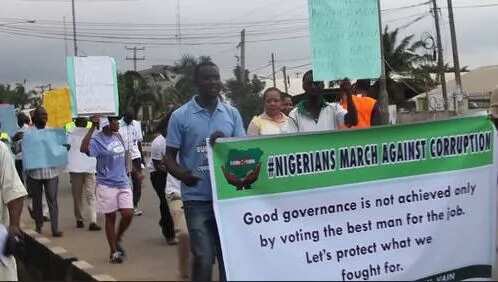 Nigerians in Lagos gathered to urge the president to put behind bars those they claimed were responsible for the massive embezzlement of the nation's public funds during the presidency of Goodluck Jonathan.
READ ALSO: Oshiomole Vows To Reveal More On GEJ's Govt Looting
The protesters, who walked from the popular Gani Fawehinmi Freedom Park in Ojota at about 10 am to the bridge at Obafemi Awolowo way in Ikeja, specifically demanded the investigation and prosecution of Okonjo-Iweala, the finance minister in the Jonathan's administration.
[article_adwert]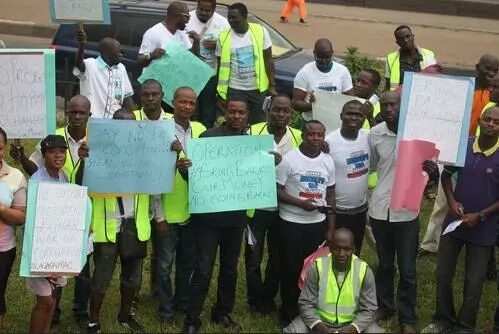 The group of concerned citizens considers her to be one of those most responsible for the drainage of the national treasury. In their opinion, another person who deserves to be put behind bars immediately is the head of the Christian Association of Nigeria pastor Ayo Oritsejafor.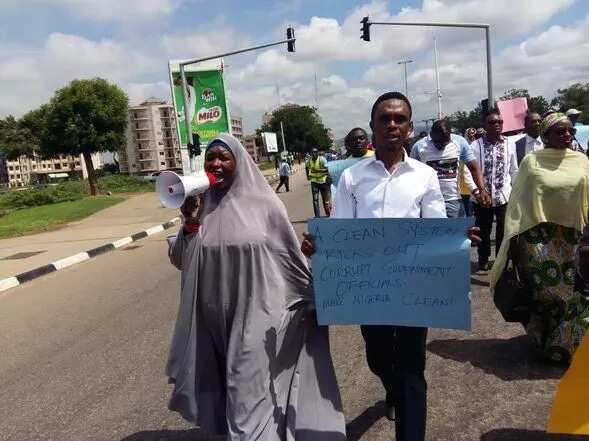 The Nigerians against corruption group led by Aisha Yesufu also condemned those who oppose the recent anti-corruption steps made by Muhammadu Buhari.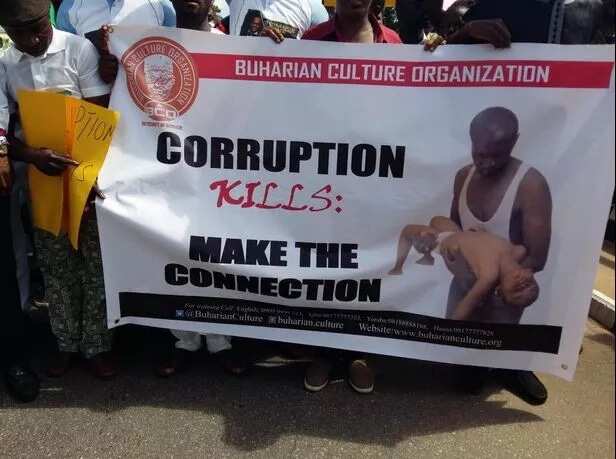 READ ALSO: "Jonathan's Boys, APC Caucus Behind Amaechi Witch-Hunt"
"We are impressed and want the probes to begin," one of the participants of the rally told the press, adding: "Nigeria's wealth has long been drained and millions of people are rendered unnecessarily poor. So we support President Muhammadu Buhari on his mission to prosecute corrupt persons and return discipline into the body polity."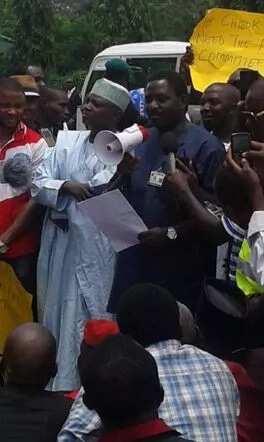 The rally ended at about 1 pm.
Information is now surfacing on the secret meeting that was held on August 6 between President Muhammadu Bahari and his predecessor, Goodluck Jonathan, at  the Aso Villa, Abuja.
Buhari confronted Jonathan with evidence of discreet probes that were conducted by the new government into the officials that served in the Jonathon administration.
The proof of high-level corruption committed under Jonathan's presidency concerned corrupt oil deals, arms purchases, diversion of funds and other infractions.
The plan by President Muhammadu Buhari to probe how $2.1 billion was illegally withdrawn from the excess crude account (ECA) has reportedly unsettled the former president Goodluck Jonathan and ministers who served in his administration.
Source: Legit.ng