PDP Senators Blast Buhari For Selective Anti Corruption Crusade
Senators elected on the platform of Nigeria's opposition party, Peoples Democratic Party (PDP), have accused President Muhammadu Buhari of selective anti corruption crusade.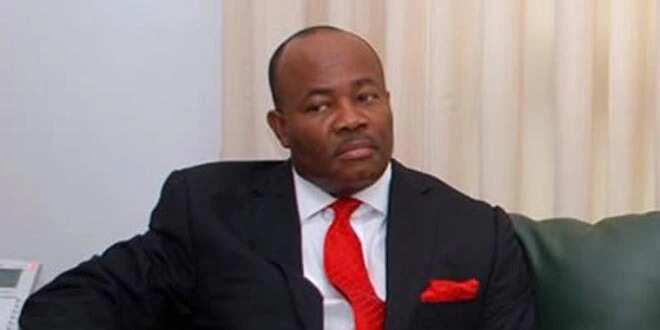 The senators, in an advertorial said although it support the moves by the president to eradicate corruption on Nigeria, "the caucus is not happy with the current trend that seems to suggest that the war against corruption is selective and targeted at PDP stalwarts and states.
The current war lacks transparency, fairness to all and appears to be aimed at political adversaries. It is on this ground that we condemn in particular what is happening in Akwa Ibom, Rivers and Abia state where election umpires are daily arrested, their families  and associates hounded , and judicial officers involved in election tribunals intimidated and questioned using trumped up petitions bordering on corruption. Yet these officials were part of the 2015 elections that produced President Buhari an election adjudged to be generally free and fair by the international community."
READ ALSO: Saraki Moves To Pacify Lawan's Group With Juicy Committee Positions – Source
The members of the upper legislative chamber also spoke on the current crisis rocking the national headquarters of the party.
"May we use this medium to urge the staff of the PDP Secretariat to sheath their sword and to stop externalize internal matters in their working environment. As major stakeholders, we commend the efforts of the NWC of our great party the PDP and hereby pass a vote of confidence in the NWC under the leadership of the of the Ag National Chairman, Prince Uche Secondus. We also salute the leadership  PDP board of trustee (BOT) Dr Bello Haliru Mohammed and the dedication of our teaming supporters across Nigeria. We call for a speedy resolution of the disagreement between the secretarial workers and the management."
Meanwhile, Workers of Nigeria's opposition party, Peoples Democratic Party (PDP) has offered an appology to the party's National Working Committee (NWC) following a crisis that hit the party after the party leadership directed workers of the party to get a party membership clearance from their respective state chairmen.
Source: Legit.ng