Shekau's Absence In New Video Is Widely Publicized
Following the recent release of a video by the dreaded Boko Haram sect, one of the most discussed things in the media and among Nigerians is not the beheading of an officer and even not the threats posed against the new government, but why the group leader Abubakar Shekau is missing in the video.
It seems that in the face of the non-stopping Boko Haram activities, people have started perceiving Sheakau as an immortal sect boss who is always there to terrorize country residents, kill their men and steal their children.
The Nigerian army officially announced (and even more than once) that its troops had killed Sheakau. "Another" successful operation which resulted in Shekau's  alleged death was launched in September in Konduga. The Defence Headquarters even attached the photo proof saying that whatever Shekau it was (he or his impersonator), he had been killed.
READ ALSO: Gwoza Attack: How Shekau Occupied My House – Widow
Still, a month later the terrorist reappeared in the new video claiming that he was very much alive.
In March Boko Haram  pledged allegiance to the Islamic State (ISIS) in an audio message which, based on the expert analysis, was delivered by Sheakau.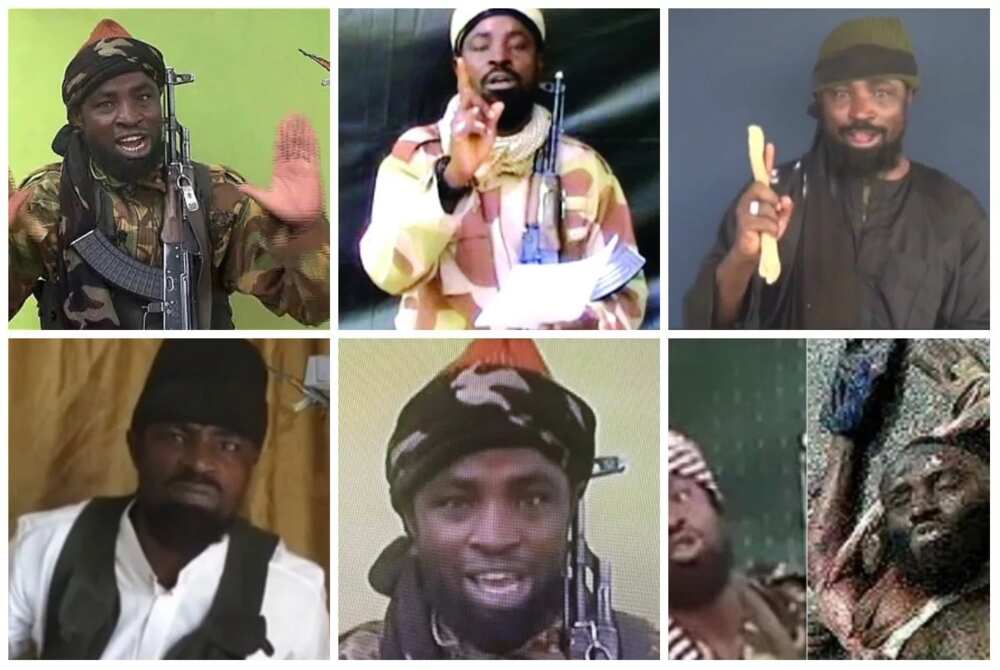 However, in the recent videos Shekau failed to appear on cameras. This was followed by a set of speculations that he was either in hiding, or had been wounded or murdered. Since then no one has either heard or seen the insurgent.
In June there was the first no-Shekau video, shot under  the new logo "Islamic State in West Africa". Now there is another one and we keep wondering with a trembling voice where the "immortal" Sheakau is. His absence generates even more fears than his presence in the videos.
Amid the intensified attacks, those living in the affected region are afraid of every move and whisper. No Shekau in the video is not yet a reason for celebration for them, but rather an issue for concern.
READ ALSO: ISIS Might Be On The Way To Nigeria – Expert Raises Alarm
Even if finally killed, does it mean that the sect can easily operate without its head?..
See some of the tweets concerning the recent video:
There are high expectations from the new chiefs of the Nigerian army. Hopefully, in the nearest future, with or without Shekau, the united African troops will crush insurgency in the region, once and for all.
Source: Legit.ng