We Need Schools In Badagry - Hon. David
Honourable Setonji David, representing Badagry Constituency 2 at the Lagos State House of Assembly says his constituency is seriously expecting Governor Akinwunmi Ambode of Lagos State to fulfill his promises to the people. 
In this interview with our correspondent, he speaks on the benefits of the various government projects to the people of his constituency.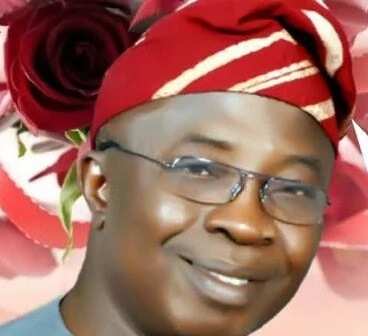 Q: What do you think of the visit of President Muhammadu Buhari to the United States of America?
The visit of President Muhammadu Buhari to the United States of America is very appropriate. It came at the right time. If you talk of democracy in the world today, the U.S is very key.
The country has been contributing to democracy all over the world and Nigeria too has been very key to democracy in Africa. We have played a very good role. It is very good for President Muhammadu Buhari (PMB) to have visited the US as an important nation in the world.
We have many areas of collaboration. We need to seek the support of the President of the US, Barrack Obama, on issues like our economy; we are just developing, they have been there for over 200 years.
READ ALSO: Again! Fire Razes Church, Market In Lagos (Photos)
To what extent do you think the U.S. can help Nigeria to fight terrorism?
You know that the US is the leading country in terms of military and the economy. They are the world power at the moment; we used to have two world super powers - the then Soviet Union and the United States of America - but today, we have only the U.S. It is very good if America can fulfill their promises. Coming to the aid of Nigeria on terrorism would help a lot because they have the wherewithal to help.
Can we draw a line on this assistance?
As long as it does not disturb our sovereignty, as long as we remain an independent nation, we should not be too shy or pretend as if we know it all. Whatever they can do for us to make us a better nation, I am for it as long as they would respect us as a nation.
How would you react concerning the Lagos-Badagry Road project which Governor Akinwunmi Ambode just visited and promised to complete?
It is a wonderful development. Badagry Expressway is the number one road to my constituency and the Lagos State government has turned it to one of the biggest roads in Africa. The completion of that road is my number one priority and I would give the Governor every support on it.
That is one project that we are all yearning for its completion. It is the gateway to my place and to Nigeria and we are pleading with the Governor to complete it. We all pray that he would live up to his promise and once it is completed, Badagry would be transformed.
The Governor also promised to build a port in Badagry, what do you say to that?
Nigeria is the largest economy, not only in West Africa, but in Africa. So having a port in Badagry would reduce the pressure on the port in Lagos city. Whatever it would take the Federal and the state governments to collaborate on the project would be good because the economy of Lagos State would be affected positively.
In areas like this, enlightenment of your people is key to effectively completinng the project. How do you come in here?
Badagry people are forward-looking, they are progressive-minded people, they are people who love the state  and anything that is meant for the progress of the state and their place. I want to assure you that talking to our people or appealing to them would not be a problem.
The issue is for you not to take advantage of them negatively; whatever you want to do, let them buy into it and we would ensure that they buy into it and ensure it is done. We are ready for development. We are very accommodating and ready for progress as long as the state government brings us into it.
What are your developmental programmes for youths and women in your constituency?
One thing is very clear, the programmes of the All Progressives Congress (APC) are people-oriented and are meant for development. We are lawmakers and we will ensure that all the programmes of the APC are implemented for our people.
These include good health services, good education, rapid development of our areas through provision of roads, and emancipation of our people. I am here to ensure that the various projects are done to ensure that our people would have the benefits of democracy.
We will tell the government about the needs of our people. There are so many areas in Badagry where we don't have enough secondary schools, some go to as much as 10 kilometres to get to secondary schools. There are areas that don't have primary schools. So, we expect the state government to give us more schools in Badagry.
What attracted you to politics as an engineer?
It is for the love of our people. I am a civil engineer by profession, but I understand the yearning of my people. I was born there, I know what they want, they have been calling on me to represent them for long. When the pressure was much, I had to agree with them based on my experience in governance.
READ ALSO: Governor Ambode Resolves LASU Crisis As Students Approve Of New Academic Calendar
What is your attitude to godfatherism?
We are in democracy and what we practise in Nigeria is party politics. We came into positions through our party. My party has programmes that I must adhere to. Is that what you call godfatherism? When you adhere to the programmes of your party, you follow its path, it would lead you because it has leadership.
You must follow and listen to them, you must listen to your leaders and you must be subservient to your party. If I listen to the directives of my party and you call it godfatherism, I don't care. I must adhere to the rules of my party so that we can move this country forward.
Source: Legit.ng