Chris Brown Begs Philippine Authorities On His Knees To Let Him Go
Famous hip-hop artist Chris Brown got down on his knees begging Philippine authorities to let him go out of the country to continue his world tour.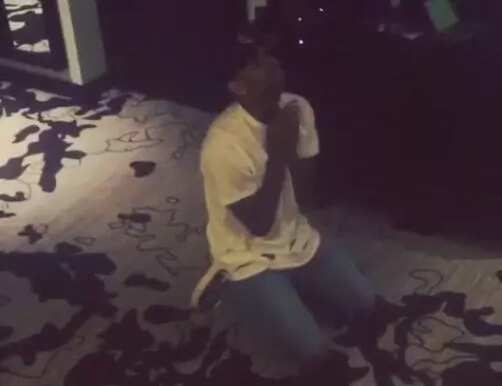 The reason why 26-year-old American Grammy-winning musician has stuck in the Southeast Asia is the dispute over alleged breach of contract concerning last New Year's gig Chris Brown was about to perform in Manila on December 31 – but never did.
  The Christian group Iglesia ni Cristo, which was sponsoring the failed concert, claims it paid more than $1 million to the artist, who failed to appear at his own show – and now it wants its money back. Chris Brown told that he failed to appear at his own New Year's eve concert because he lost his passport and thus was unable to travel to Philippines at that time.
However, after the group filed a complaint against hip hop performer, the justice department barred Chris Brown from leaving Philippines unless he proves he has no legal obligations in the country.
READ ALSO:VIDEO: Karrueche Reveals How She Got Hurt Fighting Rihanna For Chris Brown's Love
Chris Brown, who first mocked this decision on social media, took it much more seriously ahead of Israel and Cyprus shows scheduled next week. He finally fell on his knees asking Philippine authorities to leave the country.  
READ ALSO: Chris Brown Reacts To Rihanna And Drake's Relationship
Nevertheless, Chris Brown insists that he has done nothing wrong, refusing to pay money in refund to the Iglesia ni Cristo group. After two days the case was settled out of court and Chris Brown was finally cleared to leave Philippines.
Ten months ago Chris Brown was shot at at his pre-VMAs party at 10AK night club in LA.
Chris was hosting the party and also did not have any injuries but former Tupac label boss got shot twice with two other men shot and one in critical condition. Sources claimed that Chris was the target of the attack.
A year ago Chris Brown has been diagnosed as bi-polar, suffering from post traumatic stress disorder and self-medicating inappropriately. This was revealed during his last court appearance.
Source: Legit.ng