Field Youth For Kogi, Bayelsa Elections, PDP Group Says
Rethink Nigeria, a group within the Peoples Democratic Party (PDP), has advised the party elders to field young candidates in the coming Bayelsa and Kogi states gubernatorial elections if it m,ust redeem it image after losing the 2015 election.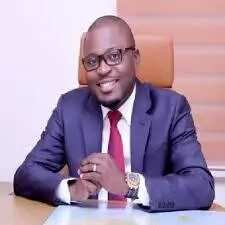 "Many Nigerians see the party as that of looters and old crooks not to be trusted. The massive onslaught against the party by the new ruling party, APC is another factor responsible for the poor perception about the PDP," the group noted in a statement made available to Legit.ng
READ ALSO: Transformation Agenda Is Not Jonathan's or PDP's Thing – NPC Official
It added that there is urgent need for PDP to be re-branded, suggesting that its National Working Committee, NWC, "has woken to the reality that Nigerians will no longer trust the same old politicians within its fold and as such they must evolve new ways to communicate, reach-out and get the support of the Nigerian people, by strategically positioning young people with good name to become the new faces of the party".
The group added that PDP  should give the younger ones within the party major roles and advised the party to zone at least 5 positions of the national working committee to young people and another 5 of the Board Of  Trustees (BOT) to them.
READ ALSO: PDP Won't Be Down For Long – Ihedioha
It would be recalled that the All Preogressive Congress appointed 3 young people, Rinsola Abiola, Ismaeel Ahmed and Jasper Azuatalam,  into it BOT.
It claimed that former president Goodluck Jonathan is in support of the move, said that young party members will be elected into its Board of Trustees and NWC at next year's Extraordinary Congress Election when new officials of the party are to be elected.
READ ALSO: Jonathan Advocates For Young President
"One of the greatest challenges the PDP has always had is the issue of imposition of candidates on the party which makes it impossible for young party members to secure party tickets or even have the courage to contest for elective positions. With the new development within the party, more young people will be able to contest for elective positions within the party. The immediate beneficiaries of this new policy of the party might be two young men within the party who are contesting to become governors of their respective states, Moses Siloko Siasia who is contesting to be governor of Bayelsa State and Mohammed Ali running to be governor of Kogi State," it said.
Currently, 35 years old Moses Siloko Siasia and 36 years old Mohammed Ali, have declared his intention to run for  governorship in Bayelsa  and Kogi states respectively.
Recently Moses Siasia said Bayelsa state needs a leadership mindset that can transform the state into becoming an economic and marine hub as government can use this sector to create massive jobs and industrialization for the people.
Source: Legit.ng