MC Galaxy Beats His European Manager
MC Galaxy is in the news for the wrong reason for the third time in just a week!
The Sekem singer this time around has bitten more that he can chew as he was alleged to have beaten up his expatriate manager, Barbara, yesterday, Thursday, July 10, 2015.
It was gathered that MC Galaxy for a yet to be disclosed reason beats up the European lady who has been managing his career for a while now. The lady was said to have sustained bruises during the encounter.
MC Galaxy was arrested by policemen from Maroko police station, Lekki phase 1, yesterday evening, Thursday, July 10, 2015.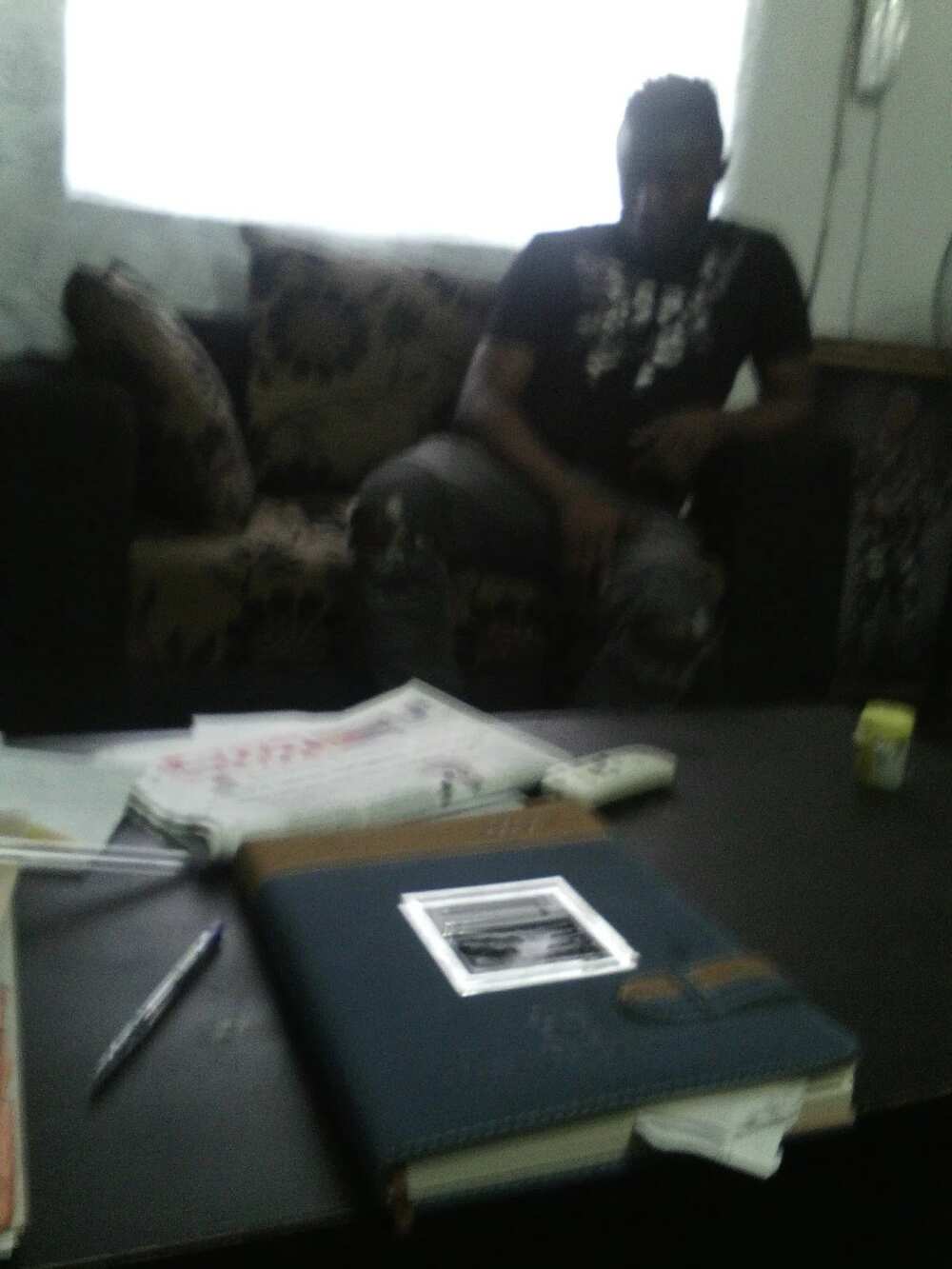 He was said to have been released this morning on bail after he signed an undertaking stating that nothing will happen to Barbara in Nigeria or else he will be held responsible.
The European lady, Barbara, works for galaxy as his manager and lives in his house in Lekki with other artists who work on his label and MC Galaxy once celebrated her as the best manager.
According to insiders:
"He locked her up in the bathroom for hours after beating her up but someone managed to sneak a phone into the bathroom with which she tried reaching out to some Nigerians she knows for help. Luckily she reached a friend who called the police but before their arrival Galaxy had seized her international passport, packed up her stuffs and dragged her into the jeep Governor Akpabio gave him. He was already driving furiously to the airport when the police accosted them and dragged them all to Maroko police station"
READ ALSO: Top-9 Nigerian Songs That Amazed Us In 2014
The source added: "When will Galaxy's wings be clipped because he had gotten away with too much of abusing and beating up women and every dog should have its day?"
Barbara is said to be recovering from the shock at a sympathizer's house.
MC Galaxy was said to be held on charges of battery and abuse and he was told that he will be remanded in police custody till the case is charged to court but after much pleading; the artist was released this morning.
It was alleged that MC Galaxy owes Barbara three month salary.
When Legit.ng called Barbara's number to get her side of the story, someone else picked it and said she is not available. When we explained the reason we are calling her the receiver said we should send her a mail.
When we try to reach MC Galaxy for his side of the story his phone was switched off.
MC Galaxy earlier in the week paid winners of the Komolop Cholop Dance Competition which he organized to promote his new single, Komolop Cholop two months after winning the competition.
It took the winners going on social media to air their disappointment in the artiste whom they have held in high esteem for MC Galaxy to pay the winners of the dance competition.
Also this week, the Komolop Cholop singer faced backlash after he put up a video displaying his 'generosity' to his fans.
Source: Legit.ng