Oshiomhole Backs Buhari, Begs Nigerians For Patience
Governor Adams Oshiomhole of Edo state on Sunday, June 28 urged Nigerians to exercise patience with President Muhammadu Buhari.
According to the governor, "There will be no quick fix measures because Buhari inherited a treasury that is almost empty.
"All the same, he has not come to lament that, but, he has come to give a new hope and we are more inspired now", Governor Oshiomhole said.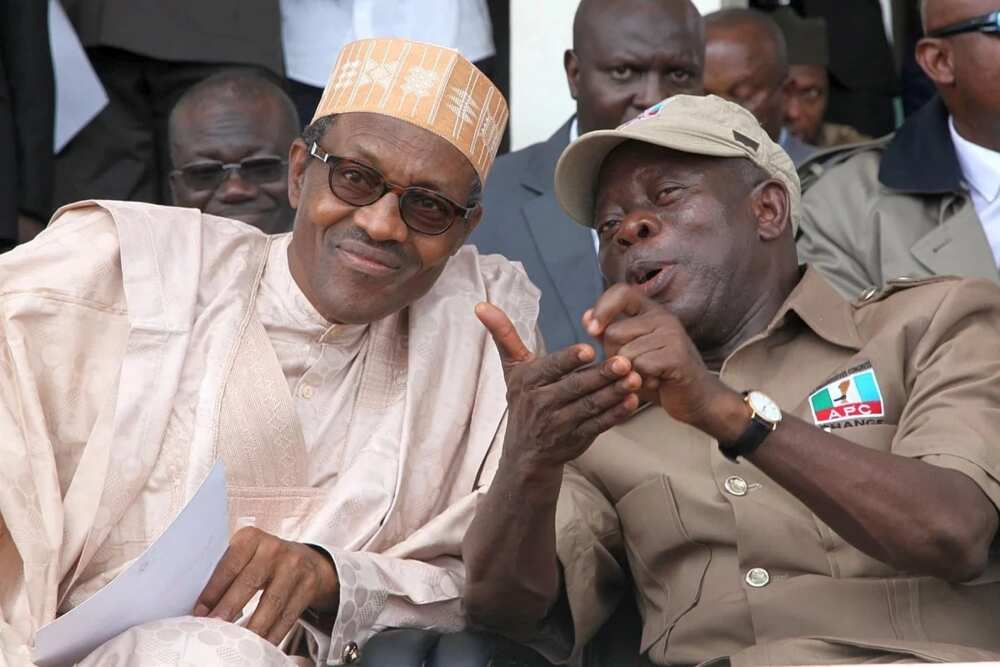 READ ALSO: Governor Oshiomhole Receives Accolades From Archbishop
Speaking in Auchi, Etsako West Local Government Area of Edo, Oshiomhole added, "Buhari has the political will to make things better for Nigerians.
"I know that President Buhari will do better, because we had a meeting with him last week, and he is very conscious that he became president courtesy of the ordinary people, particularly the poor.
"He is very committed at fashioning out policies and programmes, social infrastructure and physical infrastructure that will impact directly on the lives of average persons.
"So, I can assure you that the President is determined to ensure that he justifies the confidence reposed in him''.
This comes days after the governor of Edo state, said that the federal government's financial condition is worse than the states'.
Source: Legit.ng