Buhari To Visit One Of The Most Respected World Leaders
One of the most respected world leaders plans to host Nigeria's President Muhammadu Buhari on July 20.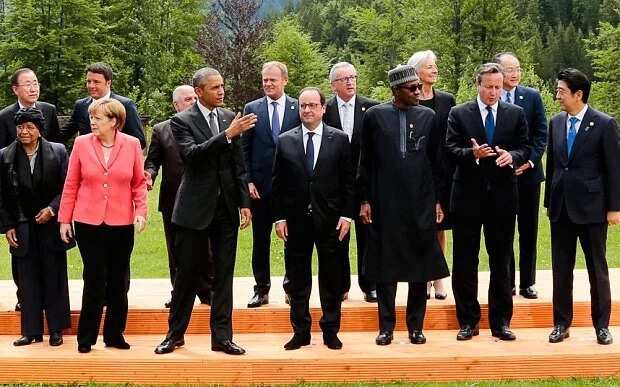 The White House said that US President Barack Obama will provide a symbolic show of confidence after the country's first ever democratic transition.
READ ALSO: Muhammadu Buhari Arrives Germany Ahead Of G7 Summit
"President Obama will host Nigerian President Muhammadu Buhari at the White House," a statement read, announcing a visit that will mark "our many shared priorities including U.S.-Nigeria cooperation to advance a holistic, regional approach to combating Boko Haram, as well as Nigeria's efforts to advance important economic and political reforms that will help unlock its full potential as a regional and global leader.
"In addition to hosting President Buhari at the White House, the United States will welcome President Buhari's senior advisors for consultations with U.S. counterparts and other events aimed at building on the strong U.S.-Nigeria relationship".
President Buhari on June 7, Sunday arrived in Germany for the summit of G7 countries.
The most important agenda items Buhari petitioned on, were the issues of security, terrorism, and development.
READ ALSO: Why G7 Nations Decided To Support President Buhari
Nigeria's leader met President Barack Obama, President Francois Hollande of France, Prime Minister David Cameron of Britain, and other G7 leaders in the course of the Outreach Session and a working lunch at the Elmau Castle.
Source: Legit.ng