Reasons You Should Avoid These Five Food During Ramadan
Editor's note: Ramadan is a period to fast so technically, you won't be doing a lot of eating. However, there are certain food you should avoid for your well being. These suggestions will help you enjoy your fast and keep you healthy. one important things is that everything you eat must be halal.
White Food
Surprised? Yes you should avoid white food. White rice, bread, sugar, etc. go for wholegrain brown food and they are not expensive. You can find them in your local grocery
Fried And Fatty Foods.
Reduce the intake of fried food as they are nutrient deficient and high in calories. This can lead to sluggishness and an imbalanced diet. cook your fish instead.
Too Much Intake Of Salt
Too much of salt is practically dangerous. Taking it during fasting can lead to dehydration. I'm sure you don't want to be in that situation. In order to reduce the longing for water, its safer to avoid food that dehydrate quickly
Raw Onion And Garlic
Raw onion and garlic are strong spices that can linger in the mouth for a long time. Avoid them as they can cause bad breath. Its preferable to go for cooked ones.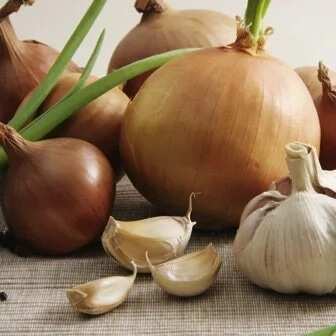 New Food
This is not the best time to try new food as this can upset your stomach. You don't want to run to the rest room every minute because you ate something you haven't tasted before. Its safer to go for familiar food so you don't run a risk of a troubled stomach!
Source: Legit.ng