Founding PDP Member Diekivie Ikiogha Defects To APC – Here's Why
Chief Diekivie Ikiogha, the immediate past chief of staff to Governor Seriake Dickson, suddenly left PDP's ranks defecting to the APC.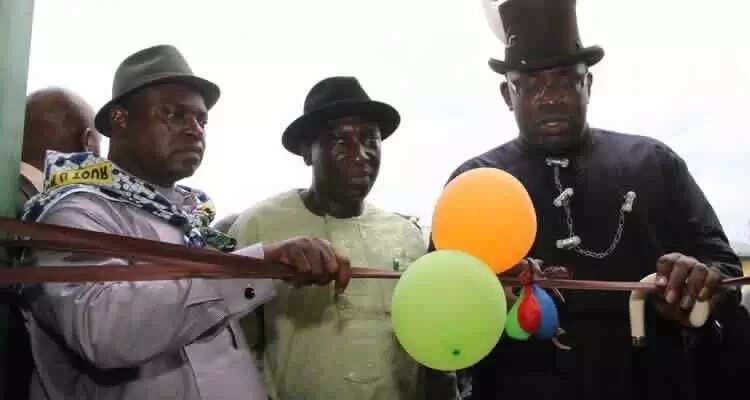 Chief Diekivie Ikiogha, Governor Seriake Dickson's former chief of staff and one of the founding PDP's members, has unexpectedly defected to the APC party.
He was one of those people who secured Dickson emergence as a governor in 2012.
It is rumoured that Ikiogha 's unexpected decision was caused by strained relationship with his boss, when Dickson decided to remove him from the state government sending him to the state's liaison office in Abuja, , thus removing him from mainstream Bayelsa politics.
READ ALSO: Dickson Warns Aspirants Against Heating The Polity
Diekivie Ikiogha, explaining his decision to the press, told that he left the PDP ranks with thousands of his followers.
"My constituents, the masses for whom I have lived and to whom I dedicate all my political victories, have agreed that I should leave the PDP." he told the press.
READ ALSO: Bayelsa Governor Dickson Pledges Support For PDP
Diekivie Ikiogha also added that "I recall in one of the meetings that led to the final decision to quit, how my supporters reminded me that the PDP I helped to form and nurture was no more the same.They said some hawks had hijacked the party, making it very glaring that it was a house in tatters, a divided house made of men who were only driven by their selfish ambition. Sadly, the PDP has badly drifted from a well organised family to a congregation of betrayers and deceits. It is clear that the party is gradually marching for destruction. Unfolding events have proved me right and I am happy I have left."
Diekivie Ikiogha also warned PDP members in government not to launch hate campaigns against him after his decision to join the APC party.
A video obtained by a National Daily two months ago has shown Bayelsa State Governor, Seriake Dickson, leading a gang of thugs to attack a Federal High court in Bayelsa.
The video which was obtained Premium Times shows the governor, dressed in traditional Ijaw blazers, walking into the court premises, accompanied by his police guards and hangers on, before hooligans, including rifle wielding police officers, invaded and attacked the court.
Source: Legit.ng