I Have Been Locked Up Too - Buhari Fires Back
Since President Mohammadu Buhari won the hearts of Nigerians after emerging the country's number one citizen, lots of people have been coming out to remind the former head of state of how he got them locked up.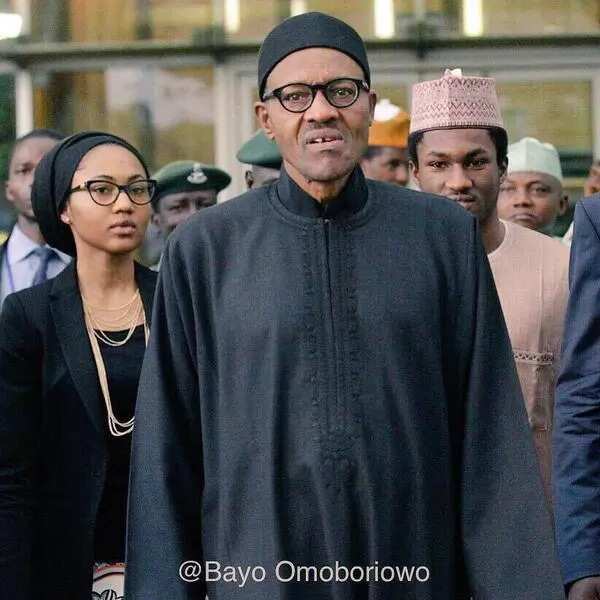 The Cable reported that President Buhari has reminded those who have repeatedly accused him of locking them up while he was head of state, how he was also locked up after being removed from power in 1985.
READ ALSO: Buhari Reiterates Desire To Kill Corruption In Nigeria
Speaking to the Nigerian community yesterday, June 15, in South Africa, Buhari said:"This is my first time of attending these types of meetings (AU) and they go on and on until about 1 in the morning. And then you are supposed to start in the morning again. Everybody is repeating what the other speaker has said instead of to keep their mouth shut. Anyways, it is a great experience. I have listened to the address paraphrased by the counsel-general, I'm pleased that wherever Nigerians are whether in South Africa or Saudi Arabia or Europe or Alaska for that matter, you'll make an impact both positive and negative.
"There is no way 160 million people or more cannot make impact wherever they are. We have so many cultures and nationalities. At a point I was very frightened. I don't know how many of you kept records. I was afraid Nigeria might be like Somalia. The Somalis are the same people; they are all Muslims but because the elites are self-centered, selfish, they have succeeded to make Somalia a war country for the last 20 years. For that reason, I said Nigerians are much more vulnerable, we have so many nationalities no matter how you look at it, Hausa-Fulanis, Kanuris, Ishekiris, Yorubas, Igbos,"  he said.
READ ALSO: I am A Christian But I Can Never Forgive Buhari - Adebanjo
"We are actually people of different cultures but since 1914, we have merged in spite of religion and culture, married across, produce children and only crazy people can think of balkanising Nigeria. But we are not short of crazy people that is the frightening part of it. But I assure you that after being in the military for 25 years, and getting to the highest rank and becoming head of state and under unusual circumstances. As head of state, I went straight to detention for three and half years so those who accused me of locking them up, I too have been locked up, so what?"  he asked.
Read more on The Cable.
Source: Legit.ng