German Chancellor Merkel Greets President Buhari
German Chancellor Angela Merkel greets Nigerian President Muhammadu Buhari to the G7 summit at Elmau Castle hotel in Kruen, southern Germany, on June 8, 2015.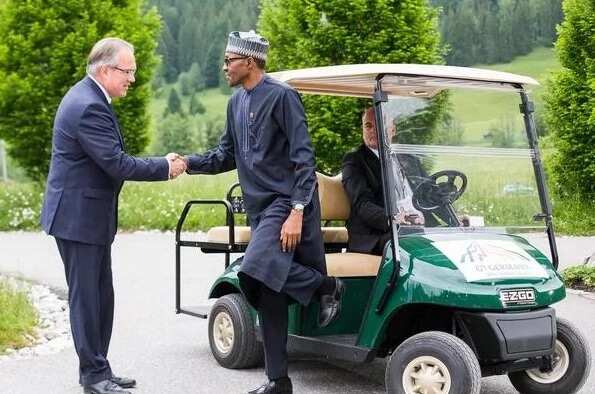 German Chancellor welcomed the heads of state and government of several African countries, the Iraqi prime minister, and the heads of a number of international organisations to Schloss Elmau in Bavaria, before the G7 Outreach Meeting took place.
READ ALSO: Muhammadu Buhari Arrives Germany Ahead Of G7 Summit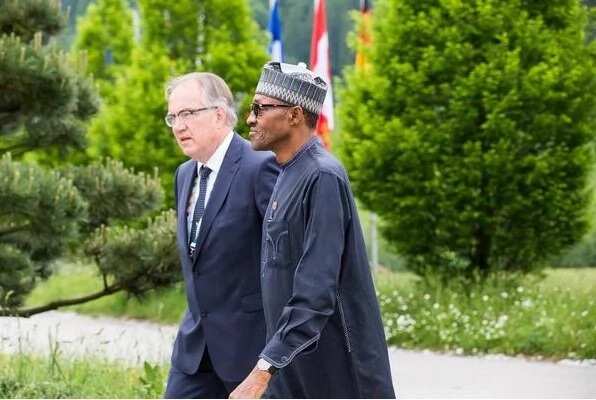 The G7 Outreach Meeting is aimed at providing support for reforms, security and development in Africa.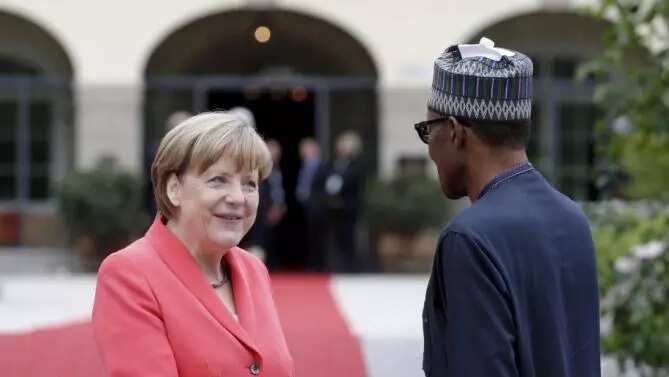 The G-7 nations are Canada, France, Germany, Great Britain, Italy, Japan, and the United States. Merkel is the head of the G-7 group.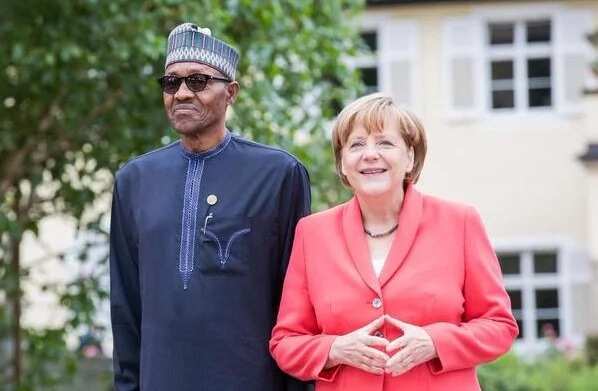 World leaders invited newly-elected Muhammadu Buhari to the Group of Seven industrialized nations of the world month ago.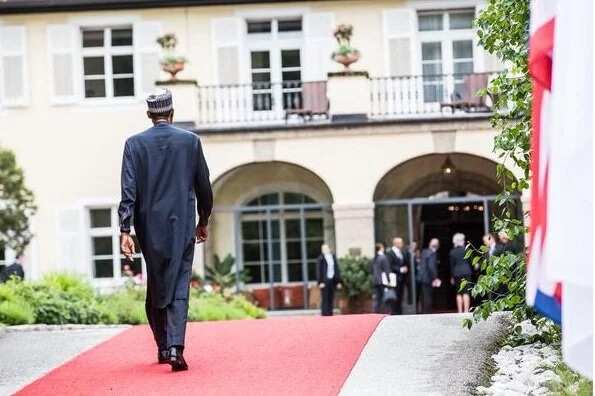 READ ALSO: President Buhari Chats With UN Secretary, German Minister
Watch full video below:
President Buhari left Nigeria on June 7, Sunday.
On Sunday evening the leader of Nigeria attended cocktail reception where he chatted with United Nation Secretary General Ban Ki Moon, Foreign Minister of Germany, Frank-Walter Steinmeier.
The leaders of the industrialised nations had shown a preparedness to work with Nigeria to assist the country out of her problems.
It should be also noted that insecurity tops the list of requests, which will be present by Buhari to the G7 countries.
Source: Legit.ng