Top 15 most popular languages in Nigeria: which is the most widely-spoken?
With over 250 ethnic groups and many languages spoken nationwide, Nigeria is a linguistic mosaic. Among this rich linguistic diversity, a few have become the most popular languages in Nigeria.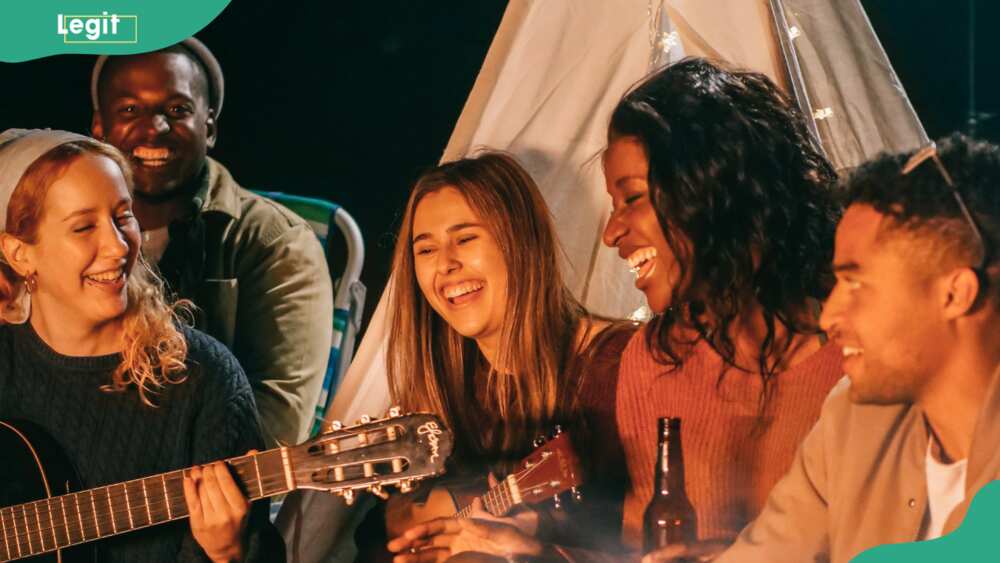 Language is a powerful medium through which cultures are preserved, communication thrives, and identities are established. There are over 525 native languages spoken in Nigeria. Here are the top 15 most popular languages in the country.
Top 15 most popular languages in Nigeria
In Nigeria, language is pivotal in shaping its unique tapestry of traditions and histories. Although English is the official language in the country, Nigeria's large population is responsible for its linguistic diversity, which is like a microcosm of Africa as a whole. These are the top 15 most popular Nigerian languages.
1. Hausa
Hausa is one of the most spoken languages in Nigeria, particularly in the northern regions. It ranks among the most widely spoken in Nigeria, with native speakers residing in states such as Sokoto, Kaduna, Katsina, Kano, Bauchi, Jigawa, Zamfara, Kebbi, and Gombe.
Historically, the Hausa language has been a trade, culture, and religious language across West Africa. Its influence extends beyond Nigeria's borders, as it is spoken in neighbouring countries like Niger, Chad, and Cameroon.
2. Igbo
Igbo, the language of the Igbo people in southeastern Nigeria, boasts around 24 million speakers in Abia, Anambra, Ebonyi, Enugu and Imo states. Igbo is also spoken in some parts of Akwa Ibom, Delta and Rivers states. Significant Igbo speakers are also found in Cameroun, while in Equatorial Guinea, it is recognized as a minority language.
The language is deeply embedded in Igbo society and is integral to their cultural practices, literature, and oral traditions. Nollywood also features Igbo culture prominently, contributing to the language's continued popularity and preservation.
3. Yoruba
Yoruba is the mother tongue of the Yoruba people and is spoken by approximately 18.9 million individuals residing in states like Oyo, Ogun, Ondo, Osun, Kwara, Lagos, and portions of Kogi in Nigeria. Beyond Nigeria, Yoruba is spoken by Nigerian immigrants in the UK and the USA, solidifying its status as one of the most widely spoken Nigerian languages on a global scale.
Yoruba's influence is further underscored by its role in establishing the Nollywood film industry, which often incorporates Yoruba culture and language into its productions.
4. Ibibio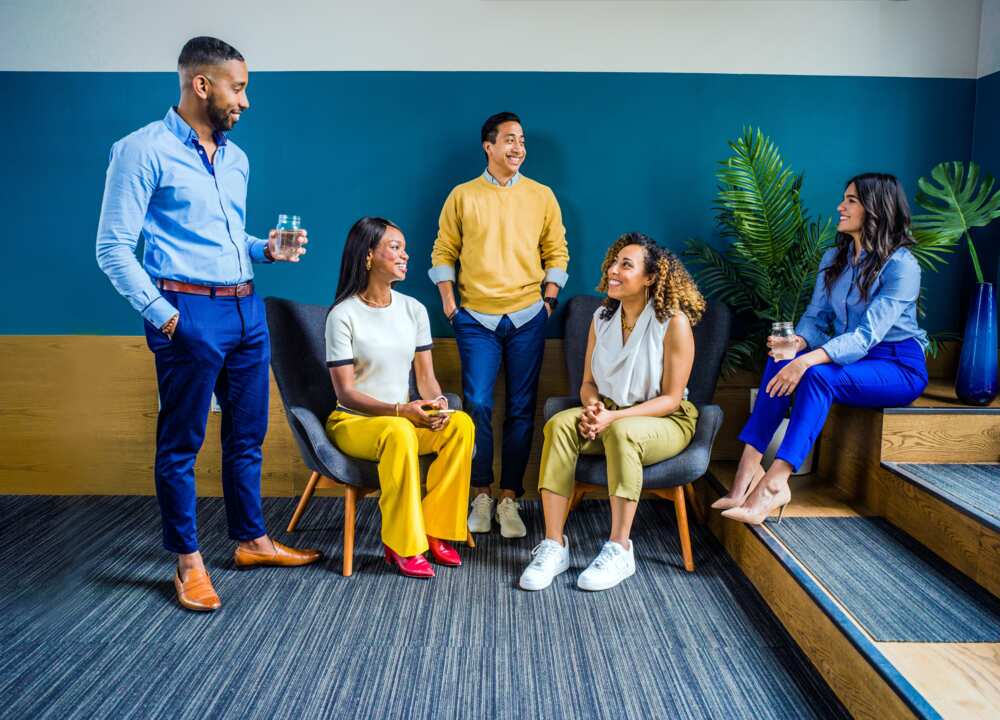 Ibibio is the language of the Ibibio people found in Southeastern Nigeria in Akwa Ibom State, Cross River State, and Eastern Abia State. Some Ibibio are found in other countries such as Western Cameroon, Bioko and Ghana.
5. English
English is the primary language of administration, education, business, and the media. The English language acts as a unifying factor that bridges the gap between the various ethnic groups and languages present in the nation.
English was introduced during the colonial era and has become deeply entrenched in Nigerian society. It significantly shapes the country's national identity and facilitates communication among diverse linguistic communities.
6. Efik
The Efik language is a Niger-Congo language spoken by the Efik people, primarily in the Cross River State of Nigeria, particularly in Calabar and its surrounding areas.
Efik is also closely related to the Ibibio language, and the two languages share a significant degree of mutual intelligibility.
7. Pidgin English
Pidgin English is a fusion of English and various ethnic Nigerian languages, serving as a sort of lingua franca throughout Nigeria. Pidgin English is the mother tongue of roughly 3 to 5 million individuals, primarily concentrated in the Niger Delta region.
8. Urhobo
Urhobo is an Edoid language originating from the South-Western region and is spoken by the Urhobo people in southern Nigeria. These people are traditionally known for their involvement in fishing activities, and they share their borders with various neighbouring ethnic groups: Isoko to the South East, Itsekiri to the West, Ijaw to the South, and Ukwuani people to the North East.
9. Fulani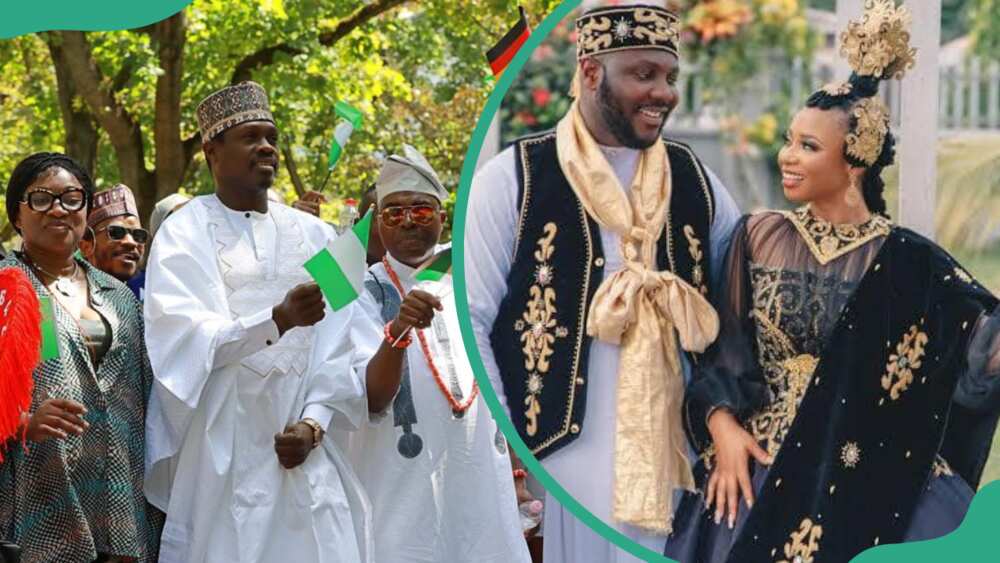 Fulani, also known as Fula, is the first language of the Fula people. Various peoples in the region also speak it as a second language, such as the Kirdi of northern Cameroon and northeastern Nigeria. Unlike most Niger-Congo languages, Fula does not have tones.
10. Igala
Igala is one of the top 10 most popular languages in Nigeria. It is a Yoruboid language spoken by the Igala ethnic group of Nigeria. Dialects include Ibaji, Idah, Dekina, Ogugu, Ankpa, Ebu, and the Olumbanasaa group
11. Bura
Bura-Pabir, a Chadic language, is spoken by the Babur/Bura people in northeastern Nigeria. It encompasses various dialects, such as Pela, Bura Pela, Hill Bura, Hyil Hawul, Bura Hyilhawul, and Plain Bura. This language shares close linguistic ties with Kilba, Chibok, Margi, and several other languages found in northeastern Nigeria.
12. Nupe
Nupe is the primary language spoken by the Nupe people, primarily found in Niger State, Nigeria, especially in Bida and its surrounding regions. Nupe is spoken in villages along the Benue River, near Ibi and east of Lafia. Notably, there are two distinct dialects of Nupe: Nupe Central and Nupe Tako.
13. Ijaw
Ijaw is spoken by almost 2 million people in Bayelsa, Delta, Ondo and Ekiti states. Several Ijaw dialects exist, including Arogbo, Egbema, Ikibiri and West Tarairi, with about 30% being inherently intelligible.
14. Esan
Esan holds regional significance in Nigeria, with a presence in primary school curricula and radio and television broadcasts. The Esan language is also officially acknowledged in the United Kingdom's census.
The Esan population within Esanland is estimated to range from one million to 1.5 million Nigerian citizens, and a vibrant Esan diaspora community further contributes to its cultural vitality.
15. Kanuri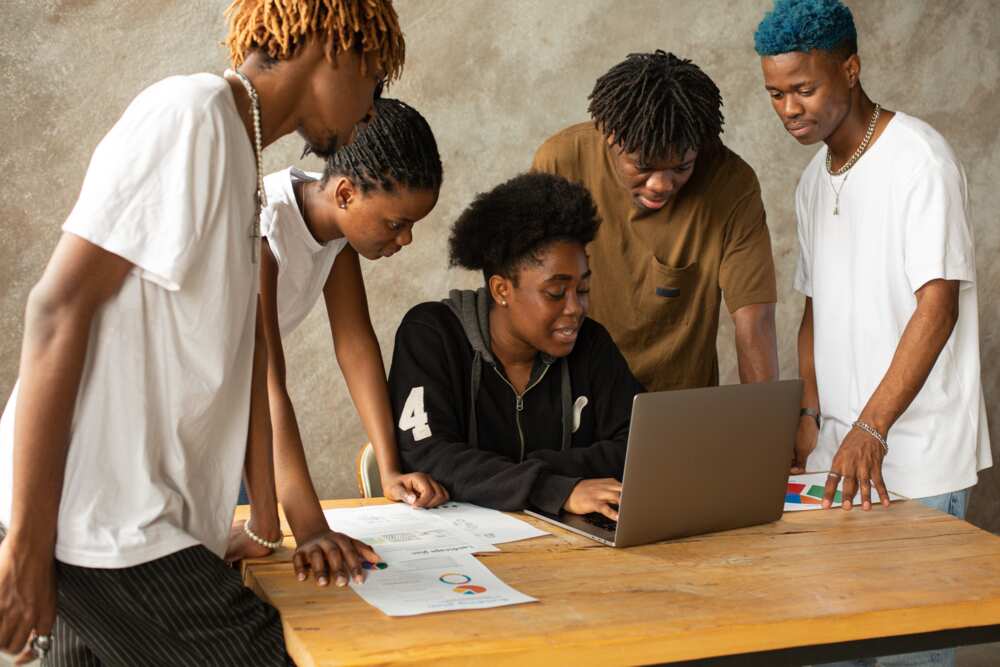 Kanuri is one of the most spoken languages in the country. Three million native speakers are mainly in Borno, Yobe and Jigawa States. In addition, about 500,000 people use Kanuri as a second language in Nigeria.
Top 20 most popular languages in Nigeria
Below is a list of the top 20 languages in Nigeria.
Hausa
Igbo
Yoruba
Ibibio
English
Efik
Pidgin English
Urhobo
Fulani
Igala
Bura
Nupe
Ijaw
Esan
Kanuri
Baasa
Anang
Ebirra
Isekiri
Mupun
What are the top 3 languages in Nigeria?
The primary languages spoken in Nigeria are Hausa, Yoruba, and Igbo. According to Statista, 31.5% are Hausa, 17.2% are Yoruba and 12.9% are Igbo.
What are the top 5 languages in Nigeria?
The top five languages include Hausa, Igbo, Yoruba, Ibibio, and English.
Which language is the most popular in Africa?
Swahili, with an estimated 100 to 150 million speakers, is the most widely spoken language in Africa. It is the official language in Tanzania, Uganda, the Democratic Republic of Congo, and Kenya. Additionally, it's spoken in other countries, including Ethiopia, Sudan, Burundi, Rwanda, southern Somalia, northern Mozambique, and the Comoros Islands.
Which language is the most simple in Nigeria?
Determining the simplicity of a language can be challenging, but most people speak languages such as Yoruba or Hausa in the country.
What is the most spoken language in Lagos?
The most spoken language in Lagos is Yoruba, followed by Igbo and Awori.
The most popular languages in Nigeria include Hausa, Yoruba, Igbo, and Pidgin English. These languages continue to shape the nation's identity and facilitate communication across communities.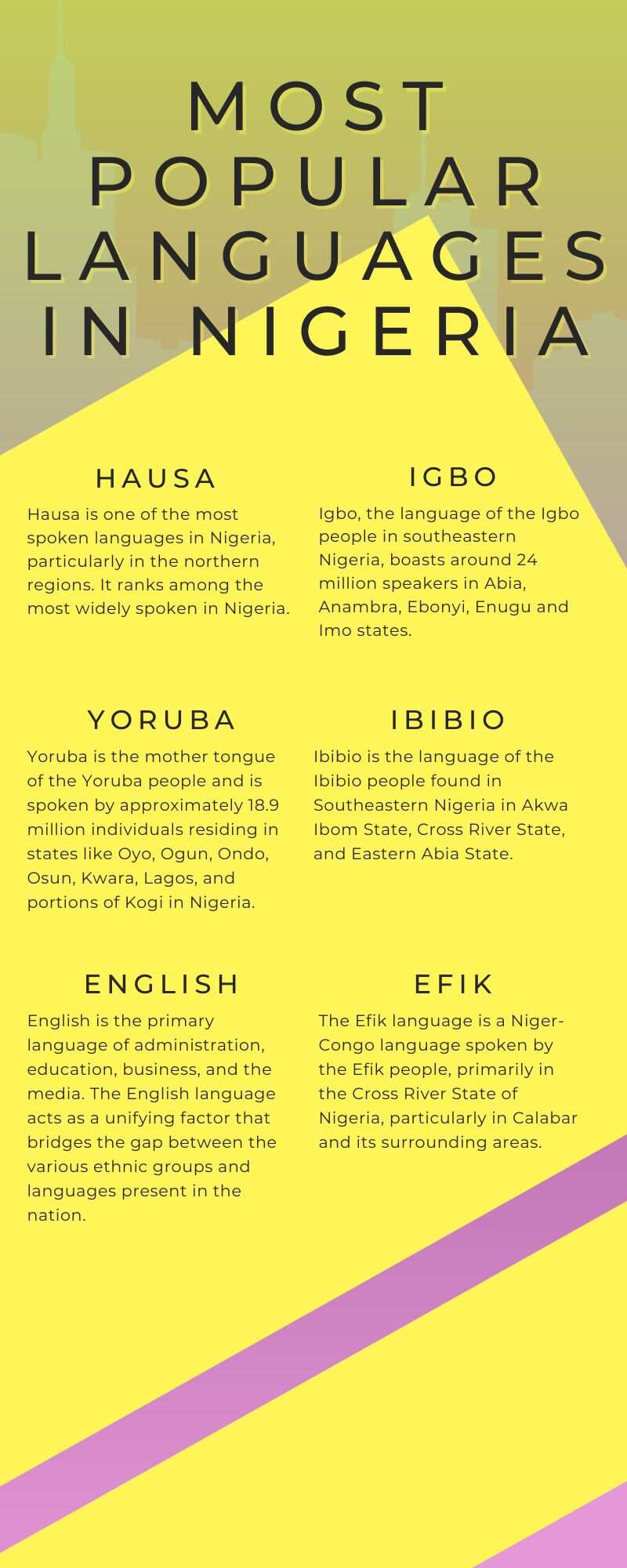 Legit.ng recently published an article with the top poorest countries in the world. While poverty is mainly associated with one's income, it is sometimes brought about by the lack of access to services.
A nation's poverty rate is the number of people in a demographic group whose income falls below the world-defined poverty line.
Source: Legit.ng