Afghanistan crises: Trump asks Biden to 'resign in disgrace'
Trump has called on Joe Biden to step down from his post as the Taliban take control of Afghanistan
The Taliban have reconquered Afghanistan in a lightning surge 20 years after they were toppled by the US invasion
He insisted that the withdrawal would have been a much different and much more successful withdrawal if he were still president
A message has been sent to President Joe Biden. The message is simple: Resign now.
The message was sent by former president Donald Trump. Trump said Biden should resign in disgrace over his handling of the Afghanistan withdrawal and other issues.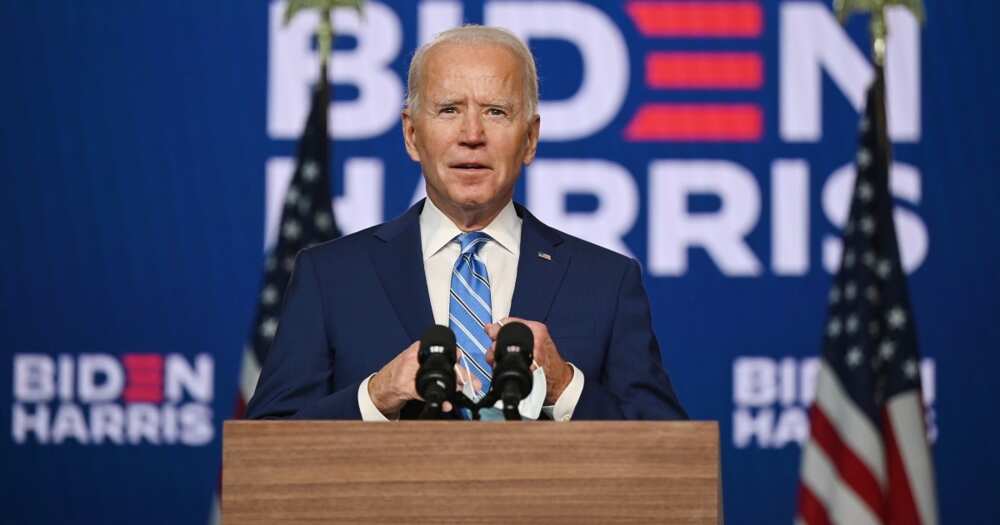 New York Post reports that Trump disclosed this in a statement.
He said:
"It is time for Joe Biden to resign in disgrace for what he has allowed to happen to Afghanistan."
Recall that the Taliban took control of most of the country as insurgent forces enter the capital city of Kabul, where U.S. troops have been sent to evacuate the embassy.
Trump had initially slammed Biden for his decision to withdraw troop from Afghanistan by Sept. 11, IBTimes added.
The former president his successor should keep as close as possible to his own goal of getting the troops out on May 1.
Trump added he had already made early withdraw possible by pulling much of America's billions of dollars of equipment out.
He said his government had also reduced the country's military presence to less than 2,000 troops from the 16,000 level that was there.
In another report, Shehu Sani, a former senator representing Kaduna Central has raised concerns over the recent killings in Zamfara. The former lawmaker expressed deep regret that not less than 60 residents in the state were murdered by gunmen in just one day.
Sani, comparing the statistics to what is obtainable outside Nigeria, claimed that it is worse than the carnages in Yemen and Afghanistan put together.
His words:
"Sixty people massacred in 13 Zamfara communities in One day. Not even in Yemen or Afghanistan can this scale of carnage happen in recent times. My condolences to the families of the victims."
Source: Legit.ng