Nigerian Farmers to Benefit From Over N722 Million Raised By Thrive Agric
- Smallholder farmers will see their income rise as Thrive Agric's Ayodeji Arikawe, secures fund for their farm produce
- About N722 million was invested into Thrive Agric by USAID's West Africa Trade & Investment Hub to support farmers
- The fund will be invested into expanding Thrive Agric's farmer community and increasing production
PAY ATTENTION: Join a community of CEOs, founders, and decision-makers: subscribe for a free monthly business newsletter Digital Talks and succeed BIG!
Agric-tech company, Thrive Agric, has raised N722 million from USAID's West Africa Trade & Investment Hub a year after suffering financially due to the COVID-19 pandemic which disrupted farming activities.
The fund was raised to increase the company's farmer community, as it seek to add 50,000 smallholders to boost its farming output of rice, maize, and soybean in Nigeria.
Thrive Agric also plans to increase its exposure in the Northern part of Nigeria, by equipping women and youth farmers in Kaduna, Kebbi, and Kano states.
By expanding its smallholders farmer base, Thrive Agric projected that before the end of 2021, it will produce 50,000 metric tons of rice, maize, and soybean - this is expected to increase the farmers' income.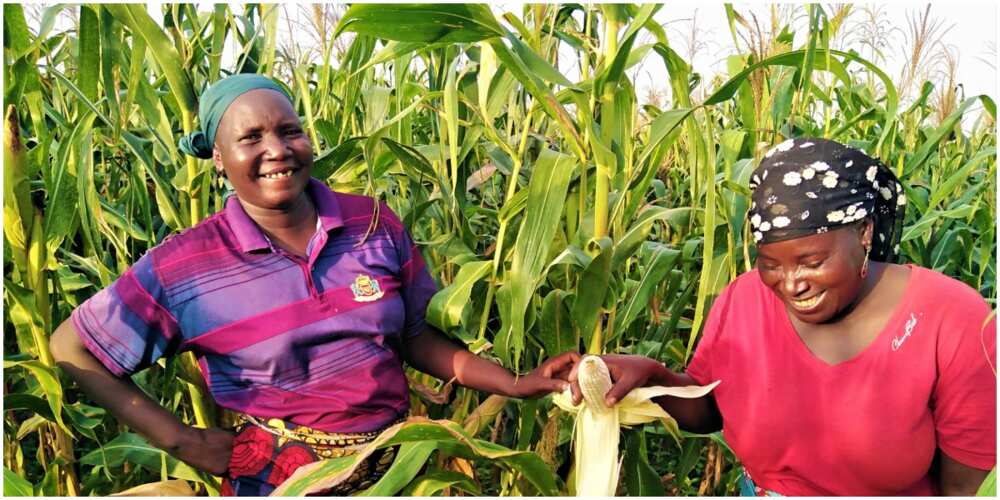 With the head of Investment Hub, Michael Clements, stating that he looks forward to experiencing how technology will improve financial and living condition of Nigerian farmers, Thrive Agric co-founder, Ayodeji Arikawe, said:
"We know that most smallholder farmers, particularly women and youth, require more nuanced support to facilitate their participation in markets and, ultimately, increase food security and incomes at the household and national levels."
Meanwhile, Legit.ng had previously reported that Naira remains weaker on Wednesday in the black market as it sold for N498 to one dollar this evening.
One pound also went for N700 on Wednesday evening at the parallel market. But the official exchange rate recognised by the Central Bank of Nigeria showed naira appreciated.
The official exchange rate known as Investors &Exporters window stated that naira sold for N411.06 to $1 this evening.
Source: Legit