Femi Adesina Says Nigeria Have Been Better in Buhari's Six Years
- Today, Saturday, May 29 makes it exactly six years since President Muhammadu Buhari assumed office as Nigeria's president
- Buhari's media aide and veteran journalist, Femi Adesina, says the president has done well in office since 2015
- Adesina made the assertion in a long article he wrote and shared on his Facebook detailing what he called the achievements of the Buhari administration
PAY ATTENTION: Join Legit.ng Telegram channel! Never miss important updates!
Presidential media aide, Femi Adesina on Saturday, May 29 declared that Nigeria has become a better country than it was before President Muhammadu Buhari's ascension into office in 2015.
Adesina, a veteran journalist, made the assertion in an article he shared on his Facebook page to commemorate Buhari's six years in office.
In the article, Adesina reeled out what he called the achievements of the Buhari administration in six years.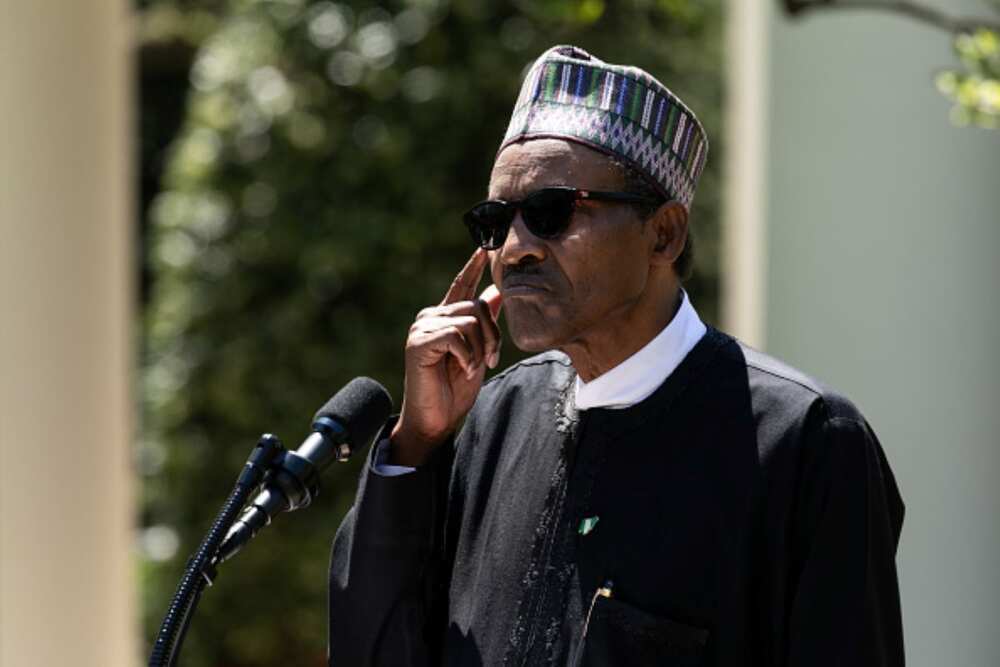 PAY ATTENTION: Install our latest app for Android, read the best news on Nigeria's #1 news app
According to him, Buhari's milestone affords Nigerians the opportunity to reflect and recount the impact that has been made in different sectors of the country, listing projects in education, agriculture, health security, sports, business, and other sectors.
His words:
"From infrastructure to finance, education, healthcare, sports, anti-corruption, human development, housing, oil and gas, foreign relations, and many others, the administration is recording giant strides, enough to make Nigerians proud.
"When the administration breasts the tape in another two years, by the grace of God, the applause will be resounding, even from the worst of skeptics.''
Some Nigerians have been reacting to the article written by the presidential aide via social media.
Joseph Nwankwo wrote on Facebook:
"If Nigeria has been better in Buhari's six years, we don't need to hear it from you. In fact, people would have been telling you either by clapping their hands or singing praises for Buhari. The worst is yet to come. Now the apex bank has devalued the naira. It is now N401 for one dollar. You can imagine what it is going to be in the 'black market' and its reflects in the market with regards to foodstuff."
Joseph G Idu asks
"These guys are shameless. They speak in favour of Mr. President even when he is wrong. With the high cost of living and high inflation, you said we are better in the last six years?"
Kingsley Jonathan wrote:
"The fact is he is talking about himself and his family. Things are better for him and his family. He obviously is not in touch with what is happening in the country."
Chisara Young Arney wrote:
"You can't sit in Aso Rock to score yourselves. No one in government should do that. Go to the citizens and get your scorecard then you will know how woefully your government has performed."
Meanwhile, a new group of the ruling All Progressives Congress (APC) known as the APC Legacy Awareness & Campaign (APCLAC) has emerged.
In a statement sent to Legit.ng on Friday, May 28, the group stated that some of the problems confronting Nigeria like many other nations were not created by the APC.
The group also announced that it will embark on showcasing the national and sub-national achievements of APC administration with facts and empirical evidence, on weekly basis.
In a related development, Governor Ben Ayade of Cross River, on Thursday, May 27 said he joined the APC for the benefit of the state.
Ayade said this while addressing APC youth groups who held a rally to welcome him to the party at the governor's office in Calabar, the state capital.
The governor recently defected to the APC after almost a decade as a member of the Peoples Democratic Party.
Source: Legit.ng