2023: Photos Show How Tinubu Received Atiku at Airport As Ex-VP Returns From Dubai, Nigerians React
- There have been mixed reactions from Nigerians over Tinubu's reception of Atiku at Abuja international airport
- Atiku, who was a presidential candidate of the PDP during the 2019 general election, reportedly arrived in Nigeria on Friday, May 28
- Tinubu, who is said to be eyeing the most exalted seat in the country, may not enjoy the support of some governors elected under APC
PAY ATTENTION: Join Legit.ng Telegram channel! Never miss important updates!
Nigerians have expressed mixed reactions over the emergence of the pictures of the national leader of the All Progressives Congress (APC), Asiwaju Bola Tinubu, receiving the chieftain of the Peoples Democratic Party (PDP), Atiku Abubakar, at the Nnamdi Azikiwe Airport, Abuja.
Legit.ng reports that The Punch that published the pictures did not state when they were taken.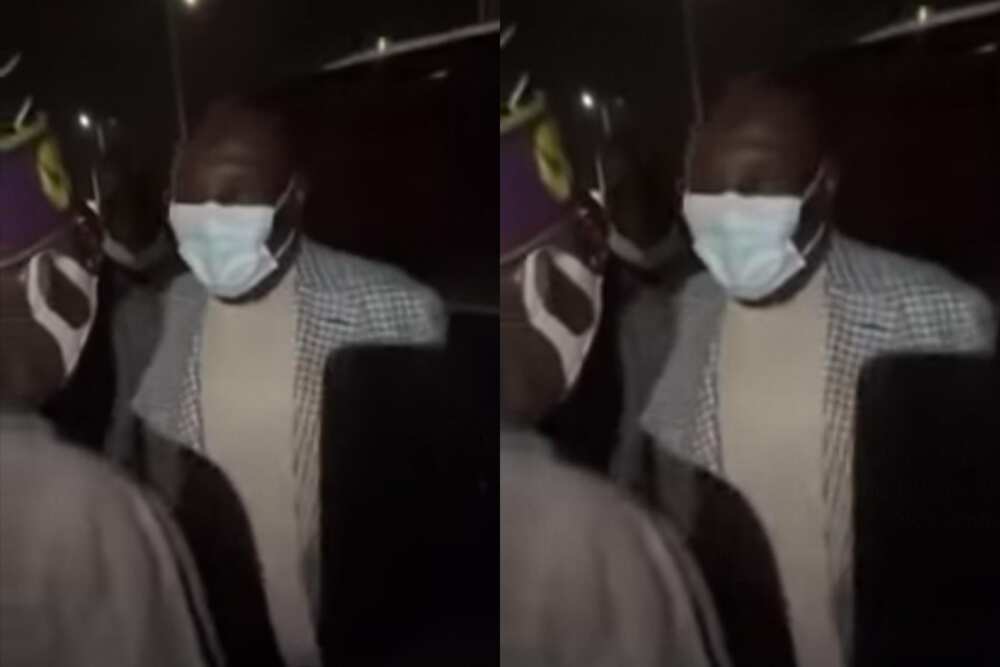 Tinubu, it was gathered, welcomed Atiku, who was the former vice president and PDP presidential candidate during the 2019 general election, back into Nigeria on the evening of Friday, May 28.
According to the pictures, both leaders hugged and exchanged pleasantries.
The former Lagos state governor and Atiku are very good friends and both men were foundational members of the APC until the former defected to the opposition PDP in order to pursue his presidential ambition.
Meanwhile, Nigerians have reacted to the alleged romance of Tinubu with Atiku ahead of the 2023 general elections as the APC is believed to be nursing ambition to succeed President Buhari in 2023.
A Twitter user, @OnifadeAfees, said the APC leader was only seeking ways to get to seat of power after the exit of President Buhari in 2023.
He said:
"Tinubu is just seeking for ways to get to sit of power."
Tinubu wants to succeed President Buhari in 2023
Another user, @OkomisoJoe, described Tinubu as a strong politician who has a way of aligning with the future politically.
Okomiso noted:
"Tinubu has a way of aligning with the future politically."
In his comment, a user simply known as Ekiti Kete @Kunle2405, said that Tinubu may have sensed that getting the presidential tick of the APC in 2023, would be impossible.
Tinubu may want to form another party with Atiku ahead of 2023
He added that the APC chieftain is only looking for a soft landing elsewhere, adding that he might want to coerce Atiku into forming another party like they did in 2014.
Ekiti said:
"Definitely, Tinubu has sensed that APC won't give him their ticket, therefore, looking for soft landing elsewhere! He might want to coerce @atiku as to form another party like they did in 2014 only that Atiku that I know is wiser now."
Don't fight over any politician
Also in his comment, Count Luchino @CountLuchino, urged Nigerians to stop fighting on behalf of any politicians, saying that when push gets to shove, they usually find a common ground.
Luchino noted:
"While people argue politics in their cubicles and beer parlors without common sense, the big players are aligning and realigning behind the scene."
The former Lagos state governor may want to become vice president
According to him, @PattersonGolde, stated that the APC leader may be working for the position of the country's vice presidential candidate if he fails to become the party's standard-bearer in 2023.
He said:
Tinubu might as well be working for the position of the vice president because he knows he doesn't stand a chance to become president.
A new party will emerge if APC denies Tinubu ticket in 2023
Meanwhile, Legit.ng had previously reported that a chieftain of the APC in Oyo state, Saheed Akinade-Fijabi, said that there would be the emergence of a third party if the ruling party denies Asiwaju Bola Tinubu its presidential ticket in 2023.
PAY ATTENTION: Install our latest app for Android, read the best news on Nigeria's #1 news app
It was reported that the former lawmaker stated that another political party may come on board in favor of Tinubu to tackle PDP and APC so as to make the dream of the APC national leader in becoming Nigeria's next president a reality.
Fijabi, however, said that APC would come back stronger in 2023 in the state because reconciliation is currently ongoing within the party to bring back all the aggrieved party members into one fold.
Source: Legit.ng