CAN warns Senate against bringing religion into Nigeria's constitution
- The Nigerian Senate has been warned against bringing religious practices into the nation's constitution review
- The warning was handed down to the upper legislative chamber by the Christian Association of Nigeria
- The apex Christian body explained that the Senate must not be seen to be promoting religion in the review of the constitution
PAY ATTENTION: Join Legit.ng Telegram channel! Never miss important updates!
The Christian Association of Nigeria (CAN) has warned the Senate against bringing injunctions and practices of any religion in the country into Nigeria's constitution amid the ongoing review of the legal document.
The Punch reports that CAN president, Rev Samson Ayokunle gave the warning on Thursday, May 27, during the valedictory service held for him as the Visitor to Bowen University, Iwo;
According to Ayokunle, Nigeria's secularity must be maintained and enshrined in the constitution.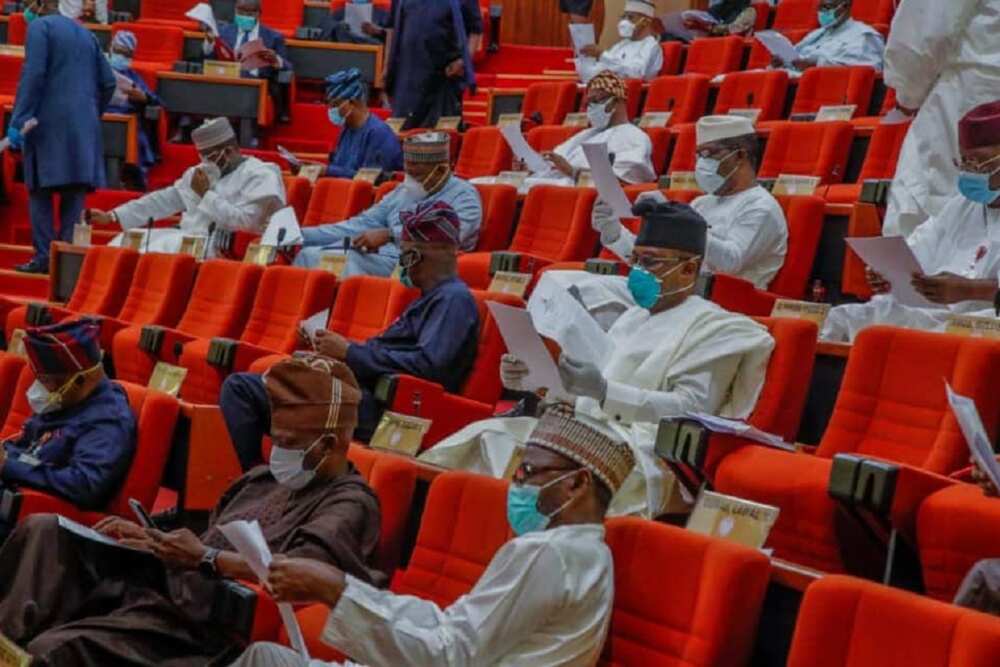 We must do away with the dual-constitution that we are using now, where religious injunctions and practices are brought into the constitution.
While noting that the amendment to the constitution is the way forward, the CAN president noted that lawmakers must not be seen to be promoting ethnicity or religion in it.
Ayokunle went on to that the county must do away with the dual-constitution that is currently in use where religious injunctions and practices are brought into the constitution.
He said:
"The question is: how many religious injunctions and practices are you going to bring into the legal document? When you bring one and you neglect the others, you are still putting the nation on heat because it will continue to generate crises."
Warning against the introduction of Sharia law
This development is coming as the Pentecostal Fellowship of Nigeria called on the National Assembly to avoid being influenced to approve the enactment of Sharia law in the southwest.
According to the religious organisation, the entire nation will go through another round of serious crisis if the Islamic legal system finds its way into the Nigerian constitution.
PFN's president, Bishop Wale Oke, advised the legislature not to be susceptible to evil-minded fellows whose aim is to further ruin the country.
Support for review of 1999 constitution
The lawmaker representing Kaduna Central at the Senate, Malam Uba Sani, had said that the ongoing public hearing on the review of the 1999 constitution was a good opportunity to make input in remaking Nigeria into a country where peace and justice will reign.
While giving a remark after the first sitting of the Senate committee on the review of the constitution of the northwest zone at Hassan Usman Katsina House, Kaduna, Sani said it was fireworks on all the contentious issues, even though the atmosphere was friendly and business-like.
The senator urged the participants to continue to exhibit the same level of enthusiasm throughout the exercise, noting that Governor Nasir El-Rufai set the tone for frank, no-holds-barred discussions on day one of the public hearing.
Source: Legit.ng