Pastor Poju Oyemade Reveals Category of Persons Dividing Nigeria
- Some greedy politicians are intending to gain undue advantage from division in Nigeria
- This was the view of Pastor Poju Oyemade on Sunday, May 16
- Oyemade claimed that this is why such politicians are calling for secession
PAY ATTENTION: Join Legit.ng Telegram channel! Never miss important updates!
The senior pastor of Covenant Christian Centre, Poju Oyemade, has claimed that Nigeria is being divided by top politicians who are greedy and power-drunk.
In his message to persons who are spreading the embers of secession, Oyemade declared that Nigeria is not breaking up because there are intercessors standing in the gap.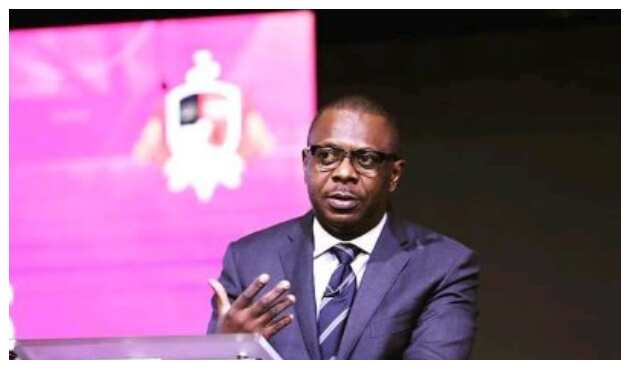 The vibrant cleric explained that despite the evil works of some politicians who are bent on dividing the country along ethnic lines, God in his manifold mercy will not allow their schemes come to fruition because of those who look up to him.
According to The Cable's exclusive report, he added that Nigeria was not like this immediately after its independence when the country was ruled by a new crop of leaders.
The pastor gave an instance of the military leadership which was composed majorly of Christians between 1969 and 1975 without rancour.
Oyemade gave another example of the most credible election in Nigeria won by a Muslim presidential candidate who polled massive votes in Christian states.
Comparing the difference between that time and now, he wondered:
"What suddenly happened to Nigeria? Some political leaders felt the best way to control people, to access money and power was to put wedges between people. So they began to play up the differences between people. It is a political strategy to control the people."
Meanwhile, the minister of information and culture, Lai Mohammed, had said people agitating for secession would be the first to flee the country if such agitation led to crisis.
Mohammed, who spoke on Sunday, April 18, in Lagos when he appeared on Bond FM radio programme, urged Nigerians not to listen to promoters of secession.
PAY ATTENTION: Install our latest app for Android, read best news on Nigeria's #1 news app
He said:
"Those who support separation and secession will be the first to run away when any problem starts.
"We should not listen to them as many of them have about four passports of other countries.''
Source: Legit.ng