Enugu Bishop Declares Fasting, Prayers After Attack by Mbaka Supporters
- The Catholic faithful in Enugu state has been asked to embark on fasting and prayer immediately
- The call was made by the Catholic Bishop of Enugu Diocese, Most Rev Callistus Onaga, on Thursday, May 6
- The Bishop made the call following the attack on his official residence and cathedral by supporters of Fr. Ejike Mbaka
PAY ATTENTION: Join Legit.ng Telegram channel! Never miss important updates!
The Catholic Bishop of Enugu Diocese, Most Rev Callistus Onaga, on Thursday, May 6 described the recent attacks on his house and Holy Ghost Cathedral by supporters of Rev Fr. Ejike Mbaka as sacrilegious.
Onaga said that by the attack, the holy altar of sacrifice had been desecrated, calling for intense prayer and fasting by the Catholic faithful in the state.
Supporters of Fr. Mbaka had stormed the Bishop's house and the cathedral a few days ago when the fiery Catholic priest was not seen for hours.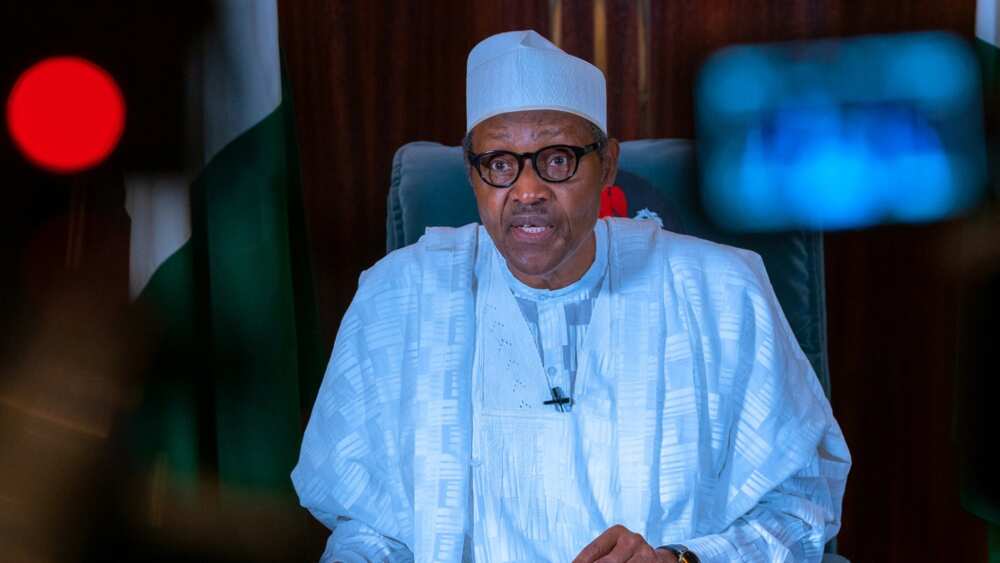 PAY ATTENTION: Install our latest app for Android, read best news on Nigeria's #1 news app
Mbaka's supporters feared their priest may have been kidnapped following his recent verbal attacks on the presidency and carried out their frustration by attacking Bishop Onaga's home and cathedral.
Angry supporters of Mbaka descended on the Bishop's interests because their priest was declared missing barely 24 hours after he was summoned to a meeting by Onaga.
Mbaka, the Spiritual Director of the Adoration Ministry, Enugu, Nigeria, later appeared and addressed his followers saying he would have been kept incommunicado by those he that held him but for their protest.
Onaga in a statement he personally signed and seen by Punch newspaper said:
"I hereby declare and call for a one-week union of prayer in atonement for this heinous act against our central place of worship and the sanctity of the church."
Some Nigerians have been commenting on the saga between the Bishop and the priest via social media.
Anthony Chidi Amirinta wrote on Facebook:
"My Lord Bishop you didn't do well trying to mute Fr Mbaka. He has spoken well about the issues in the land... Every good Nigerian will say what Fr Mbaka has said. I urge you to lift the suspension and allow him to go on with his ministry."
Josh Ben wrote:
"You people should stop using prayer and fasting to deceive gullible masses. People are dying every day and none of you speak out."
Samuel Audu wrote:
"If fasting and prayers are going to work things would have changed. It is too late for fasting and prayers, what we need now is action, nothing but action."
Falola Adebayo wrote:
"The Catholic church is not a union or association or pressure group and as such must be guided with doctrines. The church is bigger than any individual and anything that would tarnish the image of the church must be protected.
"The priest to me is becoming too powerful for the diocese to control. We are not saying he should not speak the truth but don't be controversial to the extent of affecting the image of the universal church."
Meanwhile, Fr Mbaka has declared that heaven's anger will descend on the Muhammadu Buhari administration if the government fights him.
The priest also declared that his comments against the government were on behalf of the Nigerian masses.
Earlier, Fr. Mbaka declared that the All Progressives Congress (APC) is free to go to Rome and report him to Pope Francis.
He was reacting to threats by the ruling party who said they would take Mbaka's matter to the Pope over his calls for President Buhari's resignation.
Source: Legit Newspaper