Buhari's Govt Has Failed: Disquiet As PDP Confirms Talks With APC Lawmakers Planning to Join Party
- It appears some House of Reps members are making plans to dump the APC for the PDP
- The opposition party claims it is in talks with some lawmakers elected on the platform of the ruling party who want to defect
- The decision of the aggrieved APC chieftains is reportedly based on the failures of the Buhari government
PAY ATTENTION: Join Legit.ng Telegram channel! Never miss important updates!
The Peoples Democratic Party (PDP) has disclosed that some chieftains of the All Progressives Congress (APC) are planning to dump the party.
The opposition disclosed that those planning to defect are some House of Representatives members.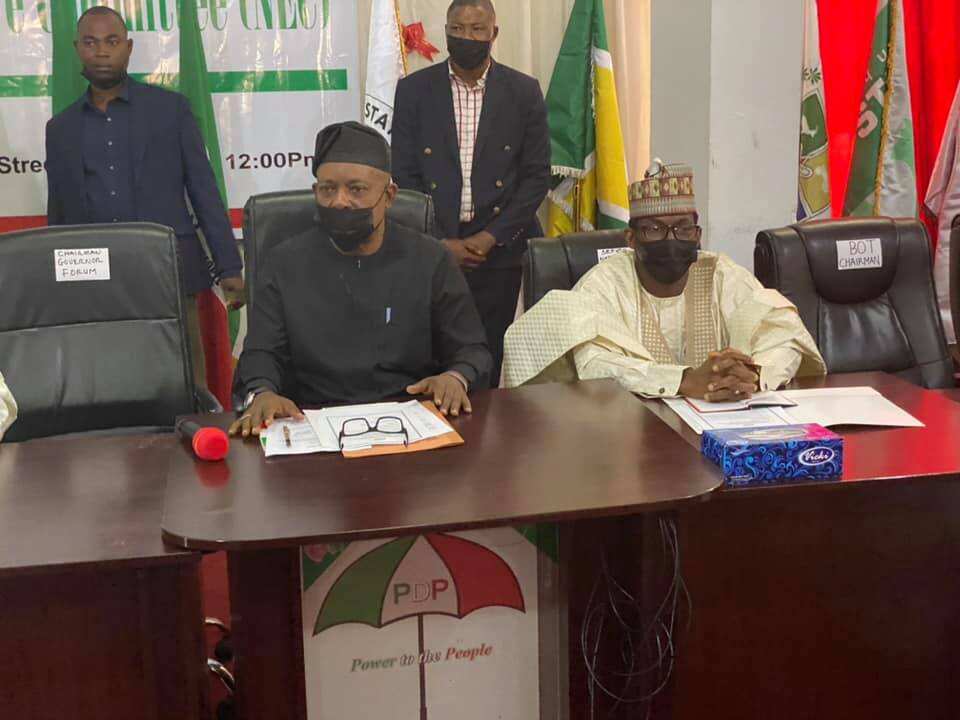 The party's spokesperson, Kola Ologbondiyan, said the APC lawmakers are not happy with the failure of the current administration led by President Muhammadu Buhari to address the rising insecurity challenges.
This was disclosed in a statement shared on PDP's social media pages on Saturday, May 1.
Ologbondiyan advised the APC leadership in the House of Reps to stop whining over the decision of the lawmakers.
The statement read:
"For the avoidance of doubt, our party confirms being in talks with patriotic Nigerians who are trapped in the APC; who are fed up with the incompetence, lies, falsehood and corruption in the APC administration and, as such, ready to join forces with our party to rescue our nation."
The opposition also criticised the ruling party for attacking Hon. Ndudi Elumelu, house minority leader.
Elumelu had claimed that some of APC lawmakers have indicated interest join the PDP camp.
In reactiom, Al-Hassan Ado Doguwa, house majority leader, described the PDP as a sinking party.
In the statement released by the opposition party, it claimed the attack on the minority leader showed the insensitivity of the APC leadership in the house.
The statement read in part:
"The attack further shows that the APC leadership in the House is insensitive to the fact that our nation is heading to a failed state; that all parts of our nation is practically under siege; that Nigerians can no longer move freely around our country, as terrorists, bandits and kidnappers have taken over towns, communities and highways in various parts of our country, and that President Buhari-led APC has no solution, having been overwhelmed by the demands of governance."
According to Ologbondiyan, Nigerians have come to realise that the APC-led administration does not care about the people.
Insecurity: Buhari is working
In an earlier report by Legit.ng, the APC said President Buhari had the capacity to end the current insecurity plaguing Nigeria.
The party was responding to a communique issued by PDP governors on the state of the nation and recent happenings.
According to the ruling party, PDP governors ought to know that making divisive comments will only give the criminals more courage to keep causing havoc.
Source: Legit