Nigerian Drivers Protesting Don't Represent all Drivers on Our App, Uber Reacts
- Uber addresses protesters, says they don't speak for all drivers on the ride-hailing app in Nigeria
- The company said the protest affected the demand from riders, as there was low availability
- Protesters are demanding for higher commission due to rising fuel price and inflation rate
PAY ATTENTION: Join a community of CEOs, founders and decision-makers: subscribe for a free monthly business newsletter Digital Talks and succeed BIG! 
Following the protest by drivers against Uber Nigeria, a spokesperson from the ride-hailing company said one or a group of drivers don't speak for all the members on the app.
Some group of drivers under the umbrella body, Professional E-hailing Drivers and Private Owners Association (PEDPA), had gone on strike on Monday, to force their demand from the company.
The protesters are demanding for a higher commission from the tech firm, stating that higher fuel prices and inflation had affected the current negotiation they had with Uber, considering many couldn't work in the second to the fourth quarter of last year due to COVID-19.
The president of PEDPA, Idris Shonuga, said several letters were written to Uber, but none was attended to, hence, the decision to embark on the protest which occurred on Monday. He said the company showed nonchalant attitude towards their plight.
Shonuga said Uber failed, refused, and neglected their request for a meeting. But in a response statement, Uber's spokesperson said the company was aware of the protest, but one or a group of drivers do not represent the entire drivers.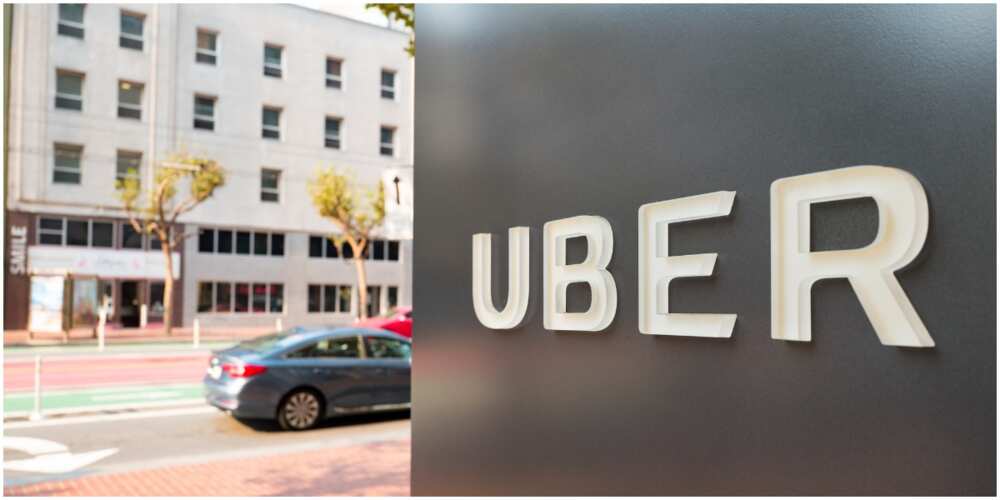 It was stated that the protest affected the availability of drivers, resulting in slightly longer waiting times for riders. The spokesperson said the protesting drivers should contact Ubef through virtual and phone support.
The person added:
"We respect driver-partners as valuable partners with a voice and a choice and we want them to know that we are always open to their feedback.
"It's however important to note that diver-partners are diverse in how they use the Uber app and it would be difficult for an individual or group to holistically represent every driver on the app."
Meanwhile, Legit.ng had previously reported that one out of ten Nigerians don't have access to electricity in the country when compared to other countries across the world.
The World Bank made this stats known to the public, revealing the country has the largest number of individuals denied of power supply. The global creditor also stated that Nigerians are paying lower fee for electricity.
It was gathered that the government continues to subsidise both the rich and the poor, sharing the cost burden with its citizens..
Source: Legit.ng