Elon Musk Lost Almost $6billion as Accident Widen Gap Against Jeff Bezos
- The Gap between Elon Musk and Jeff Bezos has widened after an accident involving Tesla's autopilot vehicle occurred
- Musk lost about $6 billion in a single day, reducing his wealth, but keeping the second richest man position
- Musk is now worth $174.6 billion, against the $196.4 billion Bezos own, representing a $21.8 billion gap
PAY ATTENTION: Join a community of CEOs, founders and decision-makers: subscribe for a free monthly business newsletter Digital Talks and succeed BIG!
The gap between Elon Musk, the second richest man in the world, and Jeff Bezos, the richest man alive, has widened after the Tesla founder lost almost $6 billion from his fortune following an accident involving his brand.
Musk was just $4 billion behind Bezos last week, the gap has, however, expanded by $21.8 billion when Tesla's stock value dropped by 3.8% after the accident which killed two men in Tesla autopilot car.
The founder had defended his brand against a critic stating that the occupants of the car didn't enable autopilot and some procedures were not followed according to guidelines of the carmaker.
Despite Musk's defence, Tesla's stocks declined after the capital market opened during the week. This affected the tech investor's net worth, which lost $5.71 billion in one day, thereby, dragging him farther from Bezos.
The SpaceX founder now has a fortune valued at $174.6 billion, against the $196.4 billion Bezos has. The impact of the accident had hit both Musk and Tesla. Asides the loss, critics have resumed their attack on the carmaker.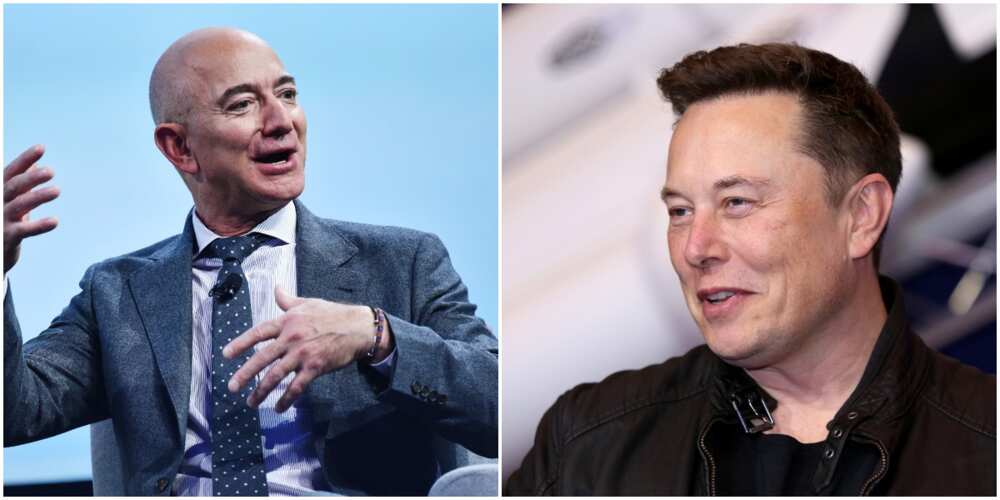 There are persons against the use of driverless vehicles on the road due to the technical danger that could arise from the usage. Critics have spoken about having no one to blame when an accident occurs involving autopilot cars.
Musk has been a big campaigner for driverless vehicles as he plans to transform transportation system through the use of technology. His major investment has been in transport on earth and Mars.
He recently infused $1.5 billion in bitcoin, betting big on cryptocurrency, while also promoting his own digital asset, Dogecoin. He replaced part of Tesla's balance sheet with bitcoin.
Meanwhile, Legit.ng had earlier reported that ScholarX and Airtel reached a deal to create an online learning platform to increase access to education and help teachers secure jobs.
The edu-tech created is called LearnAM, and it will be funded with the grant received by ScholarX from Innovation Fund for Mobile Internet Adoption and Digital Inclusion.
ScholarX, which was founded in 2016 by Bola Lawal and Damilola Emuze, has been offering educational services to its users with the aid of capital granted by its funders.
Source: Legit Nigeria